Hi my friends! Today, I have 3 simple card designs made with Craft Consortium's Ink Drops pattern paper pack. I adore making my own alcohol-inked backgrounds, however when I saw these papers, I knew I wanted it. I actually bought 2 different paper packs. This pack has the blue shades, the other pink which I'll use in a future post.
This is a 6×6 size but there's also a 12×12 in case you do scrapbooking. There's 20 designs in the pack on both sides of each paper. Though I'm going for a simple design, I still wanted some dramatic feel so I trimmed some sheets at different widths and glued them diagnonally over my card panels. You'll see from the pics below, I have the strips going in different directions.
Whenever I'm making more than 1 card of the same design, I like to make subtle differences between each card so that it's not boring but that each card can have its own personality too.
To have a place for sentiments, I used a circle die to cut on Whimsy Stamp's "Blurry Flurriers" pattern paper pack. I've used this pack for Winter cards many times, check out these posts here and here!
The sentiment was stamped from Welcome to Joyful Home 4-set sentiment stamp sets. I added some dimension by trimming more white cardstock to 4″ x 5-1/4″. And that was it for these 3 cards!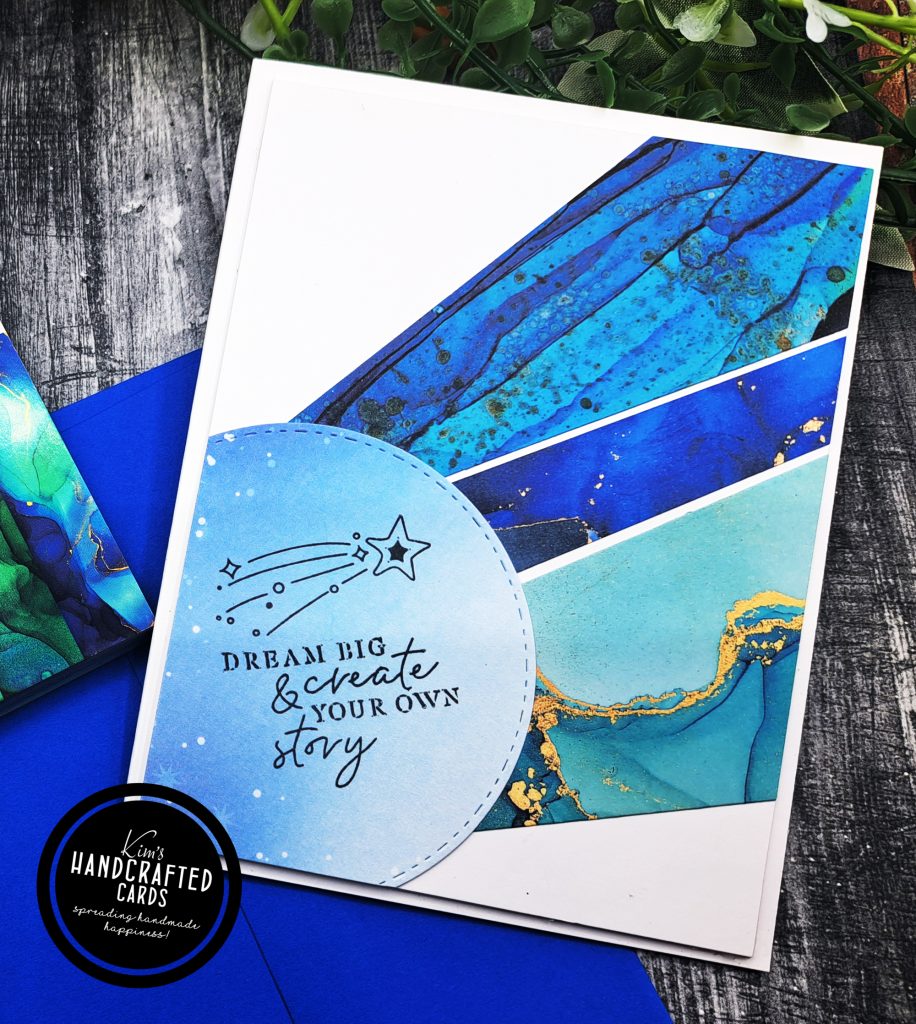 Hope you like these 3 simple but wonderful designs! This is a great way to use pattern papers to make easy and quick cards for any occasion! Thanks for reading!

Some of the links to the products I used are affiliate links which means that when you shop with them, I'll receive a small commission at no extra cost to you. Your support helps me run my small crafty business. Thank you so much!