I just started putting together many of my favorite products to embellish my cards below. I've divided this page into categories below, but keep coming back as I will be adding more items.
Jump to my Other Krafty Favs!
---
---
Misti Stamping Tool by My Sweet Petunia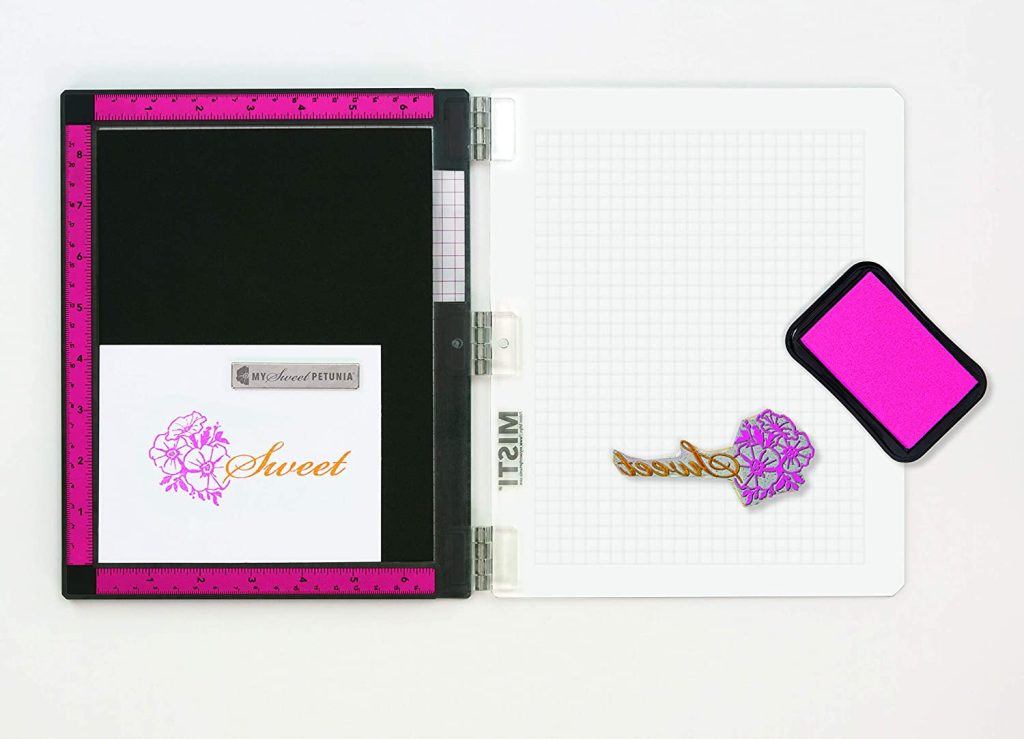 I think every cardmaker needs a stamping tool! I know I use my stamps all the time and when I started making cards, I used clear acrylic and wood blocks. I could never get good coverage and I was often discouraged. I heard about the Misti Tool and saw it demonstrated on YT. It was an investment, but I felt it worth it to purchase so I got the original size. After using this tool, I have never looked back. I LOVE IT!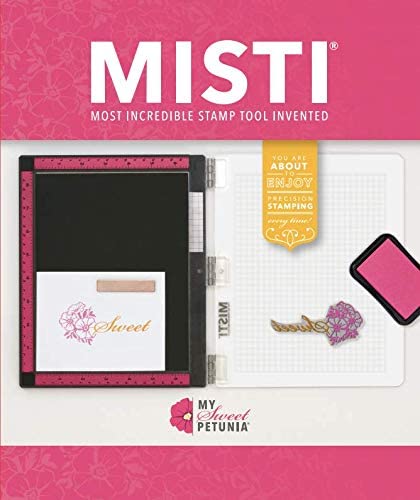 Since that first purchase, I've added accessories like: more magnets, Misti mats, the creative corners and replacement measurement tape in white to cover the hot pink color. I later invested in the Memory Misti which is the largest size (12 x 12).
My stamped images and sentiments come out much better as I can stamp more than once if my first impression wasn't successful. I highly recommend this or any kind of stamping tool. UPDATE: In 2020, the New Misti Tool 2.0 debuted which has a few enhancements to this tool!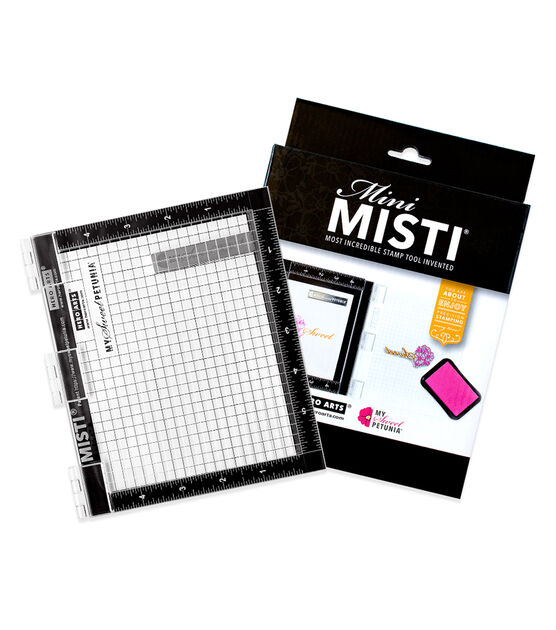 NOTE: Color for me is so important so I really LOVE neutrals best. If colors are too bright, it negatively affects my emotional state.
So, when Hero Arts partnered with My Sweet Petunia to create the Limited Edition, "Black Misti Tool", my heart skipped a beat! I purchased 2 Black Mini Mistis with the black Misti mats.
Unfortunately, this was a limited edition so I wasn't able to purchase the original size or the Memory Misti, I sure would have! It would be sweet if they brought it back even if for a short time!
Where to Purchase:
---
Sprays, Glitters & Color Mediums
Sequins, Confetti & Enamel Dots
---