There's tons of die cutting machines and finding the right one for you is definitely a personal choice cause it depends on what you will be using it for. In my case, I'm a cardmaker + I have pain in my hands, fingers and shoulders which was why I had to stop crocheting and knitting. Soooo, I needed an electric machine. I own 3 machines: 2 of them are manual.
Jump to my Other Krafty Favs!
---
The reason for this is because I also own the Spellbinders Hot Glimmer Foil System and it works best with the Spellbinders Platinum 6. The other manual machine is a baby one but I love it so much and that is the Sizzix Sidekick. I'll talk about all 3 of these machines below but you may also like to study up on others like the Sizzix Big Shot series, Tim Holtz Vagabond, Altenew's mini manual machine or the Anna Griffin Empress which is another electric machine I'm considering purchasing!
Before I get started with my review, keep in mind that the Gemini Jr. is not an electronic machine. That is a different technology altogether, Cricut, Silhouette and Brother Scan 'N Cut are electronic machines because they use software. The electric die cutters just plug into a wall socket to use.
If you're interested in more information about the Gemini Jr. Die Cutting and Embossing machine, Read my post here!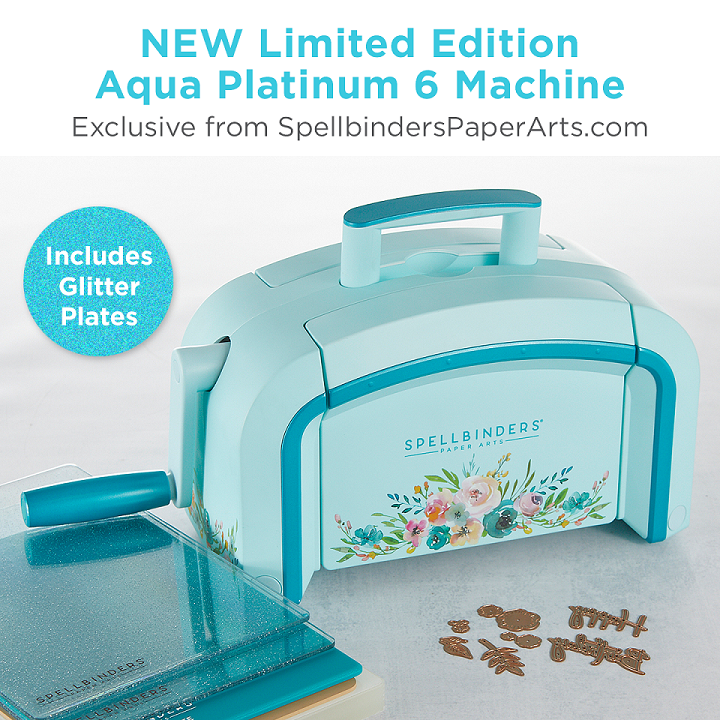 This fun aqua color was overwhelmingly selected by Spellbinders fan vote and is embellished with gorgeous floral and dark teal accents. Machine includes a FREE matching floral die set and features clear aqua and silver glitter cutting plates!
This is the same machine as the regular Platinum 6 which is my favorite manual die cutting machine, read more specs below!
---
Spellbinders Platinum 6 Die Cutter & Embossing Machine
My favorite manual die cutting machine. This is a workhorse and not only does it die cut, it embosses too + it's the companion to the hot glimmer foil system. The machine comes with a pair of clear cutting plates, standard platform, embossing plate and embossing mat.
PROS:
Good price point
Cuts dies wonderfully
Embosses as well as does 3D embossing
It folds so easy to store to save room, the handle also can be removed
CONS:
Because it's a manual machine, you have turn the handle to use which can cause pain which is why I use my Gemini Jr. a little more for die cutting.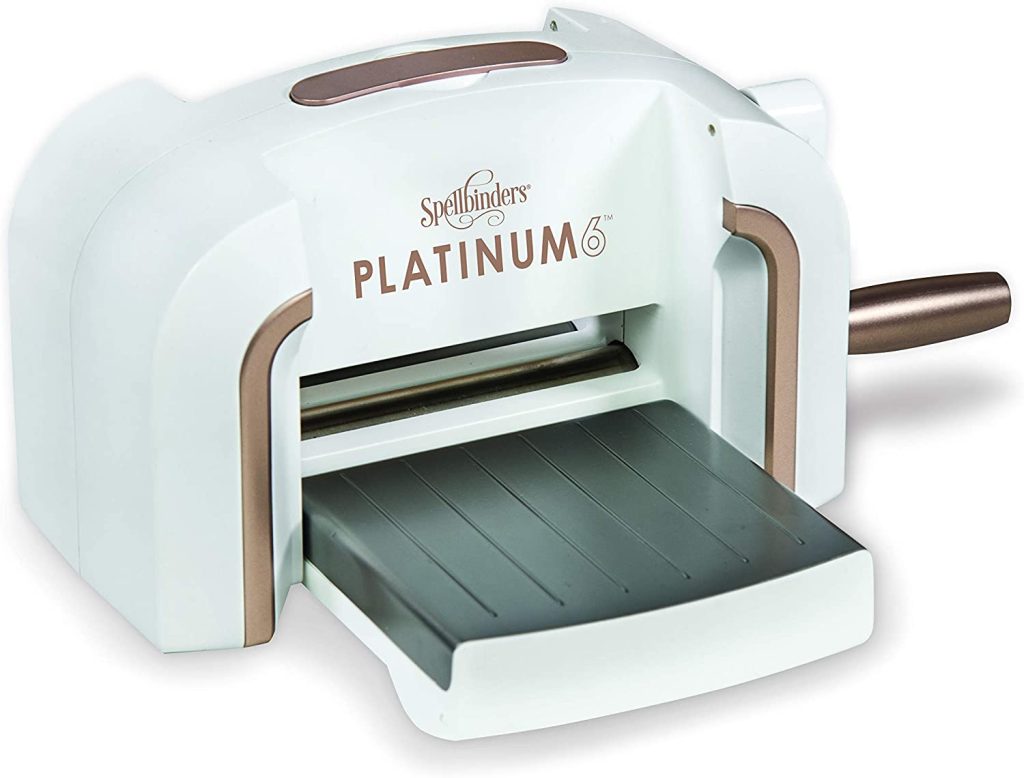 To Use: The sandwich is pretty simple in order to use this machine, you typically put down in this order:
platform
cutting plate
your cardstock paper
die with the cutting side face down
cutting plate
Then send this sandwich through the machine.
The sandwich for embossing is:
platform
embossing folder with cardstock inside
blue embossing shim
NOTE: you may need to experiment when you get your machine if you have to adjust your sandwich when die cutting or embossing
---
Where to Purchase:
---
More Fav Die Cutting Machines on Page 2 →