There's tons of die cutting machines and finding the right one for you is definitely a personal choice cause it depends on what you will be using it for. In my case, I'm a cardmaker + I have pain in my hands, fingers and shoulders which was why I had to stop crocheting and knitting. Soooo, I needed an electric machine. I own 3 machines: 2 of them are manual.
I used to own the Big Shot Express but it actually stopped working so I invested in the Gemini Jr. die cutter. I like this one better for two reasons: (1) there's no button to hold while you die cut and (2) it's quieter.
The Gemini die cutter is an excellent electric machine! It cuts and embosses and comes with 2 clear plastic cutting plates, 1 plastic shim, 1 metal shim, 1 magnetic shim, rubber mat and some dies to get you started. I decided to list some pros and some cons to this post, but keep reading cause I have some tips for turning the cons into pros!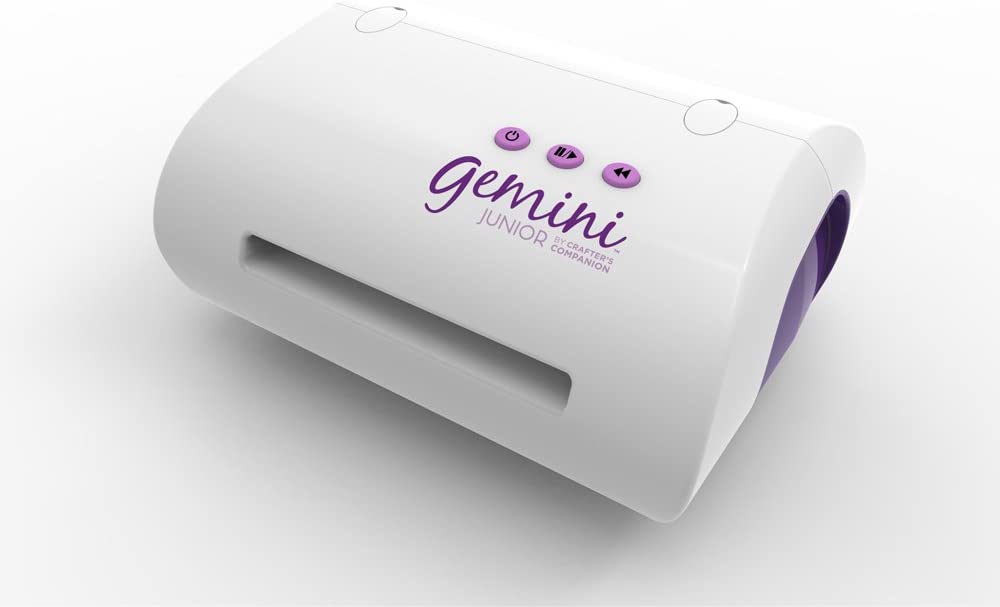 PROS:
Good price point
Cuts intricate dies
Embosses as well as does 3D embossing
It's not that big so doesn't take up a lot of space
It works without pushing or holding a button
Has a reverse feature
Not very loud (which was really important to me)
CONS:
Plastic and Magnetic shim tends to warp over time when using which affects the cutting plates (I have a fix for this)
Magnetic shim gets really beat up after a lot of use
Sometimes you have to change up the sandwich order to get a good cut
To Use: The sandwich is pretty simple in order to use this machine, you typically put down in this order:
1 cutting plate
plastic shim
magnetic shim
your cardstock paper
die with the cutting side face down
1 clear cutting plate
Then send this sandwich through the machine.
FIX/SOLUTION for WARPING
There's a couple of fixes I'd like to share and I don't take credit for any of these! Over the time I've had my machine, I went through so many shims and cutting plates and I had to find a solution. I love die cutting and I work my machine a lot. I follow several crafty artists on YT and Jennifer McGuire is one of my heroes! She's shared many videos on preventing warping and 2 of them really caught my eye. I will link to both here and here in case you want to watch them.
In a nutshell, you can unwarp cutting plates by boiling water in a large pot and place your warped plates in a plan, pour some of the boiling water on top and then place the pot on top of the plate for about 20 minutes. Then remove it and let the plate cool off before you touch it. This un-warped my plates, however I don't want to follow this procedure every time I die cut. So, her 2nd video is the my favorite option.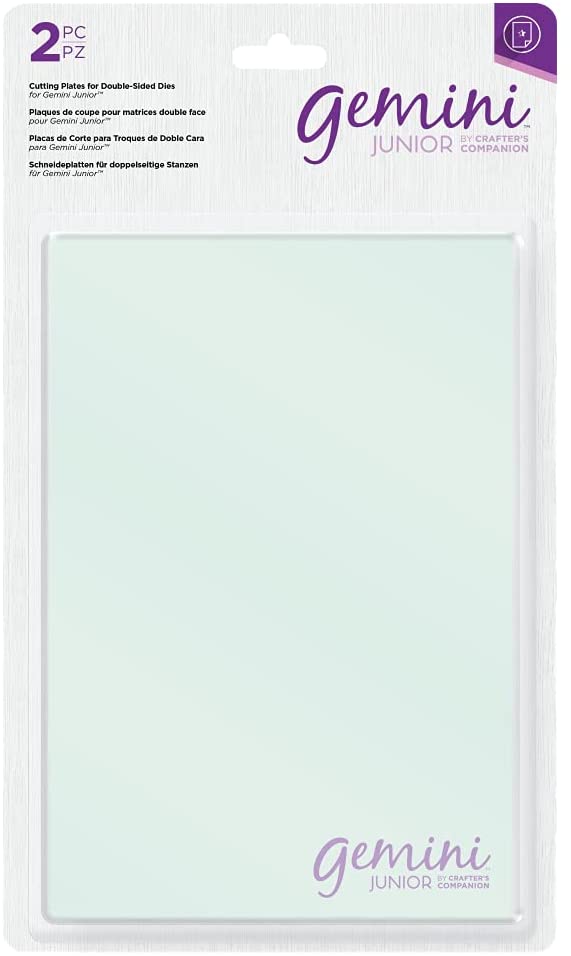 She suggested purchasing Crafter's Companions "double-sided die plates". These are the makers of the Gemini machines and they have double sided dies that you can purchase if you want to make other items that cut on both sides. I don't do that but because these plates cuts on both sides, they remain straight and don't warp. PLUS!, no more using plastic and magnetic shims! That's right!
The sandwich for this method is:
1 clear cutting plate
1 double-sided cutting plate
paper
die face down
1 double-sided cutting plate
1 clear cutting plate
I've been using this technique for weeks now and no warping and I've been doing a lot of die cutting! I highly recommend these!
---

More info on Crafter's Companion Double-Sided Cutting plates (If they are out of stock, sign up for the "notify me" and you'll get an email and/or text when they're back in stock.)