Below are some of my favorite items that have really improved my crafty projects! This page is always be a work in progress as I add more to it so feel free to bookmark it.
---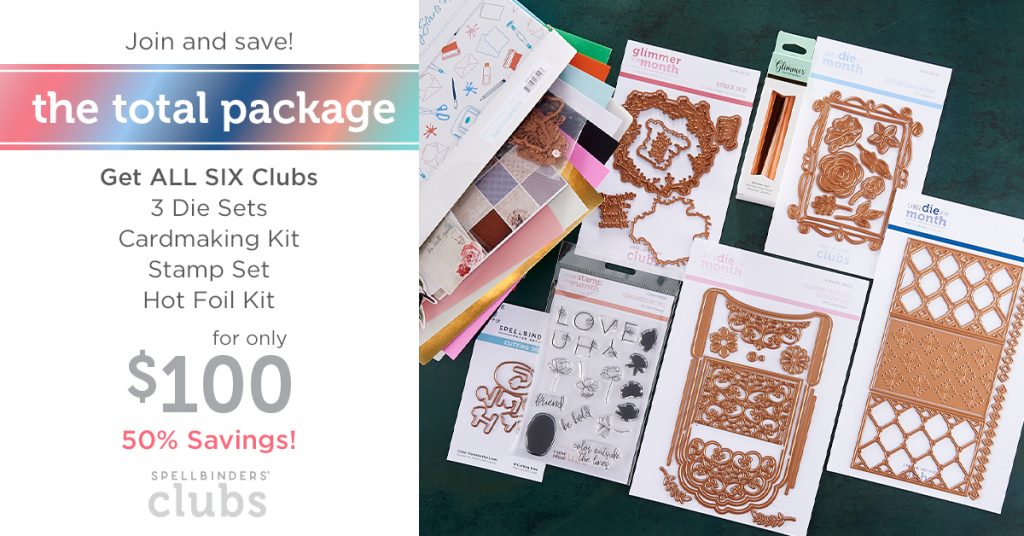 I absolutely LOVE Spellbinders kits! And, what's great about them is their sets are always creative, on point modern and they work with other items and kits too. You can beat their special price! Click here for more info!
---
Shop Gina K. Designs for exclusive products like her Wreath Builder, Blending Brushes, Inks, Stamps & Dies + much more!
---

Cricut is having a Winter Solstice sale featuring 50% off materials and accessories, $150 off the Maker, $80 off the Explore Air 2, $50 off the Joy, and $20 off the Mug Press!
---
White Glass Craft Mats by Glassboard Studio
This white glass media mat was recommended from Mary Polanco Designs YT channel and so glad she posted these because though I love my black glass media mat from Tim Holtz, I so wanted a white one to see my color mediums better but also to match the colors of my craftroom. It's made by Glassboard Studio and when I saw that not only do they have the plain white mats, they also had white glass media mats with these pretty flowers, my heart was so happy, I love flowers!
I purchased the 18×24 size and chose the magnetic feature so that I can ink blend without breaking out other mats and magnets. I also bought the little magnets which comes in various colors. The strength of this mat from is so strong, it doesn't shift at all on my craft table. I have colored over it, used my trimmer, my little Sizzix Sidekick on it and nothing shifts while I'm crafting! It cleans up so easily too, even alcohol inking cleans up and it is just beautiful! So happy I got it and they offer a discount too. At the time of this posting, use code Mary20 for 20% off (the whole site) if you're interested!
---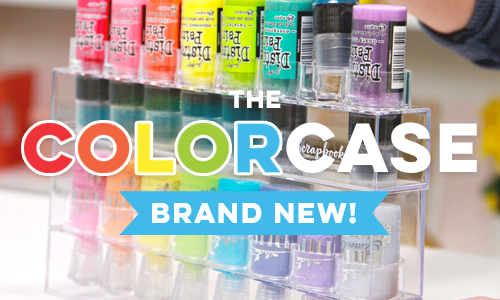 Now you can Organize all your Nuvo Drops in Scrapbook.com's Colorcase
I love how this looks on my craft table, it's functional and pretty to look at! And because the bottles are vertical, no more problems getting the color out and onto my card projects.
---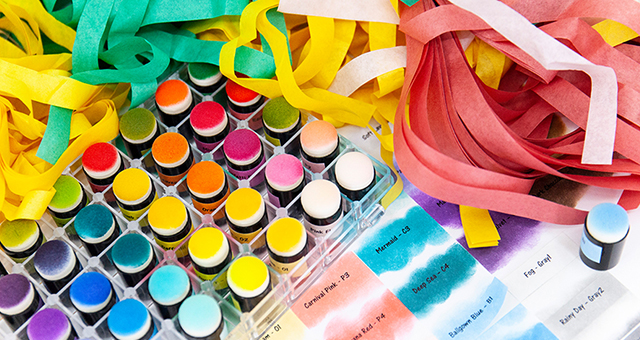 Ink Swatching is so helpful when you're making cards or doing any kind of paper craft project.
I keep my swatches in a notebook for my ink pads as well as my markers. I'm not good at blending or knowing what variants go together so having a visual reference to look at is very helpful.
Scrapbook.com has a PDF downloadable as well as a few other companies to help you start your own swatch book. Click here for more information.
---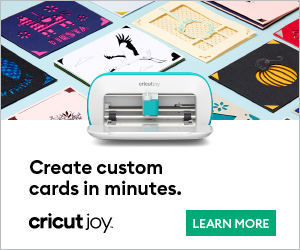 Making cards quickly with the Cricut Joy machine is a great way to mass produce cards especially around the holidays.
If you're new to the Cricut world and want to get started or if you're watching your budget, the Cricut Joy may be exactly what you need. Plus, it's small so it doesn't take up a lot of space. Check out what other projects you can make with the Cricut Joy here.
---