My Crafty Items Picks
Check out some of my favorite PICKS that have greatly improved my crafty time!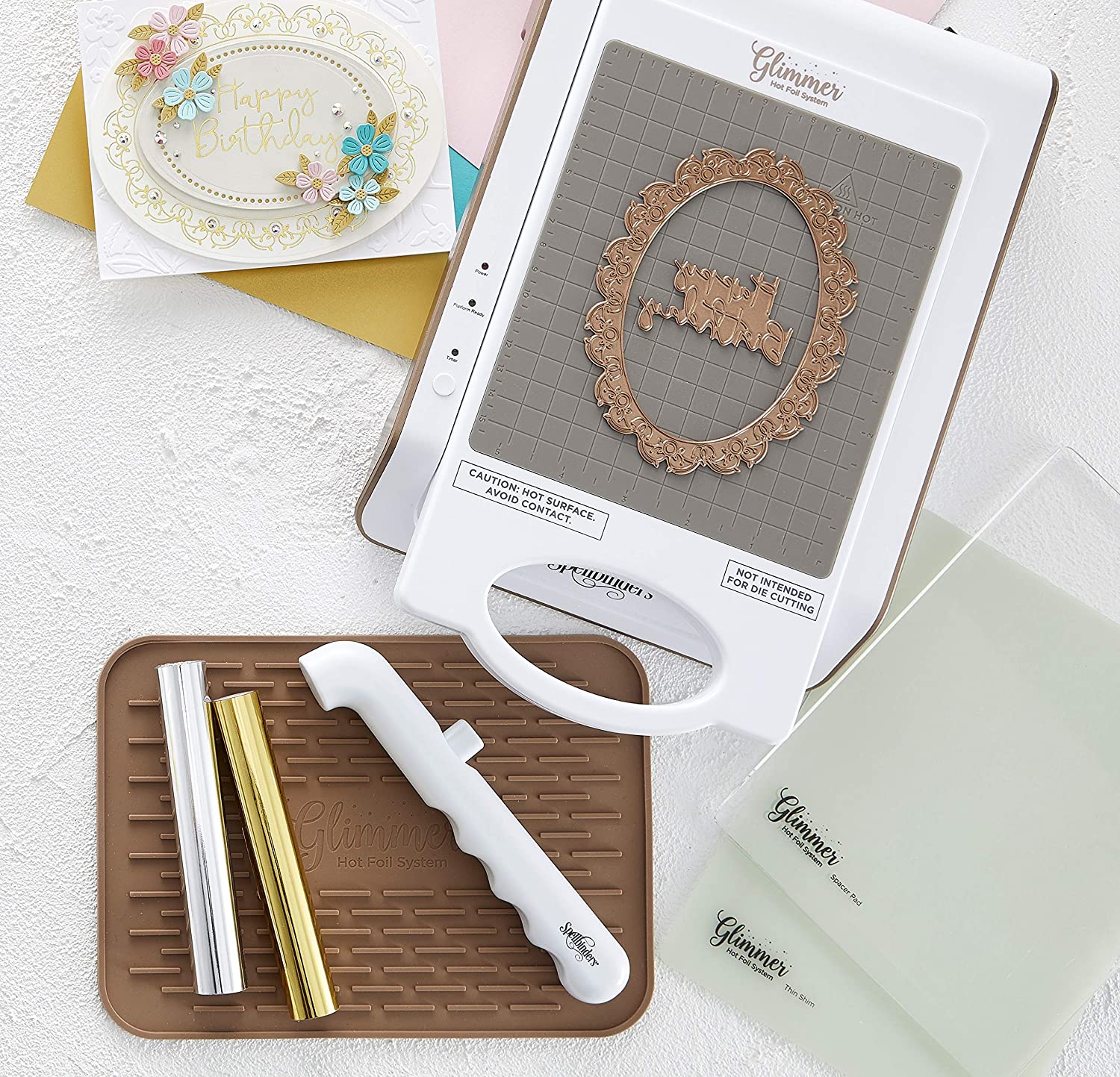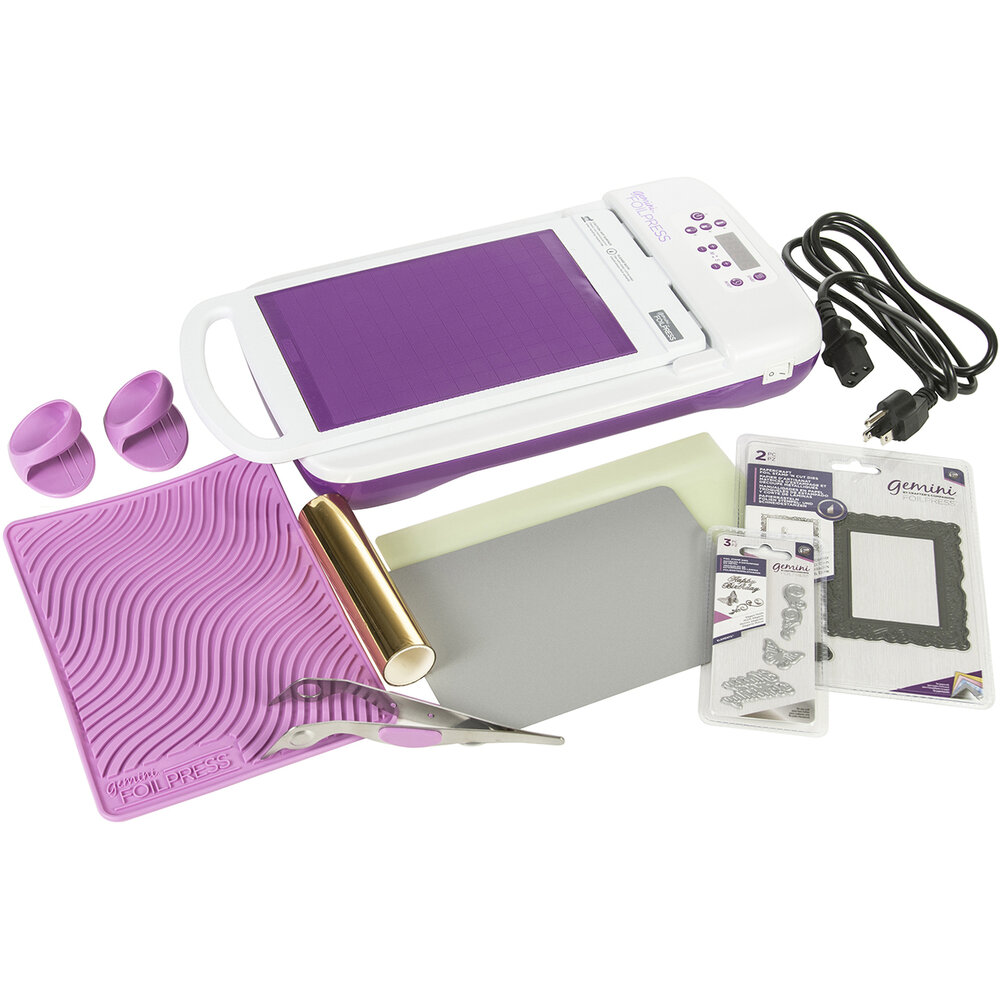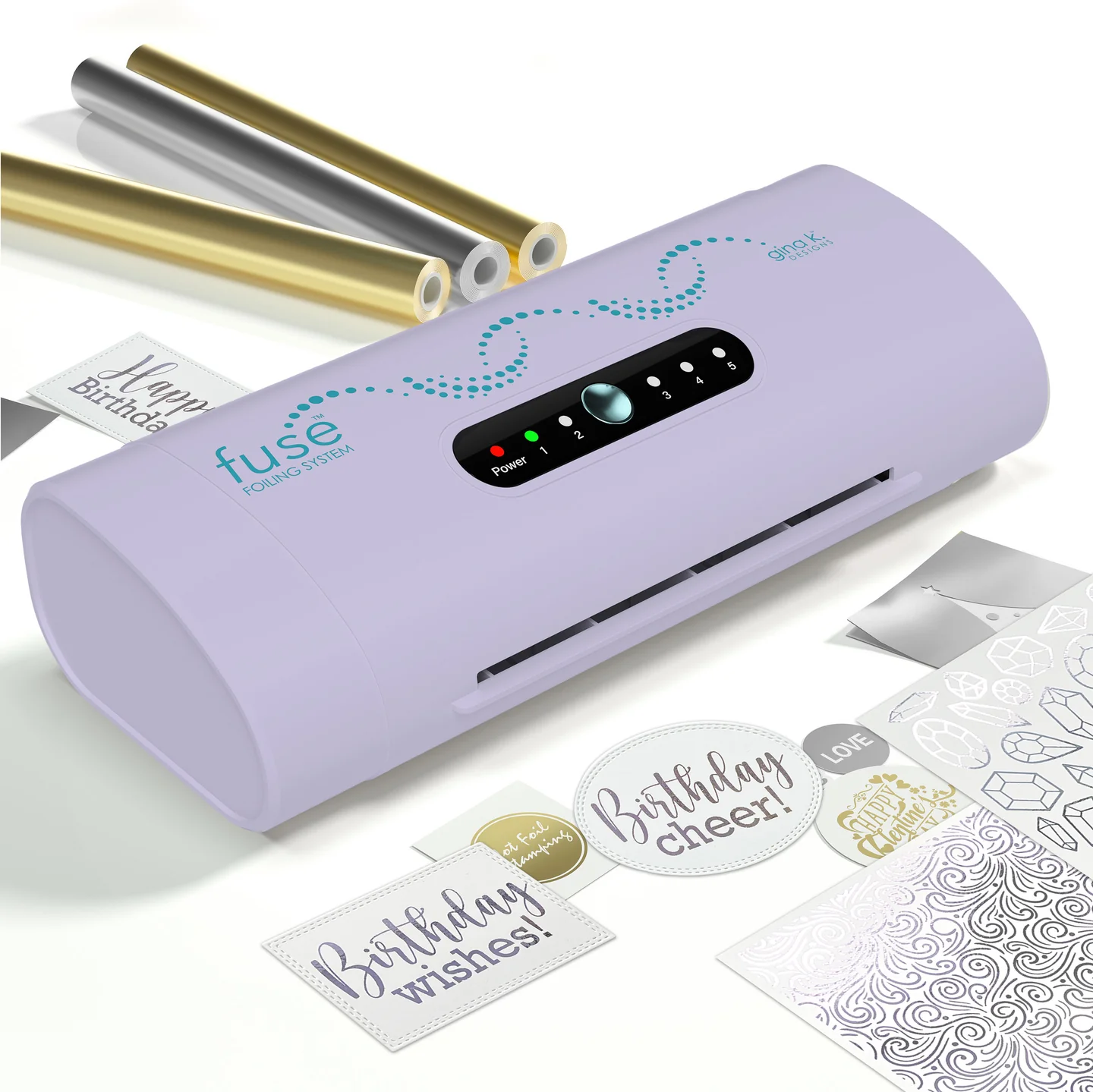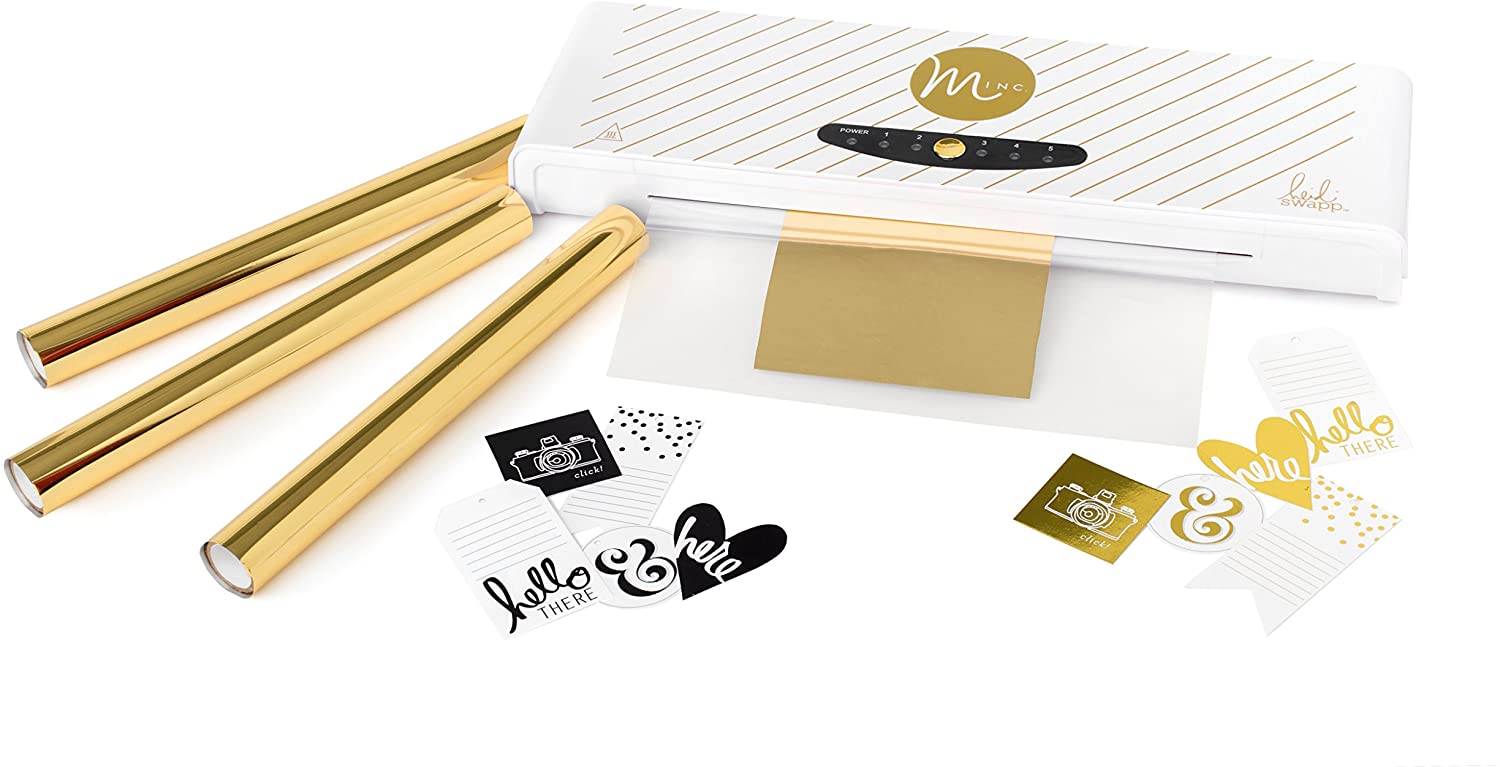 Spellbinders Glimmer Hot Foil System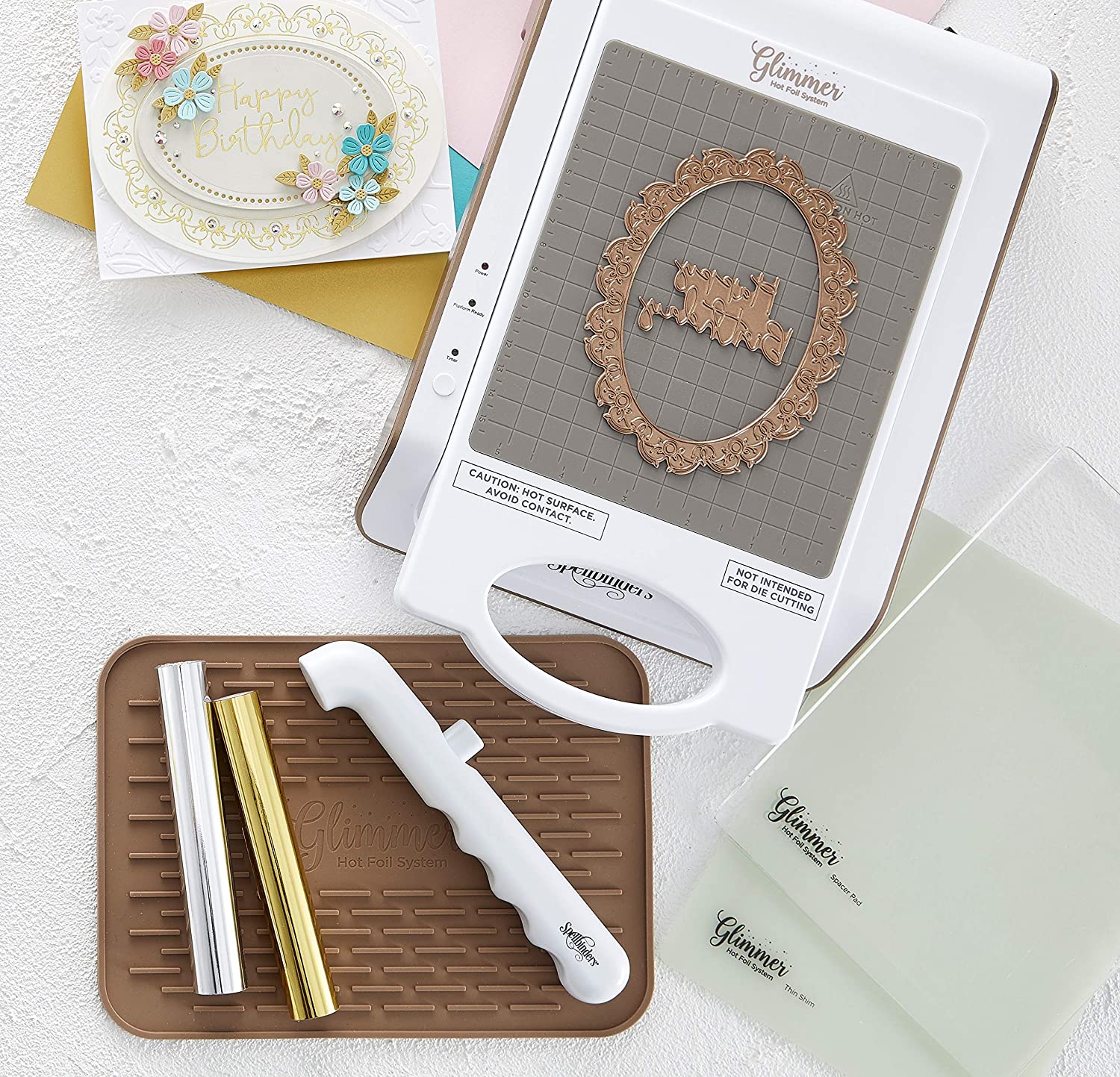 Spellbinders Glimmer Hot Foil System
Designed for all the Spellbinder Platinum Die Cutting Machines including the Platinum 6.
Genesis FoilPress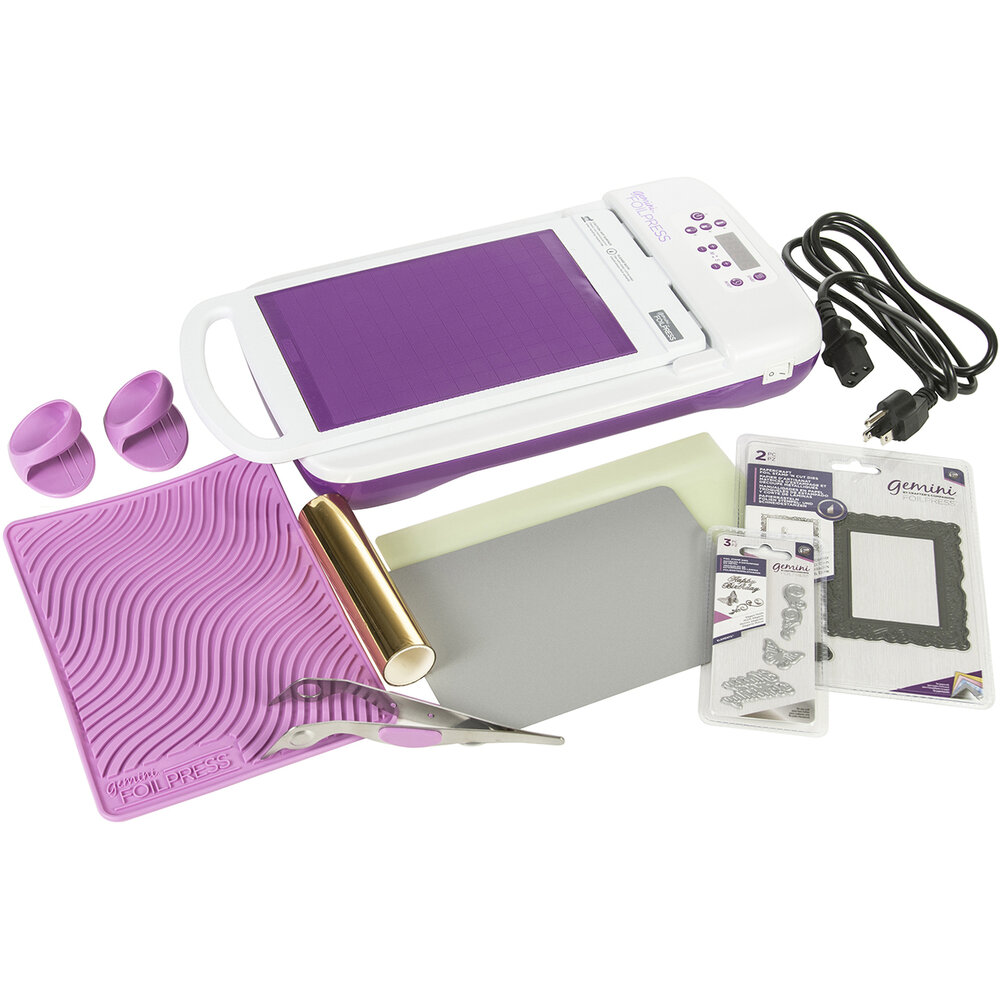 Crafters Companion Gemini Foil Press
Perfectly designed to work with all Gemini die cutting machines including the Gemini Jr.
Gina K. Designs Amethsyt Fuse Foiling System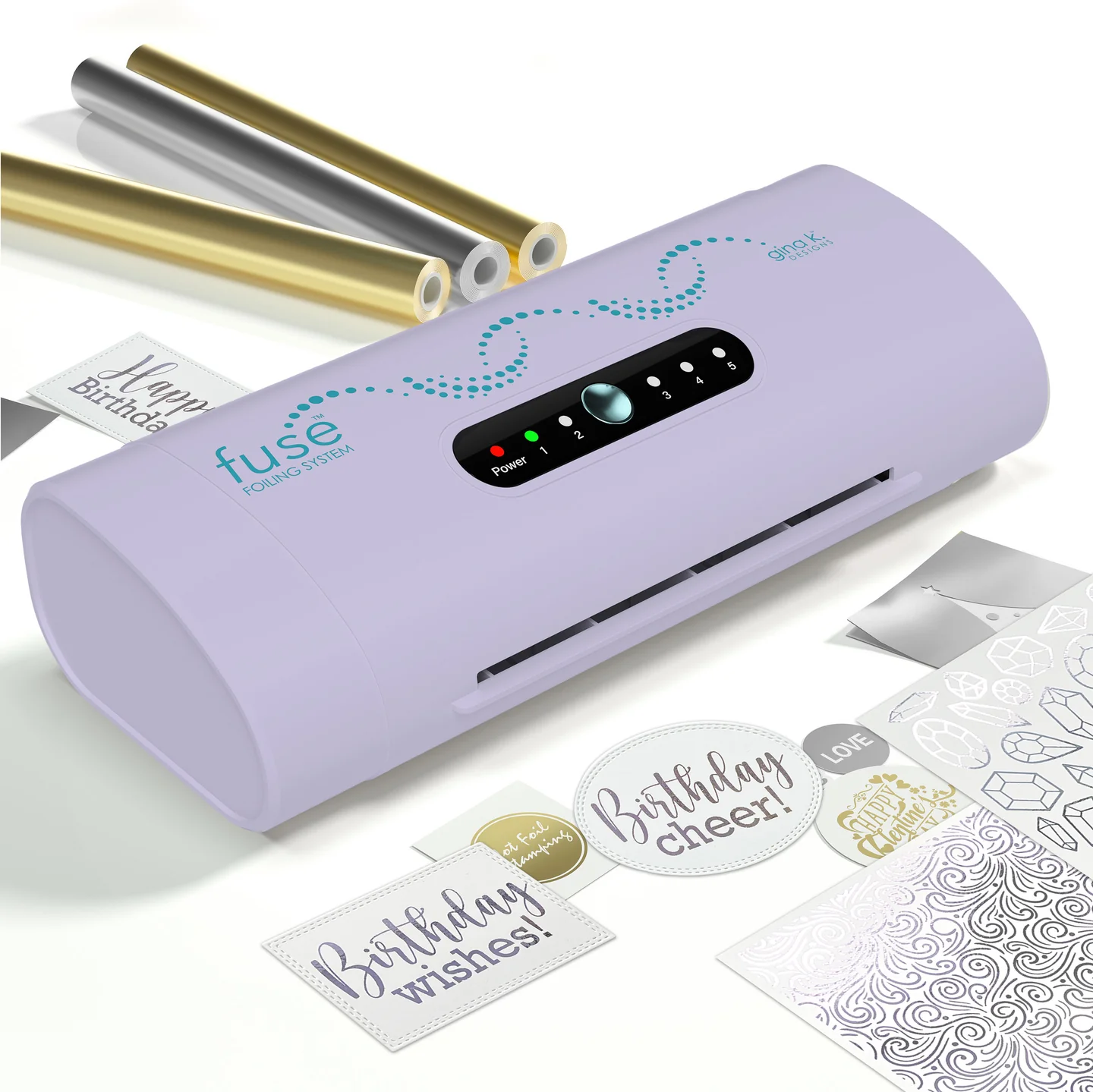 Gina K. Designs Amethyst Fuse Foiling System
This foiling machine has 5 heat settings so you can foil everything from vellum to heavy card stock! Note: this color is a limited edition.
Heidi Swapp Minc Foil Machine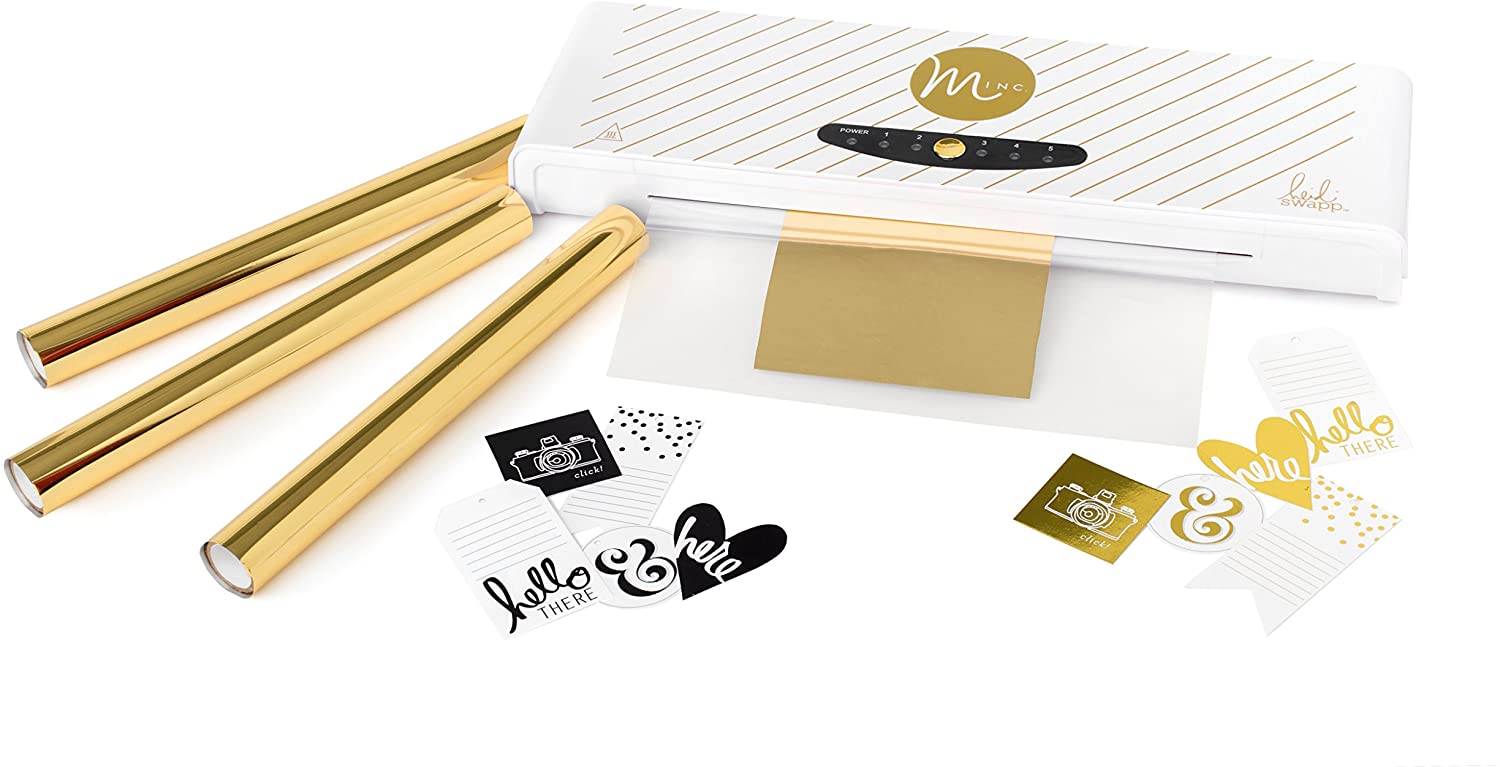 The Minc and the Mini Minc machines are your high-end laminating foiling tool!
---
My FAV Organizer Picks on AZ
Organizing is just as important to me as creating especially because I work in a small space. I'm constantly looking at more options to keeping my crafty goodies neatly organized, these are some of my favs!
Spinning Desktop Organizer
Storage Bins
Storage Bins
Most of us crafters have some kind of shelving unit in our craftrooms! These storage bins are not only beautiful to look at, they're extremely functional to hold all kinds of items! I love to use these for extra supplies, store foils, fabrics and those items that are necessary but not very attractive to look at!
3-Tier Utility Cart
3-Tier Utility Cart
This is the kind of organizer every crafter should have! I use mine to house my machines like my laminator, Mini Minc, Spellbinders Hot Glimmer system and Spellbinders Platinum 6 die cutting machine + I love to put my machine accessories as I don't have a lot of table space in my craftroom.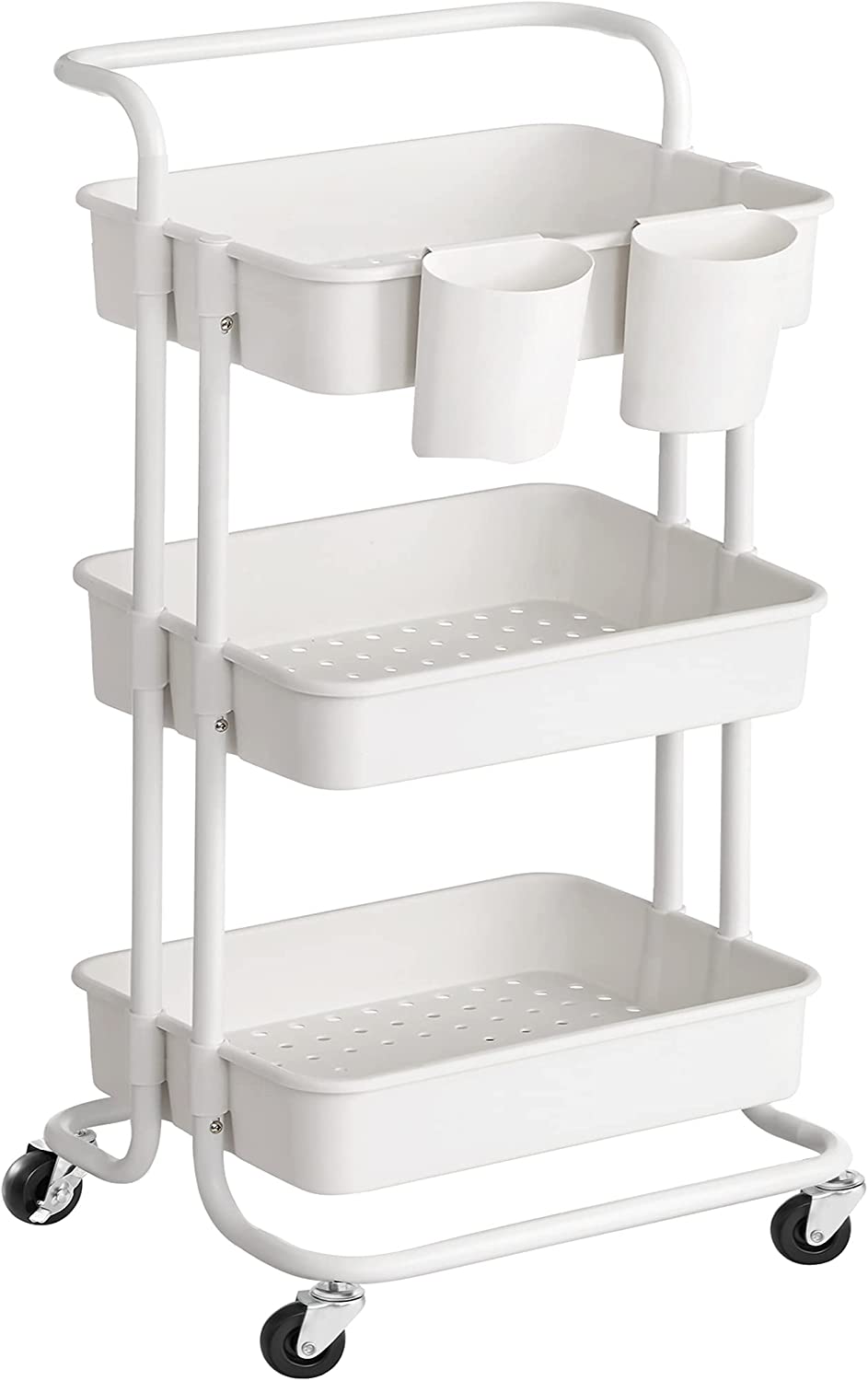 16-piece Drawer Organizers
White Storage Plastic Baskets
White Storage Plastic Baskets
When you're a maker, it is so easy to accumulate so many products in our craftrooms. I'm always looking for ways to better organize my dies, stamps, stencils and other tools. I bought this to help hold my ink pads as well. It comes with 6 baskets and they are deep enough to hold a lot of crafty goodies!
Balluci File Organizer
Balluci File Organizer
I love this unit! I have a lot of letter size cardstock and nothing to organize it. I was keeping the papers in folders, magazine holders and not at all organized. I found this on Amazon and bought it. It was easy to install and I LOVE it! Now all my papers are stored and organized in each slot. Highly recommend!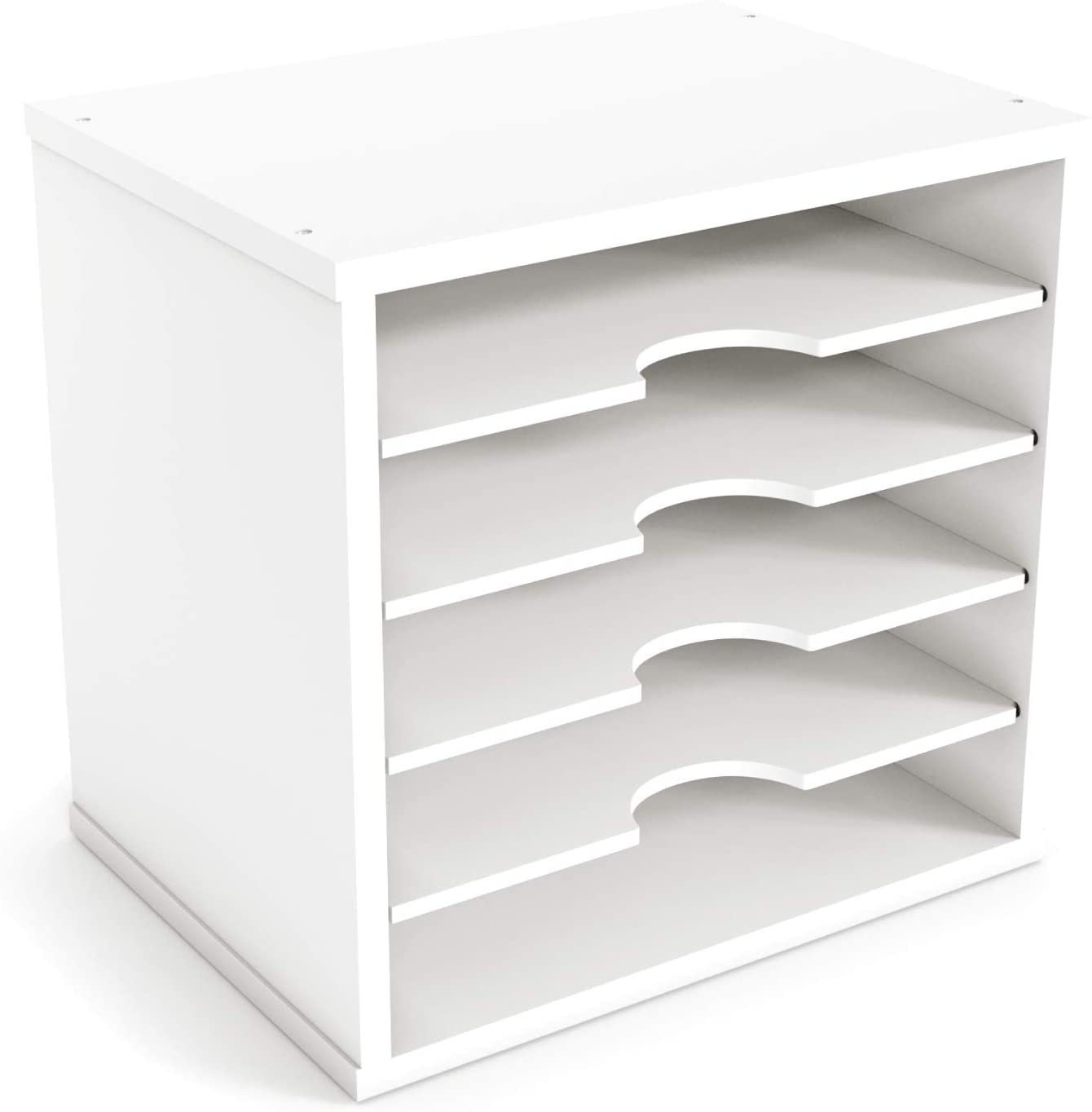 ---
More Crafty Favs

Shop Dollar Tree's Arts & Crafts section! You'll find so many cute crafty goodies!
---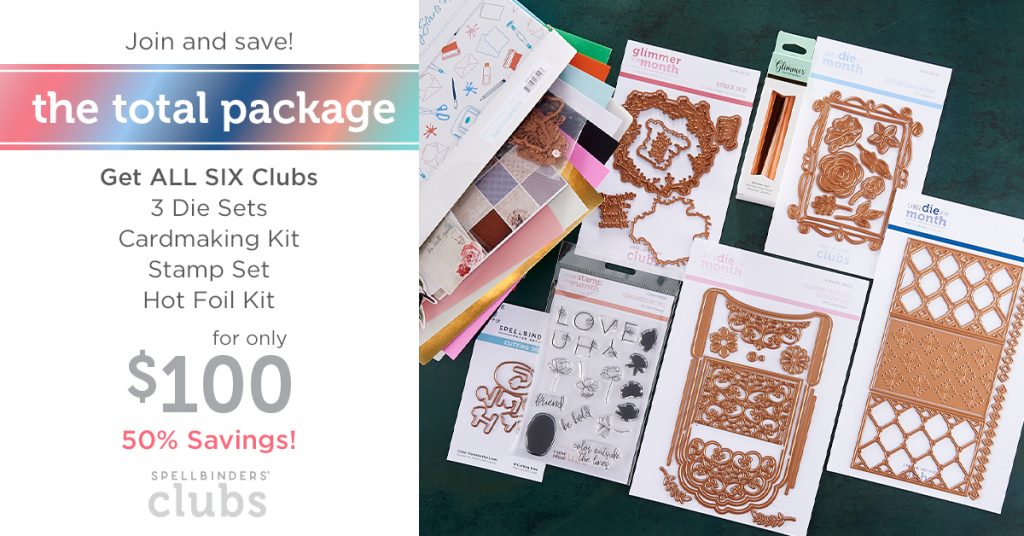 I absolutely LOVE Spellbinders kits! And, what's great about them is their sets are always creative, on point modern and they work with other items and kits too. You can beat their special price! Click here for more info!
---
Shop Gina K. Designs for exclusive products like her Wreath Builder, Blending Brushes, Inks, Stamps & Dies + much more!
---
Scrapbook.com

Hobbies can be expensive and cardmaking supplies can definitely add up. Why I like to shop at Scrapbook.com so much is that they run daily sales on products and I'm saving $$ on every order. Plus, they run extra sales and promotions on select items and their fast shipping is a WIN-WIN in my book!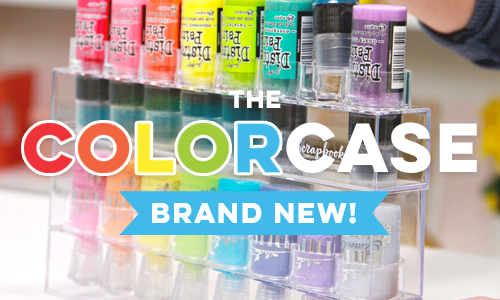 Now you can Organize all your Nuvo Drops in Scrapbook.com's Colorcase
I love how this looks on my craft table, it's functional and pretty to look at! And because the bottles are vertical, no more problems getting the color out and onto my card projects.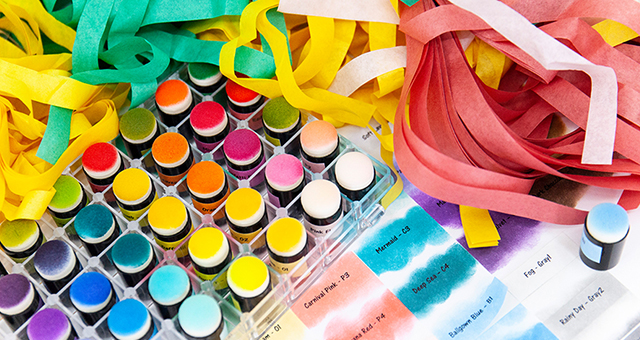 Ink Swatching is so helpful when you're making cards or doing any kind of paper craft project.
I keep my swatches in a notebook for my ink pads as well as my markers. I'm not good at blending or knowing what variants go together so having a visual reference to look at is very helpful.
Scrapbook.com has a PDF downloadable as well as a few other companies to help you start your own swatch book. Click here for more information.
---
White Glass Craft Mats by Glassboard Studio
I first learned about this white glass craft mat was from another crafter. I so wanted a white one to see my color mediums better and to also to match the colors of my craftroom. It also doesn't have a glare when taking photos or shooting a video reel.
It's made by Glassboard Studio and when I saw that not only do they have the plain white mats, they also had white glass media mats with these pretty flowers, my heart was so happy, I love flowers!
I've done all kinds of crafting on my mat from watercoloring to alchol inking and even cutting fabric on it! Easy clean-up, heat resistant and magnetized so it doesn't shift when stenciling! Read my blog post for more info and to get a discount on purchasing one for yourself!