Hey my friends! Today is the last day of July of 2023, I can't believe how quickly this year is flying by and Autumn is coming up soon. When I was crafting last night, my mind was far, far from Fall. I'm not really ready for it but apparently my cardmaking session was because I made 2 cards + a bonus card that I'll share at the end of this post.
It's always good to save extras
Some elements I used had been in my stash for quite awhile and I didn't know what I'd do with them. I think it's good to save diecuts, sentiments, other embellishments or extras from previous projects cause you never know how or when they'll come in handy.
The elements I was holding onto are leaves from Honey Bee Stamps "Hello Fall" die set. I also have the stamp set. Apparently, I die cut these leaves in all kinds of colors and for some reason never used them in a card project! And, "Hello Fall" will be the theme of my Fall season of cardmaking.
I also had die cut and ink blended some strawberries from Lawn Fawn "How you Bean" Strawberries Add-on die set (this set coordinates with Lawn Fawn's "How You Bean" collection) and the baskets are from Concord & 9th's "Freshly Picked" collection. I LOVE this set and had a ball die cutting and inking my baskets. I've used this set before in my June Monthly Challenge, "Use what's in your Stash".
For my ink blending, I used Distress Traditional "Vintage Photo" ink, it is my absolute favorite distress ink for creating a rustic look. I used this on my baskets, on the edges and around my card panels and even into the pattern papers, Stamperia "House of Roses". I was going for a vignette feel and I love the final look. For my strawberries, I used Simon Says Stamp Pawsitively Saturated Ink "Cherry". I also added some details with my white gelly roll pen.
The sentiment is from Waffle Flower Crafts "Fall Greetings", I stamped it again with the cherry ink and die cut it out. That was all I did for these 2 cards and boy did I have fun!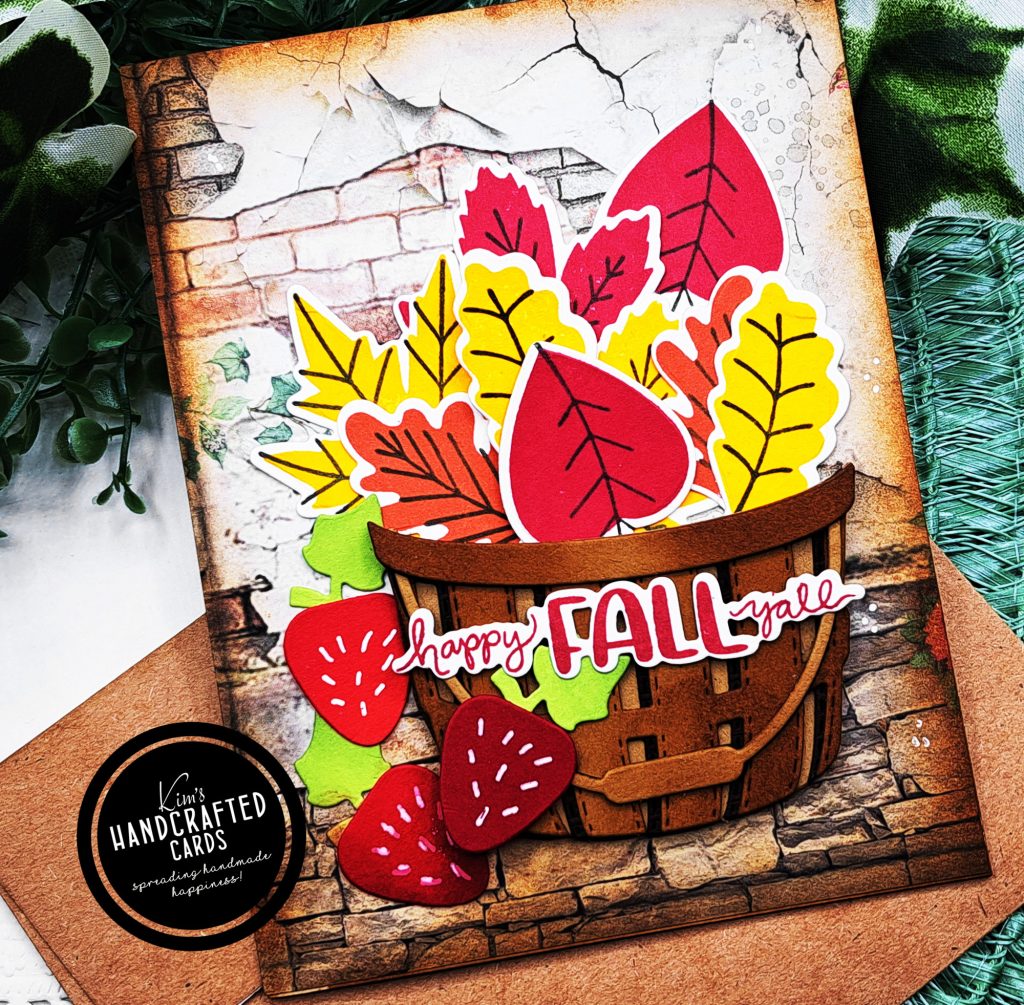 Bonus Card
For my bonus card, I shopped at Dollar Tree last year sometime and found these beautiful, colorful 3D Fall leaves. They have a little bit of glitter on them and they are fantastic! Dollar Tree has some of the most pretty stickers sheets in their craft section. I am a big fan of stickers and making them my own. Check out this post to see how I used an entire sheet of Dollar Tree Stickers to make Easel cards!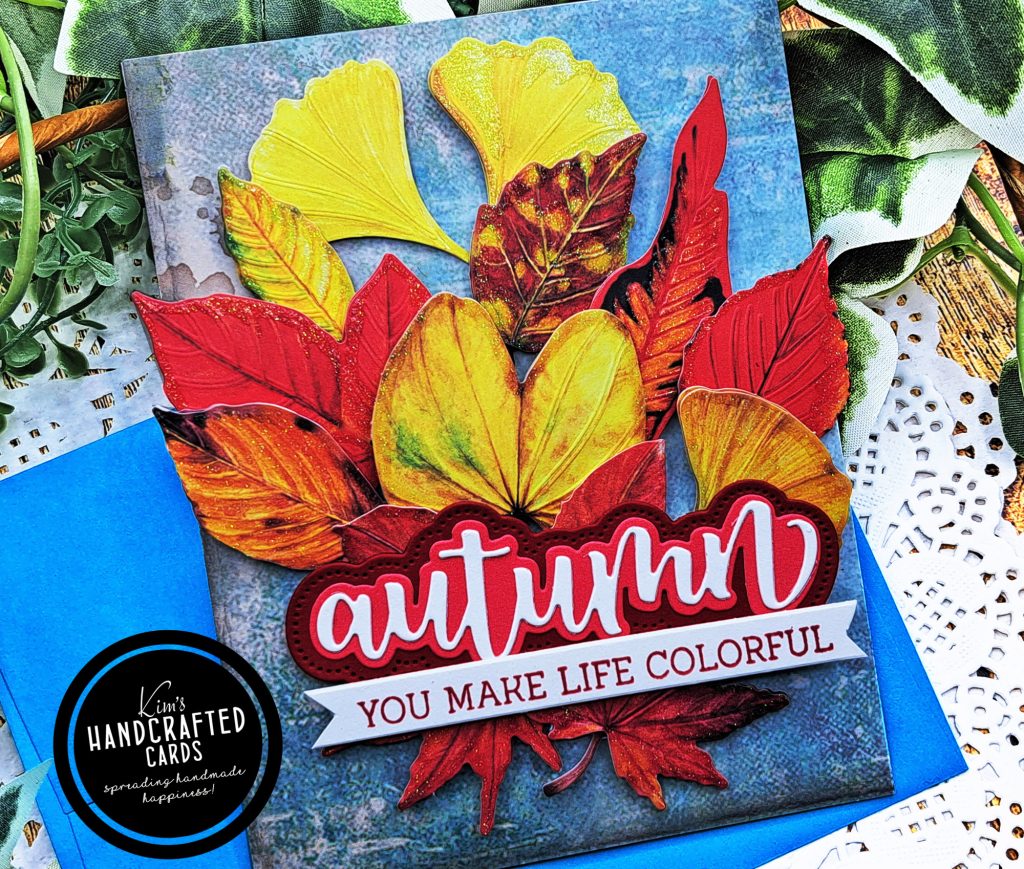 For this card, I used Honey Bee Stamps "Autumn" stamp and die set. The cardstock is from Simon Says Stamp and again I used the cherry ink to stamp my secondary sentiment.
NOTE: if you use any of the links below and find that some products are out of stock, be sure to sign up to be notified when they come back in. Apologies for any inconvenience.
These cards make me so happy with all the colors of Fall. I'm also coming up with my monthly challenge for August so I'll talk about that in a future post soon. Thanks for reading!