I so love using Dollar Tree's 3D stickers on my cards but also I'm using a sticker from Penny Black Stamps too for the 2 cards today. I enjoy mixing them up with pretty pattern papers and embellishments. These 2 cards are simple to make and also quick!
Wanna see other cards I've made with Dollar Tree 3D stickers?, click here!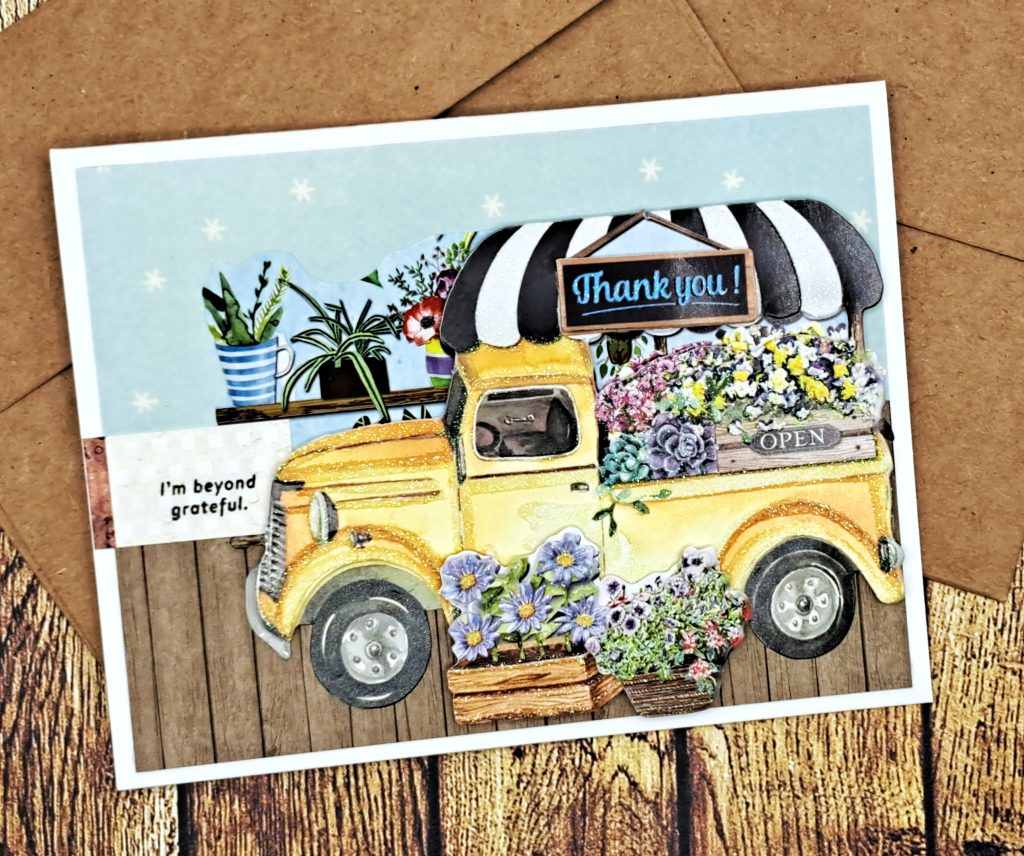 As soon as I saw this truck sticker from Dollar Tree, I knew I had to use it!! I placed some of the other 3D flower baskets to the bottom of the card and the background is a combo of 2 pattern papers from Honey Bee Stamps.
I did a little stamping to add a secondary sentiment from Simon Says Stamp to go with the "Thank you" sign.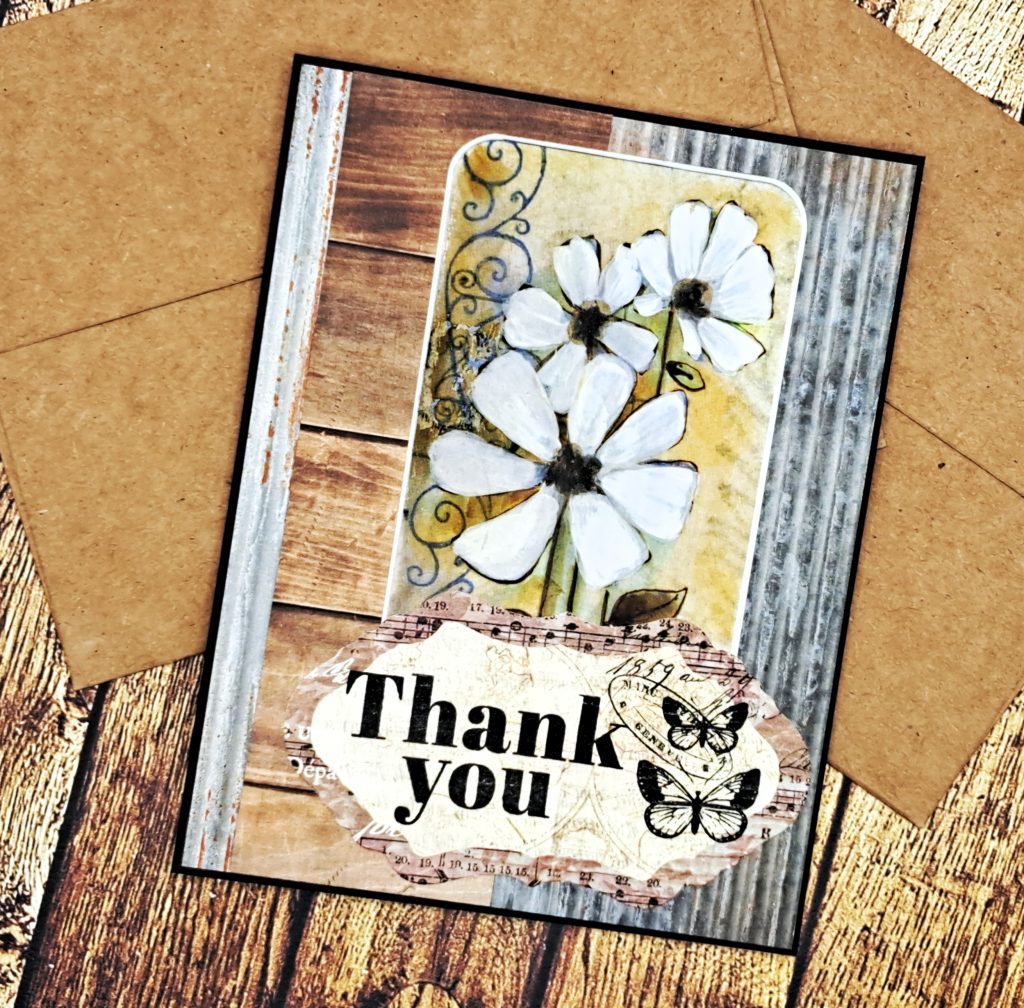 For my 2nd card, I used the flowers sticker from Penny Black Stamps for my focal point again pairing it with Honey Bee Stamps pattern papers and I stamped my sentiment on a piece of ephemera from the "Farmhouse Market" frames and tags pack by Carta Bella. The sentiment is from Simon.
I trimmed some black cardstock from Cardstock Warehouse to act as my border for my panel. These cards came together so fast and I just love they look!