Happy Saturday!! I try to do something creative everyday even if it's something really simple like trimming card bases or die cutting some images to go into my box for future cards. This is such an escape for me + it jumpstarts ideas!
Last night I wanted to make just one card but I wasn't feeling like spending a lot of time creating, so I went to my box of diecut images, scraps, sentiments and strips to see what I had. I really love shopping through my box and honestly August is the month that I try hard to forego buying new products. Next month is (Simon Says Stamp's "Stamptember" event) and the rest of the year will be busy for me to add new items!
I took some scraps from other card projects such as: Dress my Craft Magnolia paper pack, butterfly pattern paper and I had already used Honey Bee Stamps "Hearts" cover die on some white cardstock. From these pieces, I created my card panel.
I love this Magnolia Paper Pack, click here to see other cards I've made with it!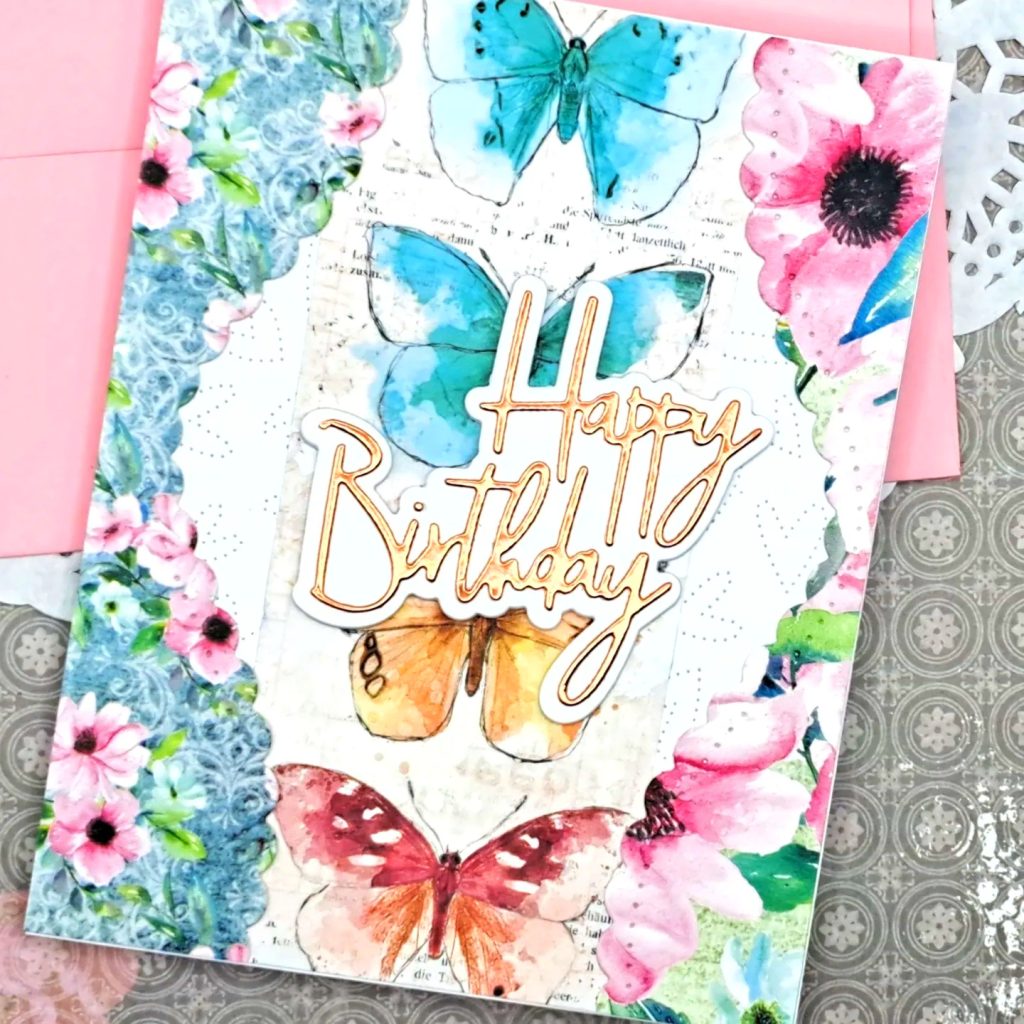 I glued both the Magnolia paper pieces to each side of the card that I used Spellbinders Scallop Die on. They have this beautiful edging! the butterflies are a pattern paper pack but I can't remember from where. I've had it in my box for awhile! But I added it to the center. The whole design sits over the Heart Cover Die from Honey Bee Stamps that I used on heavyweight white cardstock.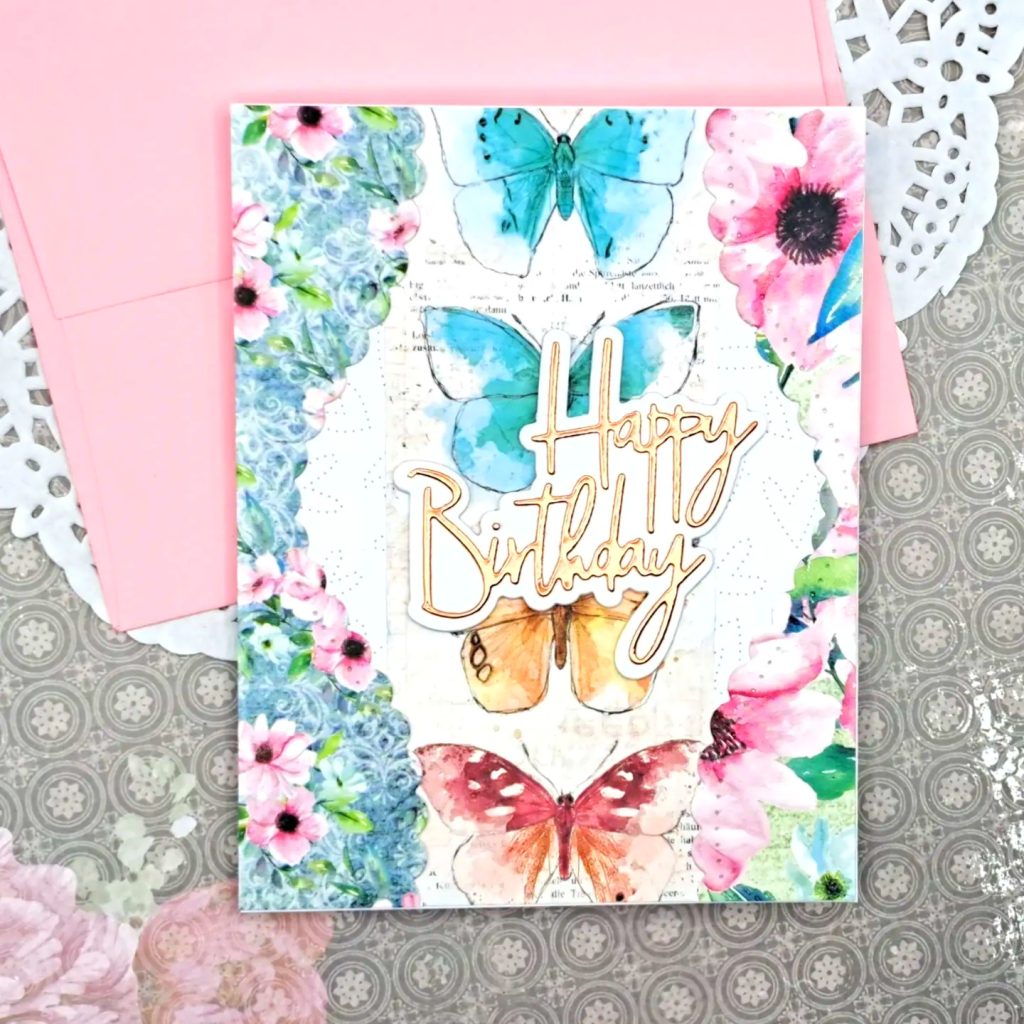 Last thing was to add the sentiment. For this, I used Pink Fresh Studio Essential Word Dies set, it's a staple in my craftroom. The shadow is die cut on white cardstock 3 times for dimension. The letters are die cut on gold metallic cardstock. Just added it to the center of my card and it was done!