I'm on a kick now, I can't stop making gift boxes!! LOL! In my previous post, I made two large size gift boxes with notecards and loved how they turned out. Today, I'm sharing 2 more boxes that I made with the Paper Boutique's "Damask Delights" 8×8 paper kit. I love this paper pack, the designs are so pretty! Check out my post here of the tent cards made from this same paper.
I wanted to make some smaller boxes + I wanted the boxes made with lesser weight paper. It's lot easier to make the boxes with lighter weight paper. The boxes are so easy to make and only require the paper, a trimmer and a bone folder. I learned this from Kristina Werner's video on the Simon Says Stamp YT channel. If you haven't seen it, click here to watch it.
Here's pics of these 2 boxes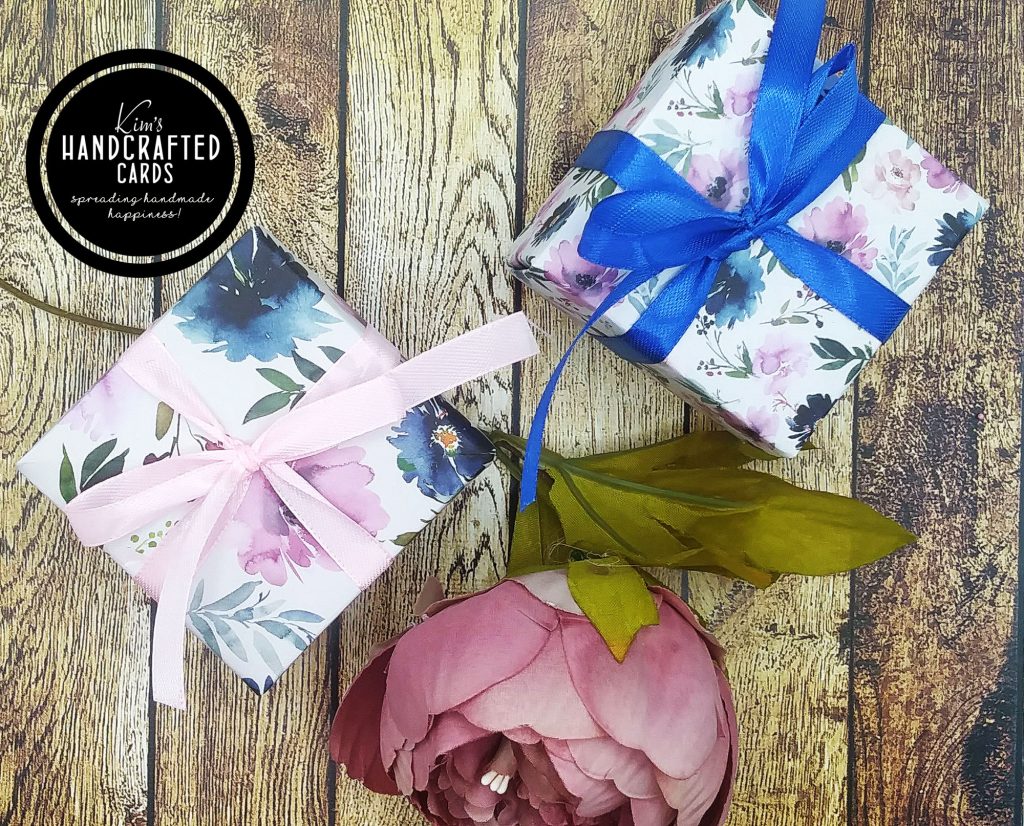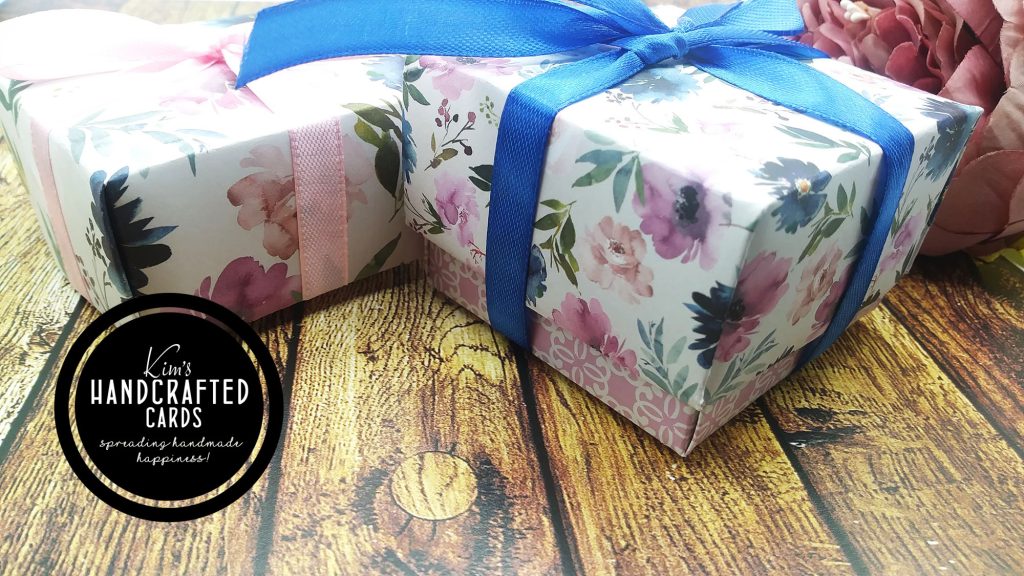 One of the boxes has a liner on the inside so the top only closes halfway, but I decided to omit it on the 2nd box and you'll see from the picture above and below that it closes all the way down.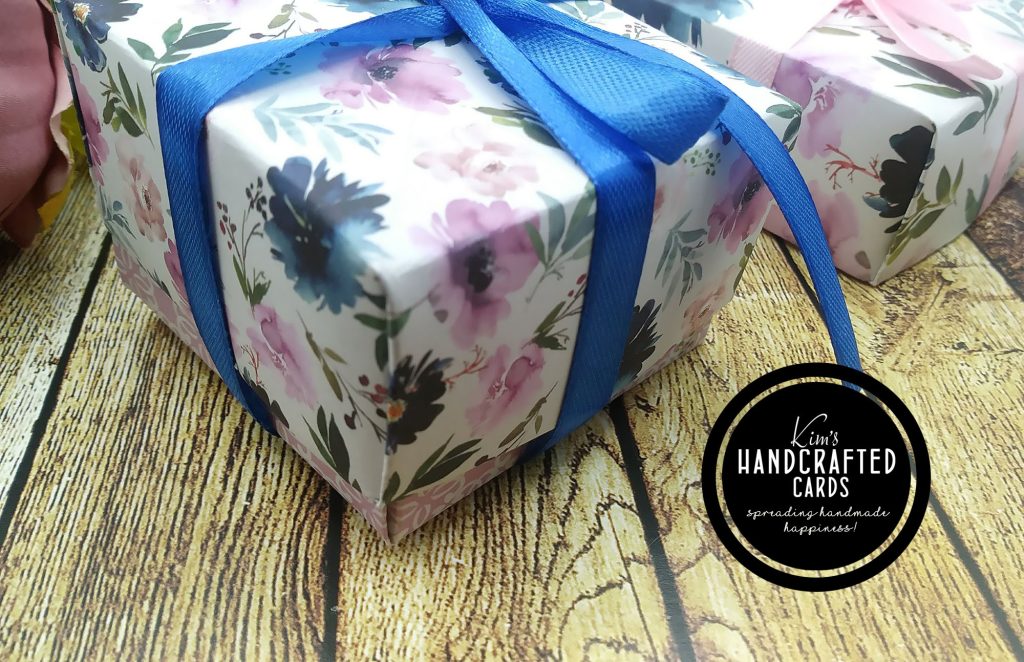 I picked some ribbons to match the colors of both boxes and they measure about 4″… they're so cute!
Now for the matching cards…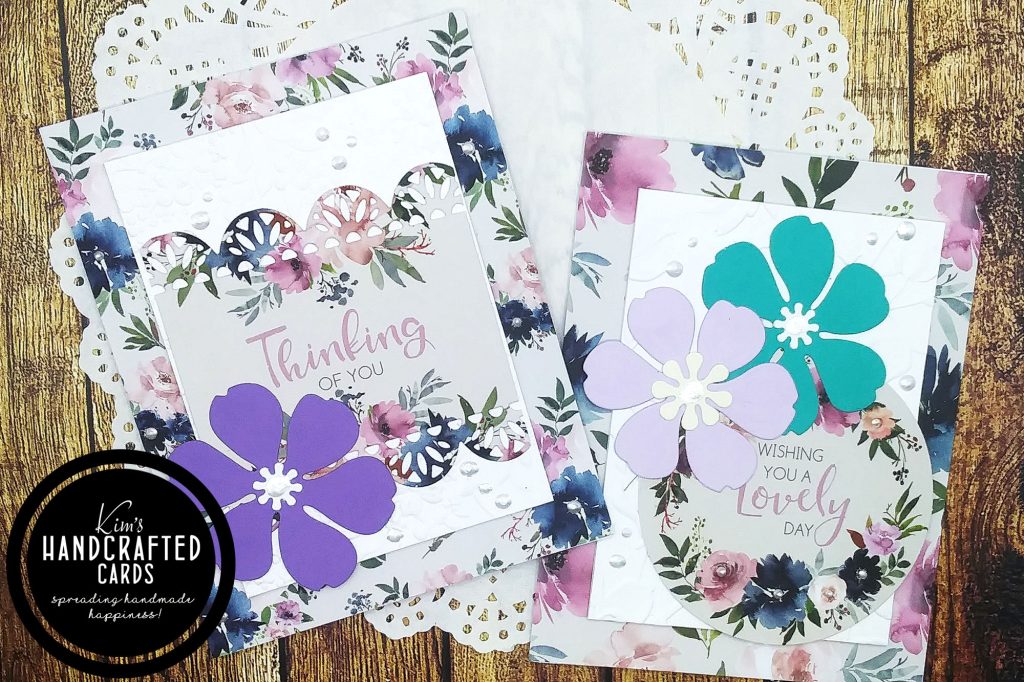 I die cut some flowers with one of the first dies I bought when I first started making cards with Simon Says Stamp cardstock. Meanwhile, I trimmed down 2 sheets of the pattern papers and adhered them to my cardbases.
For my panels, I embossed some white cardstock with a 3D embossing folder from Simon and trimmed them to be about 3-1/2″ x 4-3/4″ because I wanted to show a lot of the pattern design. I added some dimension behind them with white cardstock.
For my card above, I topped with the circle sentiment also part of this same paper kit and framed it with 2 of my die cut flowers.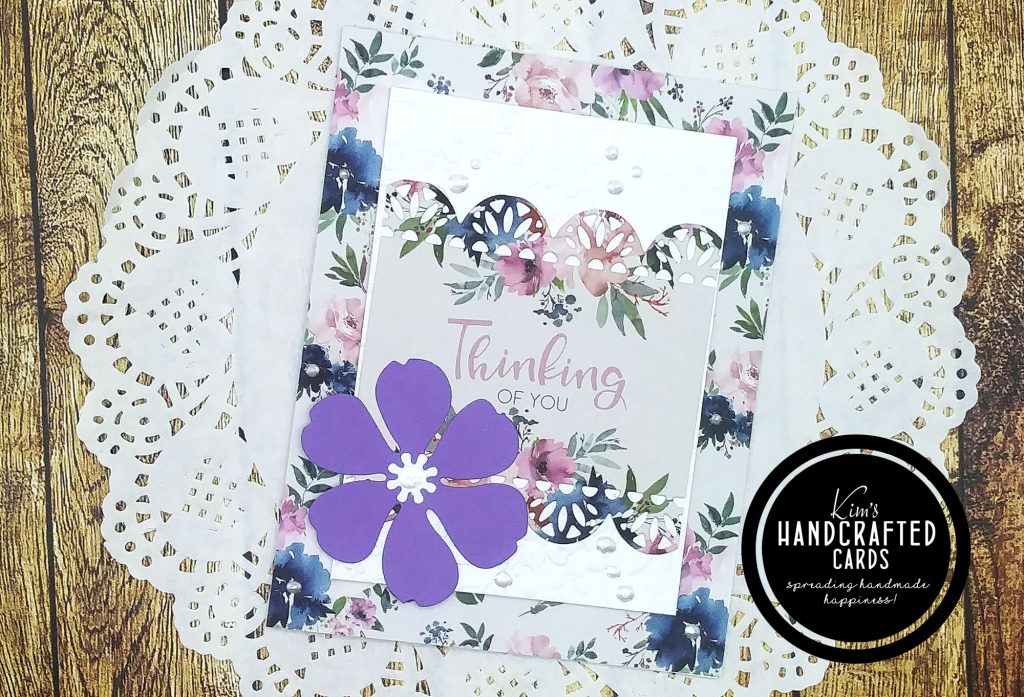 For my 2nd card above, I took a rectangle sentiment from the kit and used Pinkfresh Studio lacy borders dies to give it a cute edging. Then, added my purple flower and added Liquid Pearls to both cards for additional embellishing.
So happy with how these look! I'm probably not done making gift boxes LOL 😀