Hi friends! I was really hesitant about sharing today's cards because after I made them, I wasn't sure I liked them! Does that happen to you? Anyway, I decided to share on IG and FB and I was so surprised by the responses I received. So many of my crafty friends liked these and I was even asked if I had done a blog post! That goes to show that no matter how something we make turns out, it's good to share it anyway 🙂
I thought I had used way too much green, but one of my IG friends said green is her favorite color! With all the feedback I got, I decided to put together this blog post! Now heads up, these 3 cards were done in stages over a few days. I was experimenting with glitter paste for the 1st time so I wasn't sure how long to let that dry. When I got to that step, I set the backgrounds 2 days at least before I finished the cards 🙂
If you follow me, you know how I love flowers and greenery and that I die cut a bunch of them and store the pieces in a box. Well, I grabbed a few of these cause my idea was to have a tropical feel to my cards. So, let's get started with how I made these 3 cards!
First up was the background. I love using my gel press so I began with that and using Distress Oxides in Vintage Photo, Antique Linen and Mustard Seed. I used white heavyweight cardstock for this and I trimmed them down to A2 sizes and let dry.
Check out some of my other cards that I used my gel press with!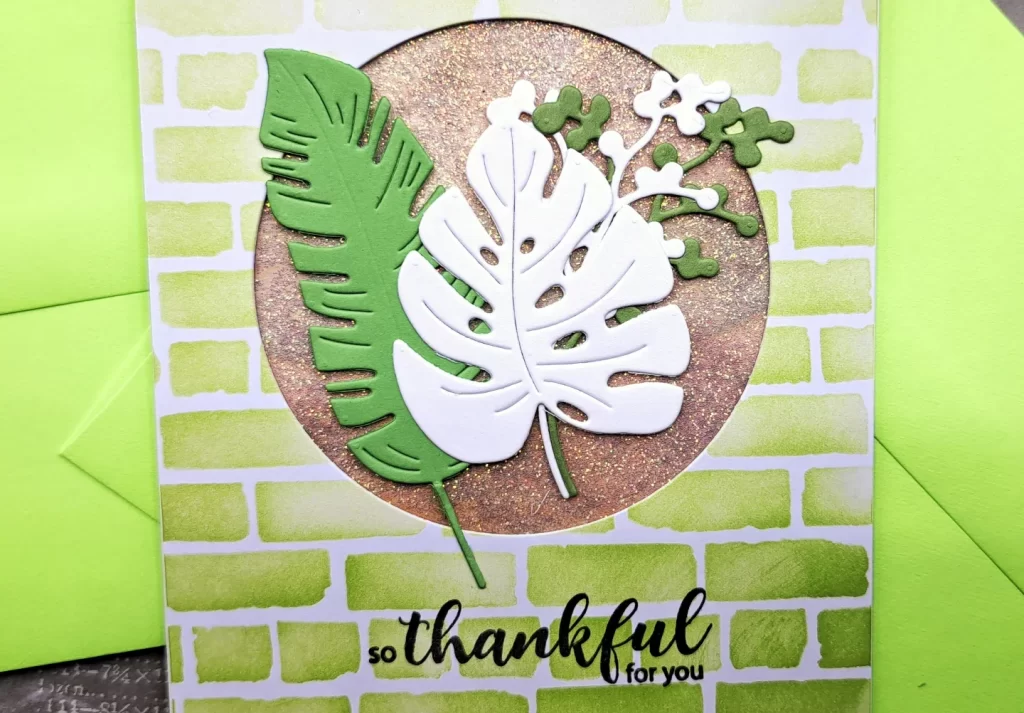 Meanwhile, I began to work on my card panels. I love Paper Rose's brick stencil set so I used my blending brush and Simon Says Stamp's Pawsitively Saturated Ink "Limelicious" color. I used light and heavy pressure on all 3 panels, I wanted each card to look a little different even though the design concept was the same.
I decided to stamp my sentiments right after that with Simon's Intense Black Ink. Each card has a different one from Spellbinders "Tweet Sentiments" stamp set that coordinates with "Birdhouse through the Seasons" designed by Vicky Papaioannou. I just love that collection and made a bunch of cards with them here.
TIP: When mass producing, or just making more than 1 card of the same design, I like to break it up a bit so each card is slightly different.
With my circle die, I die cut the stenciled panels because I wanted to add paste to my gel press backgrounds and have it show through on the front of the cards.
Now it was time to add the gel paste. I purchased Ranger's Nuvo Glimmer Paste (Moonstone). This was my first time using paste believe it or not! LOL! Anyway, I did direct to paper with my scallop knife just spreading the paste over my gel press backgrounds. And again, I let these 3 backgrounds set for 2 days to dry. I may not have needed that long but I wasn't sure! The paste gives some much shine and sparkle! I was so excited!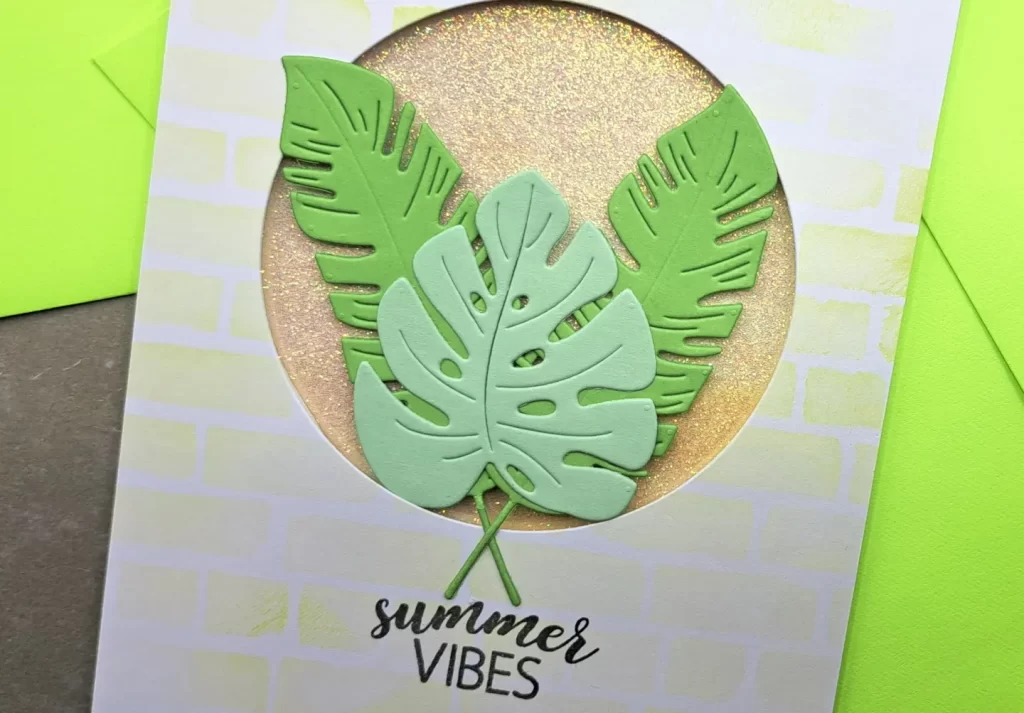 You can see by this card above, I went very light with the stencil and my blending brush. Also, I decided to add double sided foam tape to back of this panel for some dimension.
After my backgrounds were dried, I added the panels on top! The other two cards I used liquid glue to adhere the panels to the background. I wanted them to be more flat.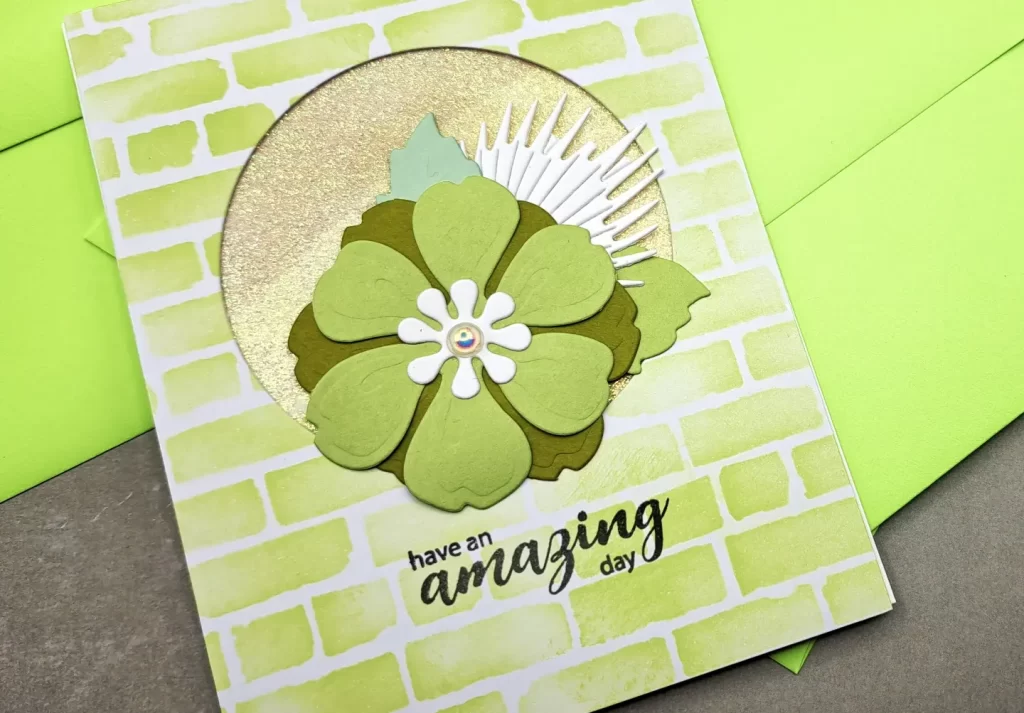 Then, it was time to add some flowers and foliage! I when through my box and picked those out and glued them to overlay the circle opening but not too much because I really wanted that glimmery shine to show up. I added a clear pearl to the center of my flower in the card above.
And that's it friends! My 3 cards were done :D! I hope you enjoyed this post and if you have any questions, please feel free to comment! I have the full list of supplies below as usual. Have a Crafty day!