Hey Crafty Friends! Can you believe it's August?, where is the time going? Anyway, I recently subscribed to a new YTuber, Alicia of Crafty Al. She puts out a new card sketch the 1st of each month. I have been intrigued with other cardmakers using sketches for their designs. I think it's a great way to spark your creativity especially if you're not feeling very creative.
How to Join in on the Fun
Alicia uses pattern papers combined with stamping, die cutting and embellishing, my kind of jam!!! She just released her August sketch and if you're interested, all you have to do is subscribe to her Youtube channel, no signing up, no joining any email list! She provides a FREE printable that outlines the supply list and instructions.
Click here to see her Card Sketch for August!
She goes over her sketch and then shows how she made her cards. Her sketches always yields a lot of cards because she uses 12 x 12 papers along with regular sizes. However, her instructions are so well thought out that if you don't want to mass produce, you can make anywhere from 1 to however many cards you like. For this month (so far), I made 4! Last month, I made these 2 Christmas cards from her sketch.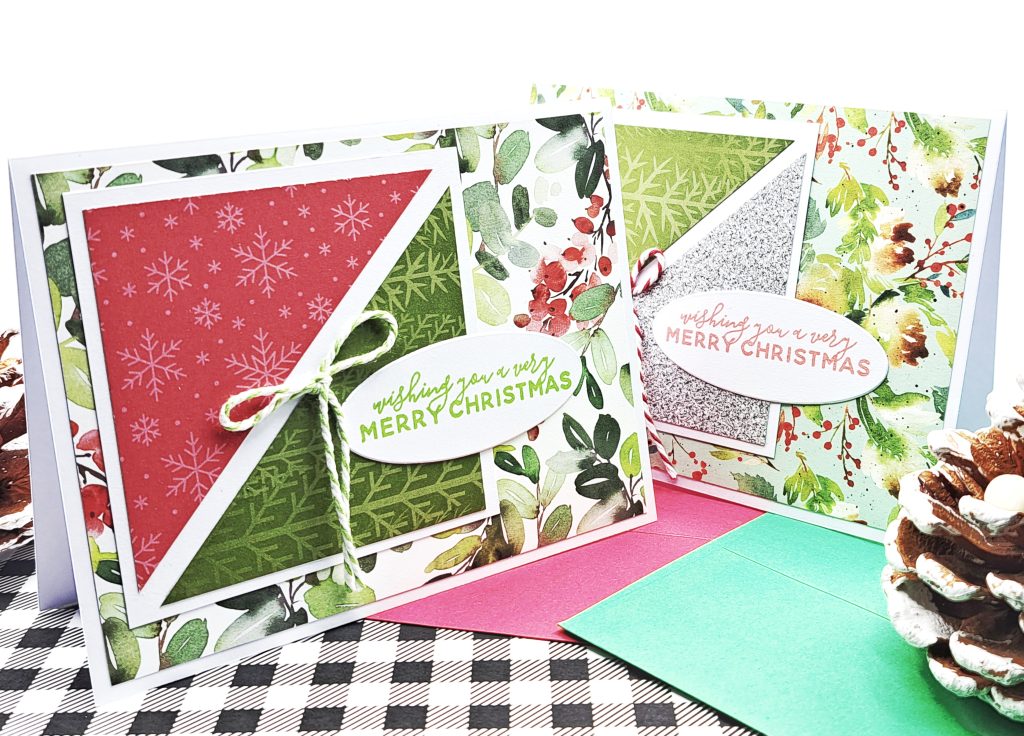 I haven't made wedding cards in a LONG time, so I looked around my collection and pulled out Echo Park's Wedding Bliss Collection Kit. Everything I needed for my cards was in the kit except for the pearls I added on. The sentiments come with gold foiling and I trimmed them down to fit the card design.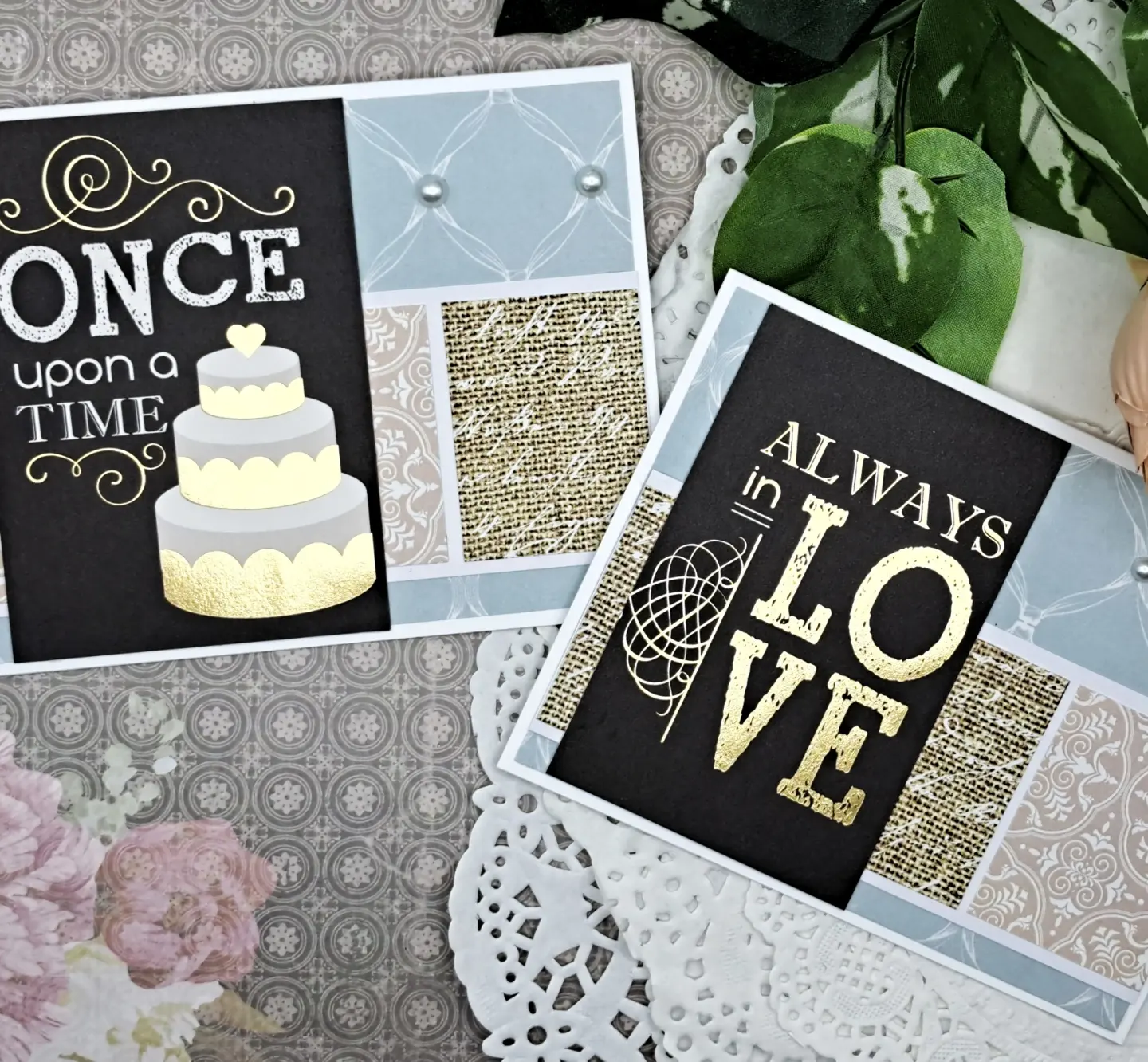 I love this design and how quickly these cards came together. They are so elegant and they can be for the bride or groom, particularly the last card! Plus, there was no stamping, no die cutting, no ink blending, stenciling…just trimming cardstock and following the card sketch! LOVE IT!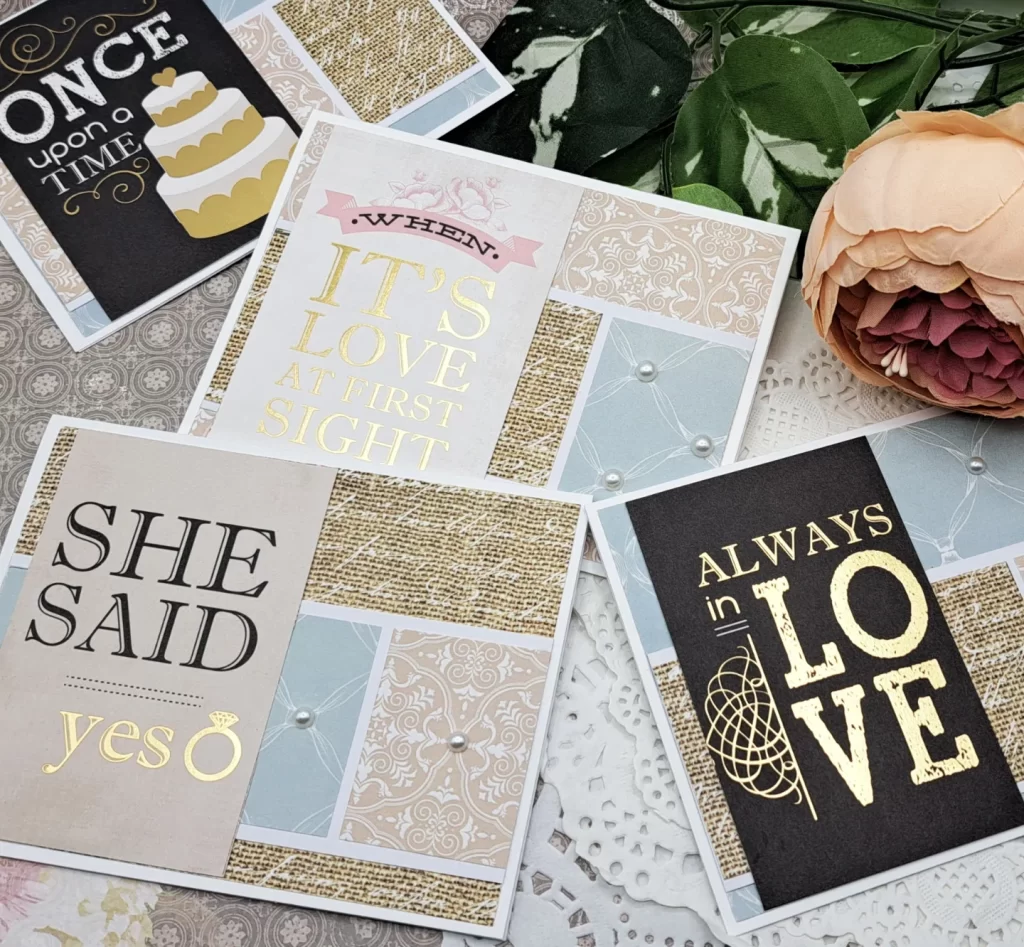 I so enjoyed making these and I've already pulled out more pattern papers to make some birthday cards that I'll share soon!