This has got to be the 4th time I've bought Whimsy Stamps' "Blurry Flurries" pattern paper pack, that's because these designs are just so beautiful! They are double-sided with snowflakes, bokeh effects over all these stunning colors!
So, for these 2 cards, I trimmed down the papers to 4″ x 5-1/4″ and placed over my card bases. Next, to decorate the fronts of my panels, I decided to use Spellbinders Christmas ornaments dies that came in their November "Christmas Wishes" 2019 card kit.
One of the dies has "Oh What Fun" sentiment and they all came with the tops so that you can actually make it an ornament with some twine to hang it on your tree. But, I wanted them on my cards so I skipped that and glued them down trimming off the excess.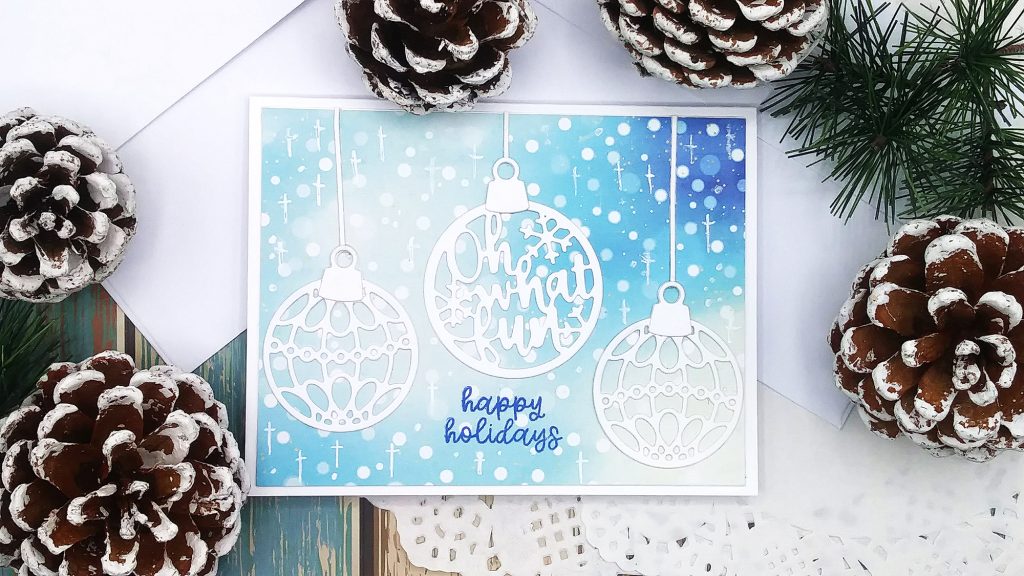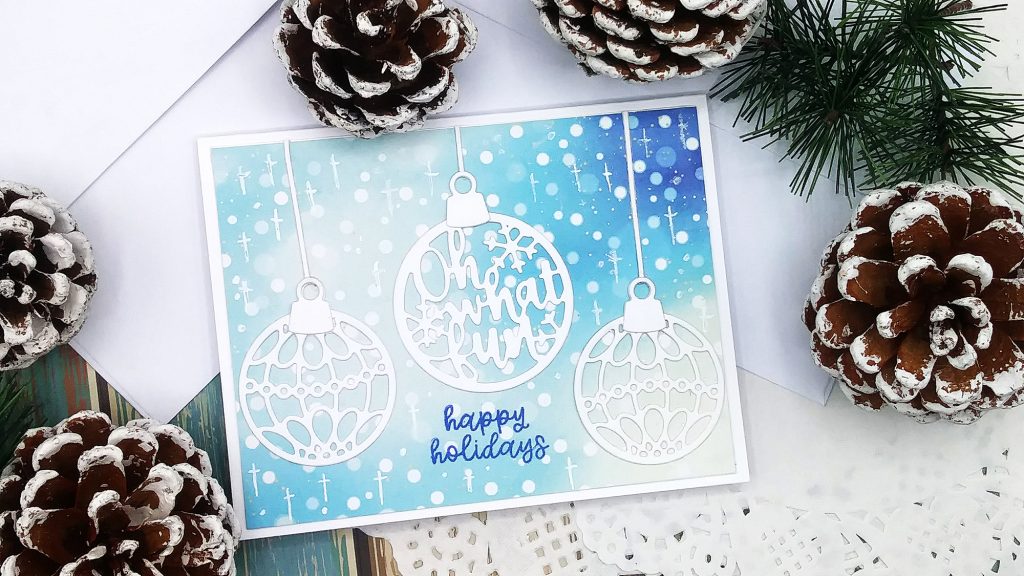 I didn't get that left ornament straight when I was gluing it down and unfortunately, didn't notice it until after it had dried so OH Well! I still love it!
The Happy Holidays sentiment from Waffle Flower Crafts and I stamped it with Pinkfresh Studio's "Sapphire" ink.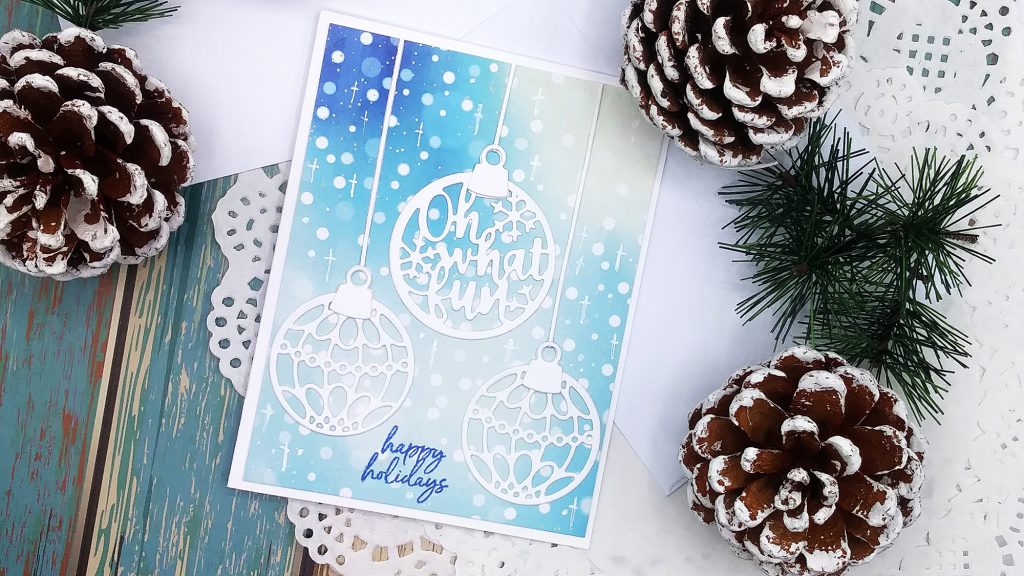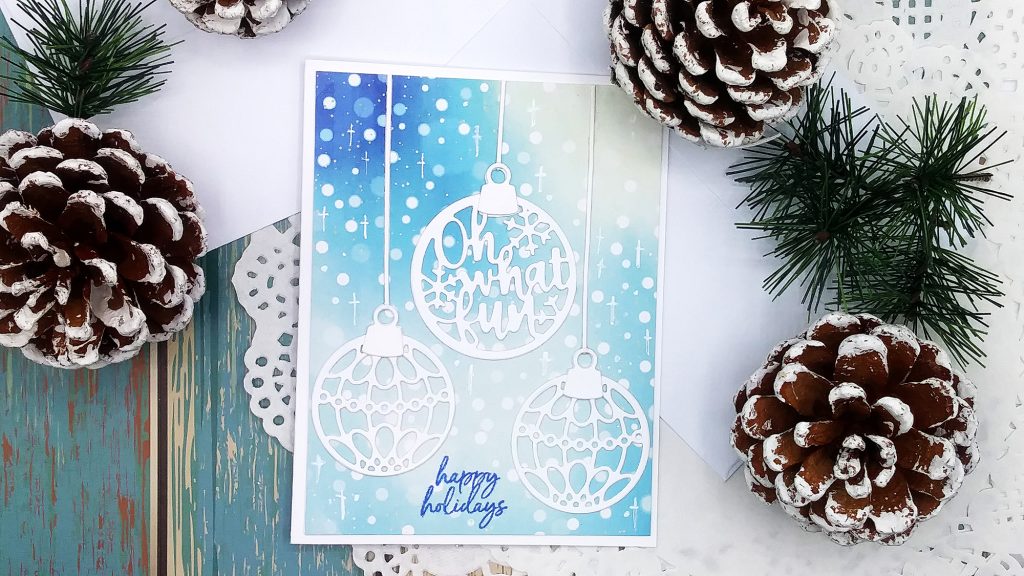 I decided to make a side fold and a tent fold card and used my white gelly roll pen to draw some stars and more snowflakes all over my cards. Last thing I did was spray both cards with white glitter from my stash using my glitter duster!
Such a fun and quick way to make some pretty Christmas cards!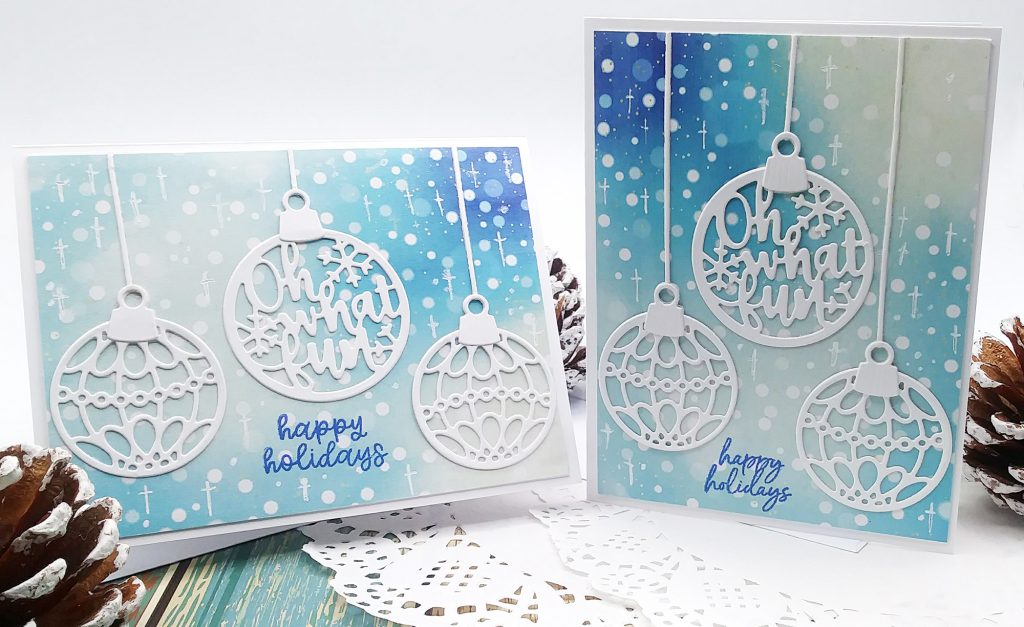 I wanted a shot of both cards standing up and give you a close up of how pretty those ornaments are!