Just as I love to wear layers in the winter, I LOVE to layer up cards too!, and dare I say… "I LOVE layering with pattern papers?! As much as making my own designs is rewarding, I do love a pretty pattern paper.
When I bought Spellbinders Merry Everything" 2019 Christmas kit (TWICE!), I had no idea just how much I could stretch this kit but here we are in 2021 and I still have pieces left over. So, again as I'm shopping my own stash, I found bunches of ephemera, die cut pieces and some pattern papers left. I used these for the 2 cards I'm sharing today 🙂
These are so easy and quick to make, however I still want a "handmade" touch, so I used my white gel pen to add accents and foam tape under the die cut flowers and center sentiment for dimension.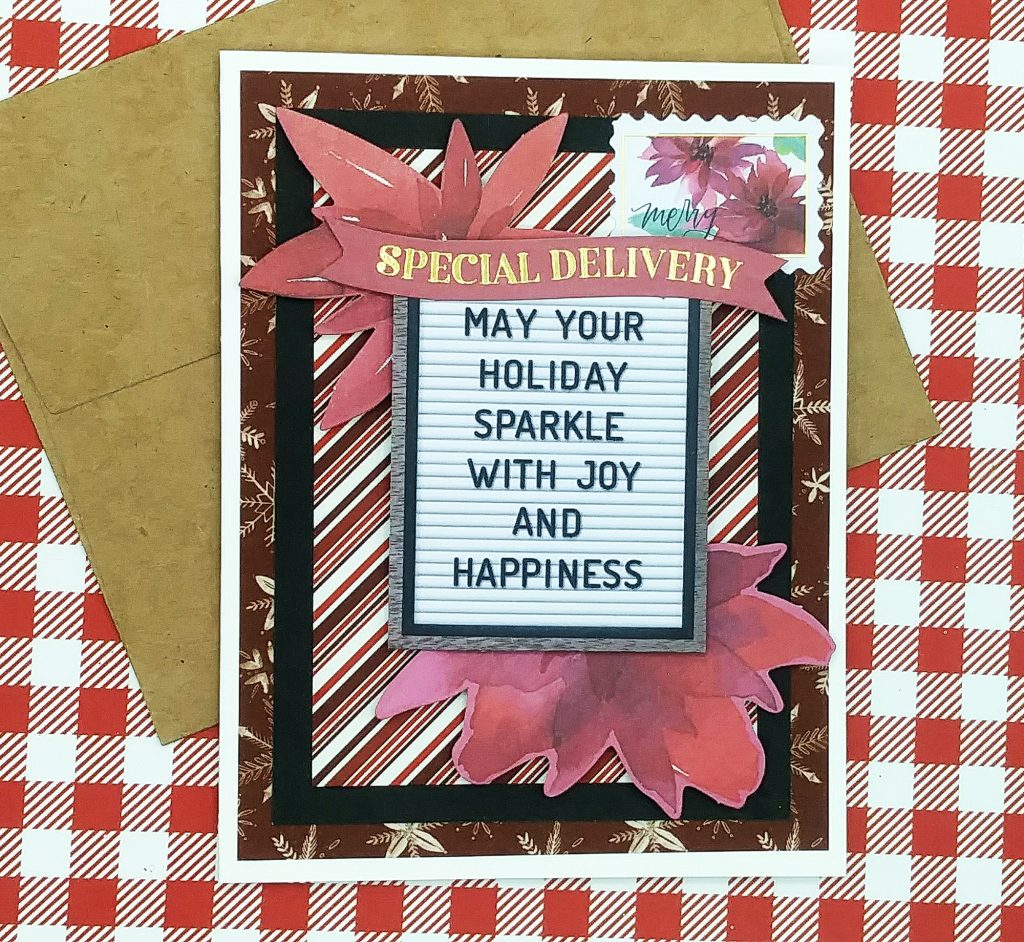 I enjoy using black cardstock in between the layers to break up the patterns to make them more cohesive. I trimmed down the pattern papers in different dimensions usually 1/2″ smaller than the layer above but the card below, I wanted the black border to be smaller so I trimmed the layer on top of it 1/4″ smaller.
See the difference in how just a thin layer border looks?!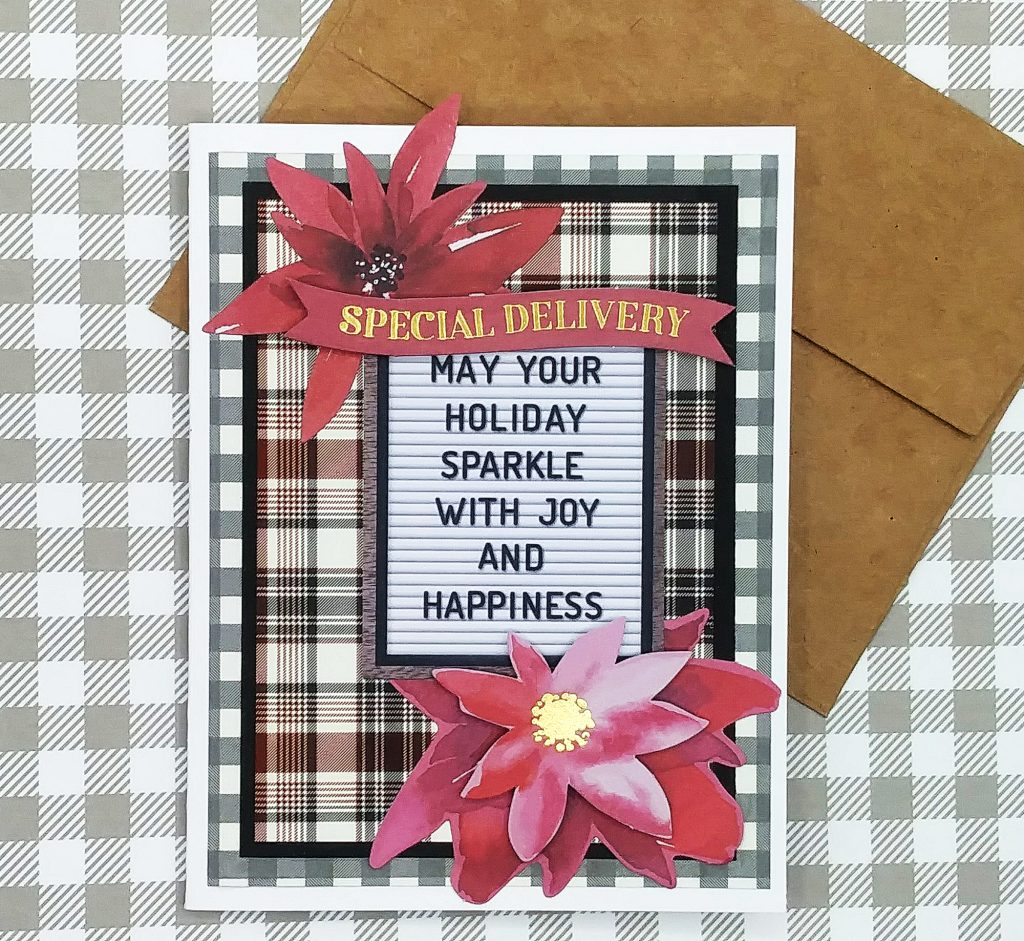 Although this card kit is no longer available, you can achieve the same look with any kind of pattern papers and die cut pieces you have in your stash.
One of the many things I love about cardmaking is that there's no rule that says a handmade card must be made with inks, stamps, stencils or ink blending alone. I've seen some of the most beautiful cards made with just die cut pieces, sentiment strips or pre-cut, pre-made stickers or ephemera.
The "handmade" part is all in how we put these products together to create a finished card design. I think sometimes there's a negative or "disconnect" among crafters that using pre-made supplies doesn't constitute a handmade card. I have to disagree with that and I hope that cardmakers, no matter how we choose to make a card, will be accepted and embraced.
Not all of us are artists, painters or designers and we don't have to be. I don't have an art degree, in fact I don't have a degree at all. I'm completely self taught from watching YT video tutorials. I spend a large amount of time learning from other cardmakers. I take those techniques and tailor them to my own style.
We don't need art degrees to craft, all we need is a willingness to make with our hands with love!