I LOVE gift tags and not just for Christmas, however I find I don't make them that much at all. And, what's worse I have a bunch of gift tag dies and printed gift tags that I can embellish that are ready to use.
But again as in my last post, I watched Mama Elephant's YT video about their "Everything Nice" release and when I saw the "Hexatags Creative Cuts", I was again like, "WHOA, gotta have!" So I bought them and almost immediately when they arrived I started playing!
Please forgive these pictures, the lighting was just NOT cooperating with me! 🙁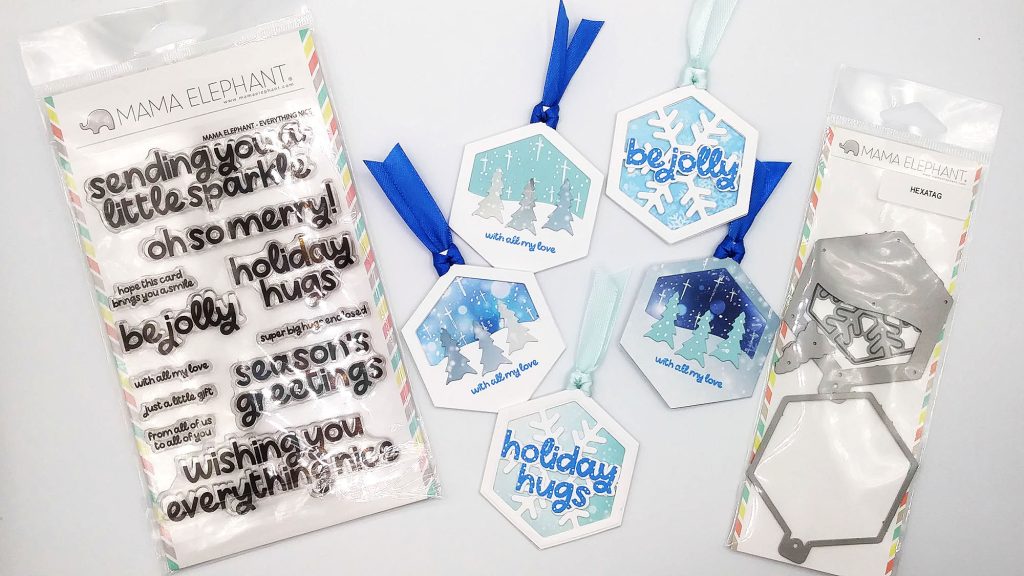 I think it's the shape of the die and the fact that I had some extra pattern paper from Whimsy Stamps "flurry blurry" that I thought would be perfect for the backdrop of these tags. The die set also comes with cute little Christmas Tree that I also used.
For three of my tags, I used the smaller sentiments from Mama Elephant's sentiment stamp set and again went with Pinkfresh Studio's "seaside" ink. It just matches perfectly with the blues in the paper. I also drew stars and snowflakes with my gel pen all over the pattern papers.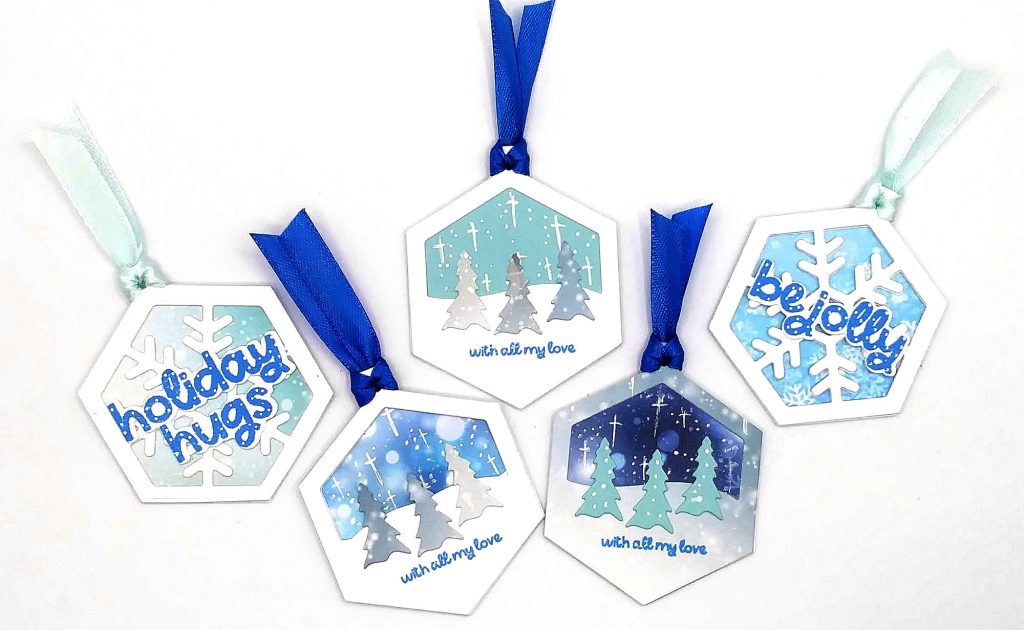 There's two dies that comes in the Hexatag die set one with a snowflake and the other that you can make a really nice scene with which is what I did. For the snowflake tags, I used the larger sentiments.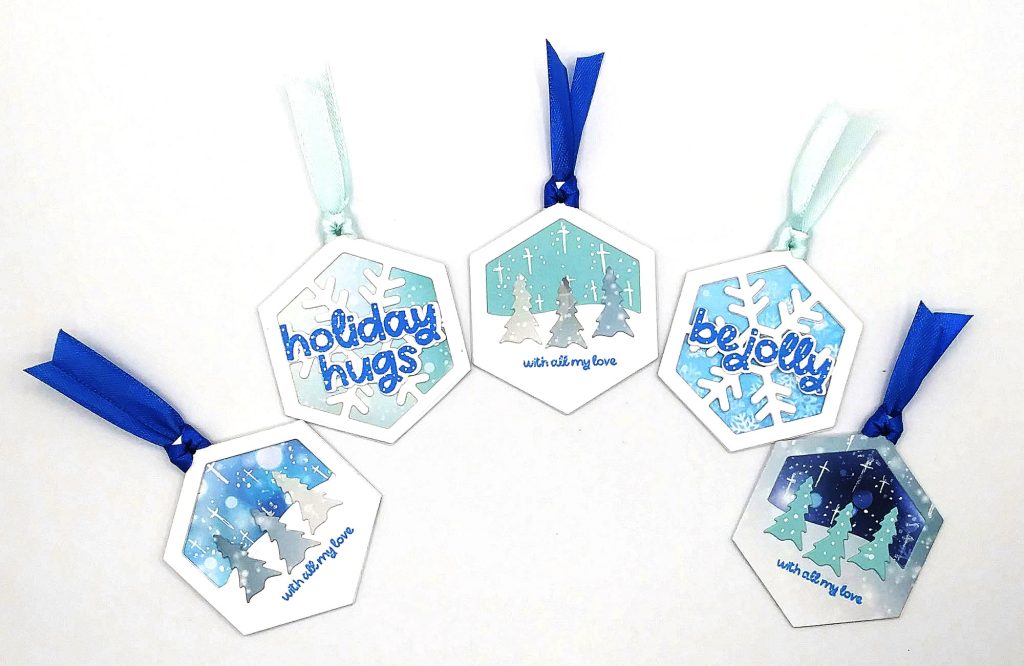 Also, I had a chance to break out my pretty ribbons to tie these together. My thought process for sending Christmas cards this year was to just buy some assorted cards and make handmade gift tags and ornaments to put inside them. Typically, I make my own Christmas cards to send to family and friends but this year I just didn't feel the urge to do it.
I wanted something easy, quick and no stress. 2020 was a hard year to say the least and 2021 wasn't much better in regards to all that's happening. I actually thought about not sending cards at all, but I knew I'd feel bad later so I purchased some really pretty vintage-like cards from Amazon. Making the tags and ornaments to go inside is fun and it helps get me creating again!