Some of my cardmaking crafty friends have been knocking it out of the park with their 3D flowers lately! I've been on the fence, mouth wide open looking at the beauty of how they use these dies and coloring mediums to create their cards!
It's amazing and though I don't have many layering flower dies in my stash, it's something I want to remedy, I do have this one set of layering flowers that I got from Amazon back when I was first started out making cards.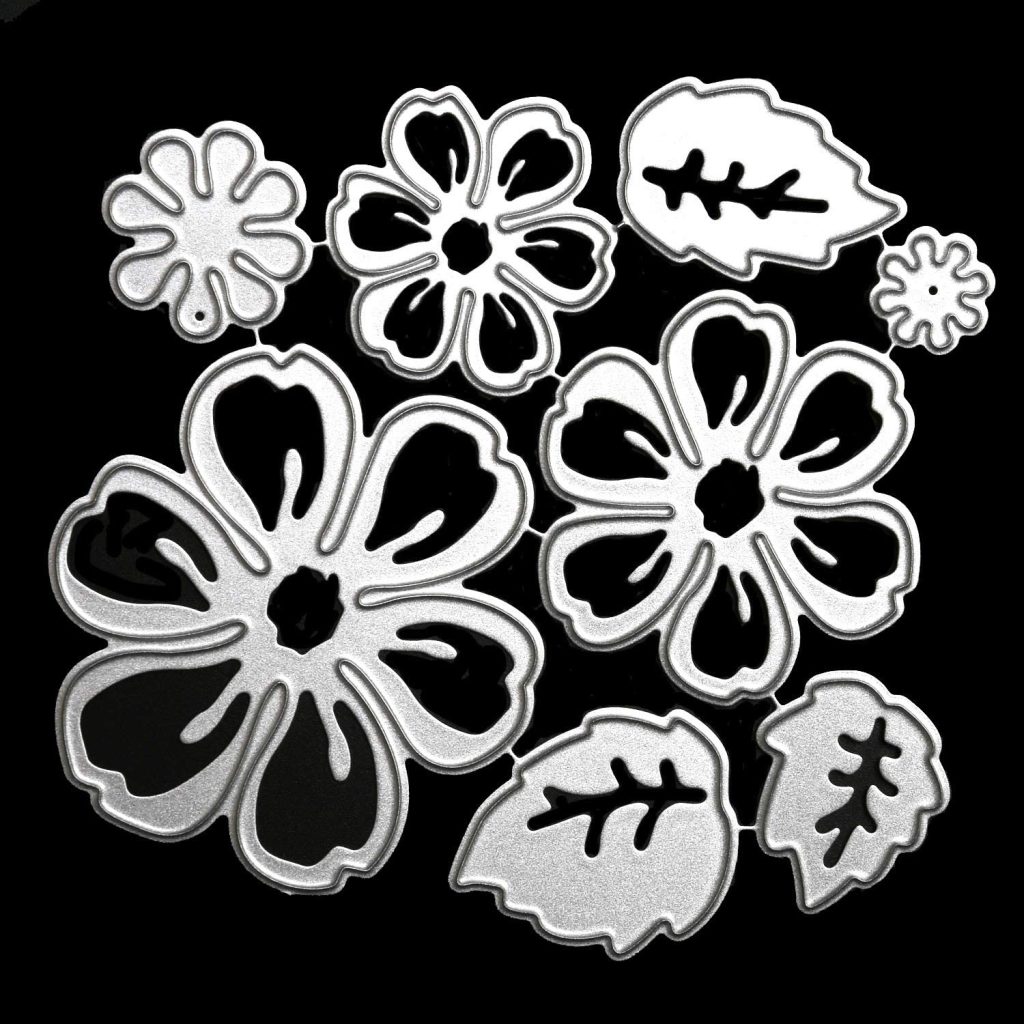 This die set (above) has become a staple in my creating and I can't tell you how many times I've used it. As you can see, the flowers aren't very large, but I do enjoy die cutting them.
I really wanted that 3D look and not to only glue some petals down and pivot them. I wanted my flowers to jump off the card. Well, the trick is simple, and I don't know why I never thought of it, put a little foam tape behind each set of petals! WHOA! Where was I all this time?!
Anyway, I made 3 cards, 2 of them are regular layered clusters. You'll see the difference between them and the 1 card where I put foam tape under each layer. I don't know about you, but man I love that 3D look! Of course this isn't a card I would mail, but I think it's fun every now and again to shake things up and to not make the same type of card over and over.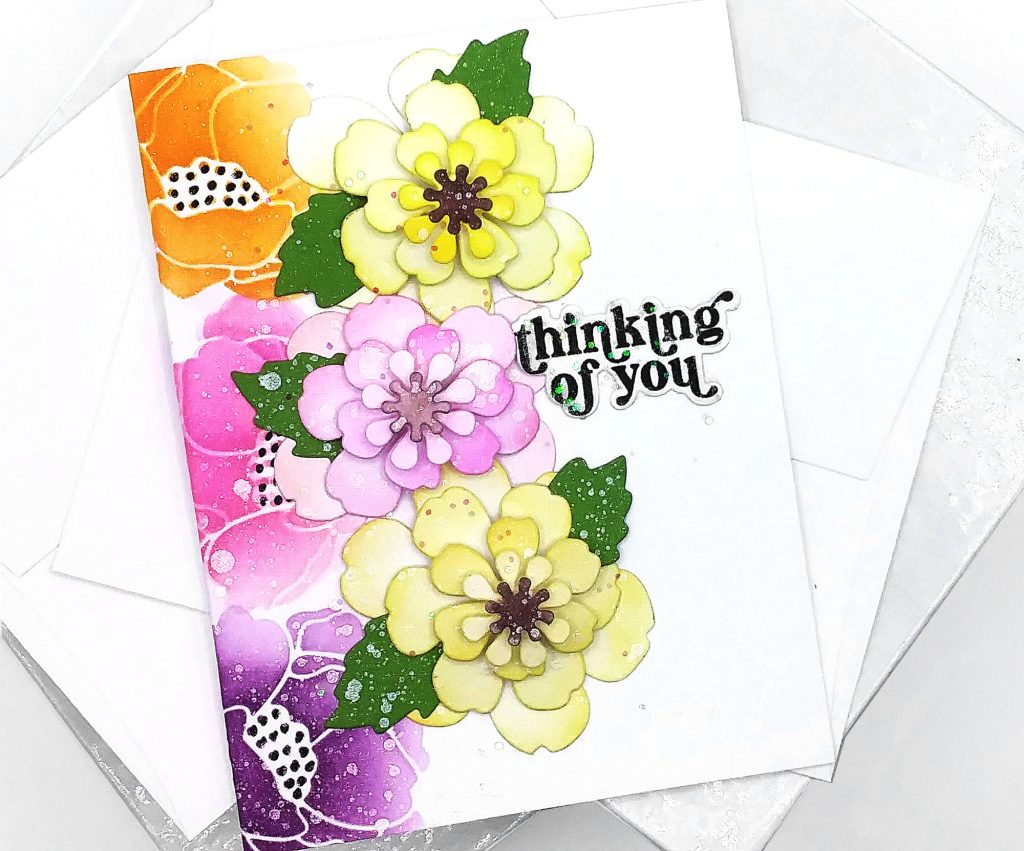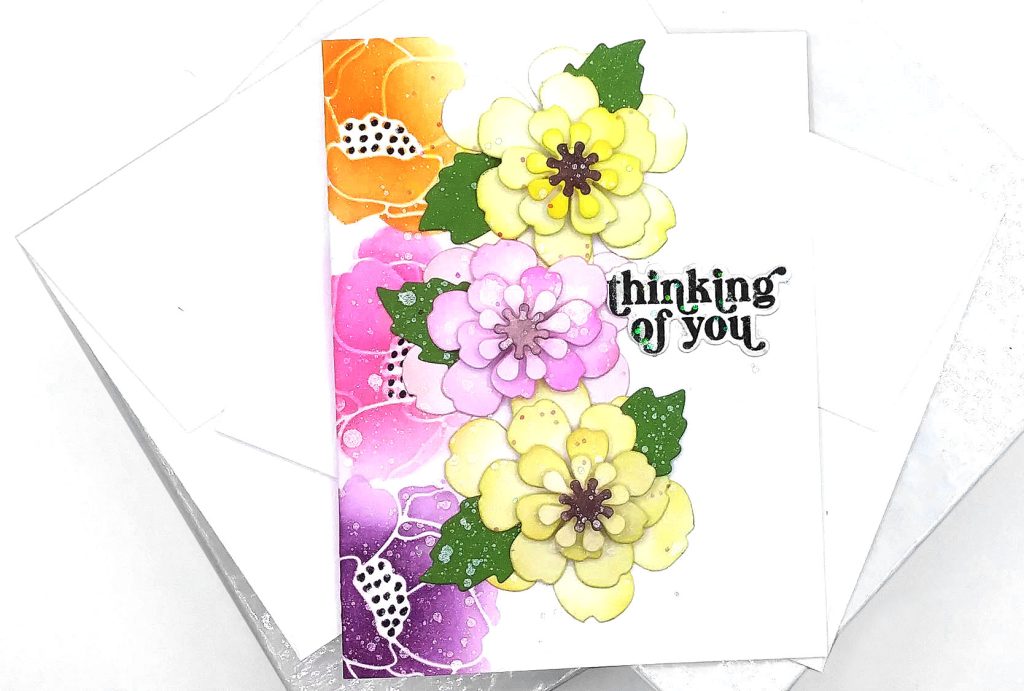 See what a difference that foam tape makes?! It's incredible!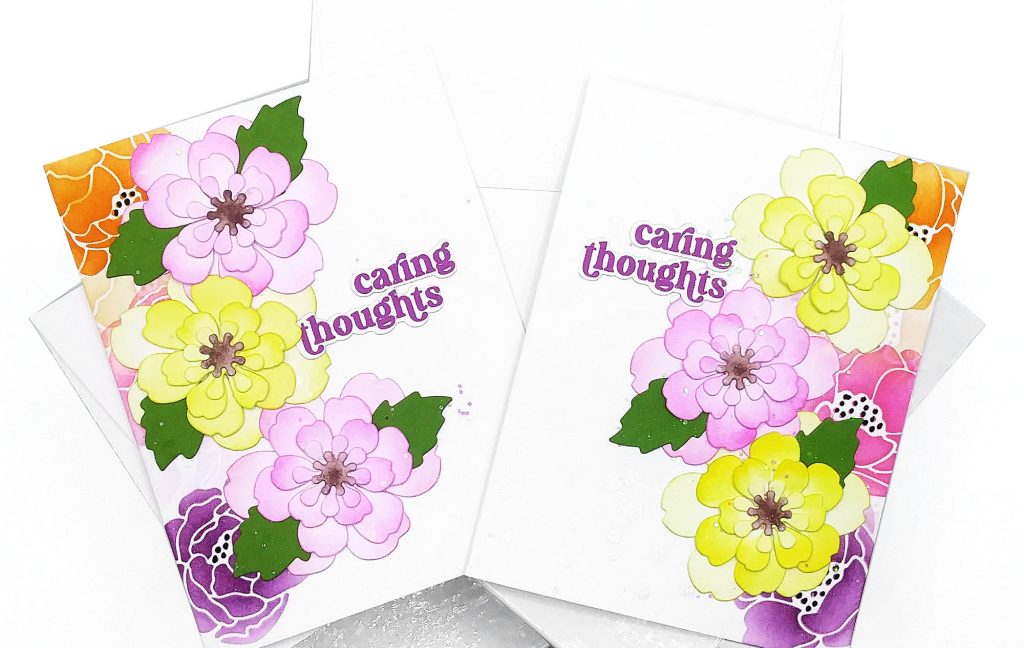 So, I started out stenciling some flowers from the Pretty Pink Posh "Peonies" set. I have the stencil, stamp and dies which I love as I don't have to be a colorist. I can ink blend over my stencil which is what I did for these cards.
I don't own a lot of blending brushes, in fact I bought an inexpensive pair off Amazon that works perfectly for me. It's 6 brushes in the set in assorted colors (I bought 2 because of the price point). I also purchased in Altenew's detailed blending brush set and I used one of those to color the centers of the flowers. That set is perfect for getting into tight spaces. There's 4 brushes in this set and I really like the long handle.
I used Pinkfresh Studio inks (Regal Kiss, Bubble gum, Sunshine and for the centers Espresso) with a black artist pen to draw in the centers. I then die cut the flowers and ink blended on the edges of all the petals. This gave the flowers a blending effect. I put foam tape behind 3 of the flower clusters, the rest I glued down and then added the leaves in last.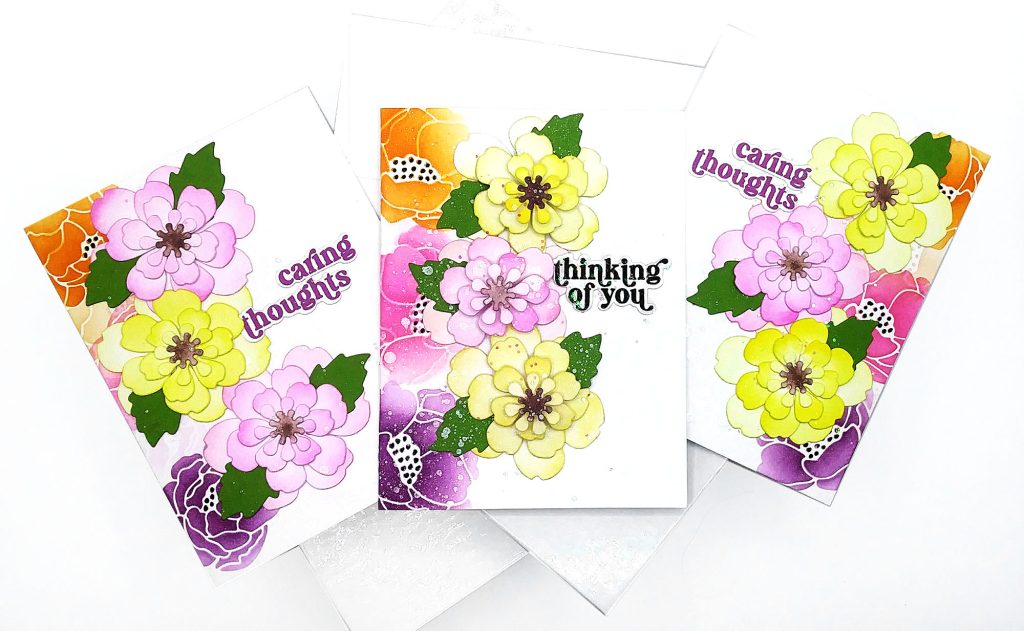 The sentiments come from Simon Says Stamp's Hibiscus stamp set that includes the shadow dies so I stamped and die cut them. The "Caring Thoughts" is actually a one-liner sentiment, but I carefully cut it to make it 2 lines (I didn't cut the die, just the paper.
The final touch was spraying the cards with Hero Arts Shimmer Spray and sprinkling some glitter over the spray. I let the cards dry overnight before handling them.
I think these are so pretty and will work for any occasion: friendship, encouragement, bereavement, you name it!