For awhile, I was not in a creative mood. I go through spells like that when I can seem to create and sometimes it lasts awhile. Still, I continue to look for inspiration and when I saw Mama Elephant's "Everything Nice" release YT video, I knew I had found my mojo! Immediately I purchased the snowflake die set, the Hexatags and the stamp set.
I had so much fun playing with these sets, for these 2 cards, I die cut the large snowflake for the centerpiece as well as the snow bank border. It is so cute!!!!!! This set also cuts out a star that I used in of these cards and the saved the other star for a future card.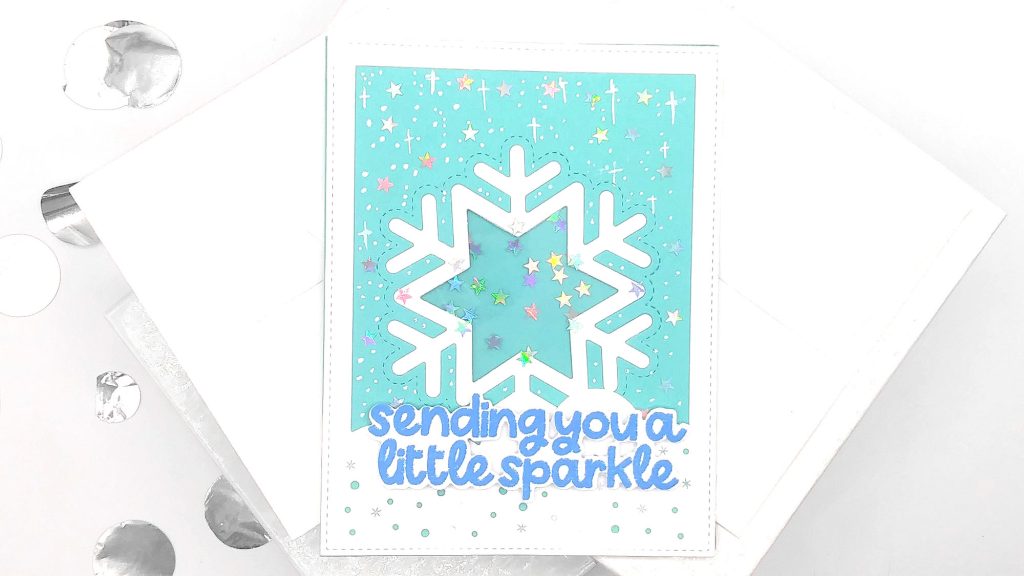 I used the negative space left from the snowflake die on teal cardstock and die cut it again with white cardstock for contrast. The card above I decided to turn into a shaker card using Nuvo "Mirrorball" confetti of stars.
The large sentiments that comes in this release all have coordinating dies for the shadow. I always love that. I stamped them with Pinkfresh Studio's "Seaside" blue ink.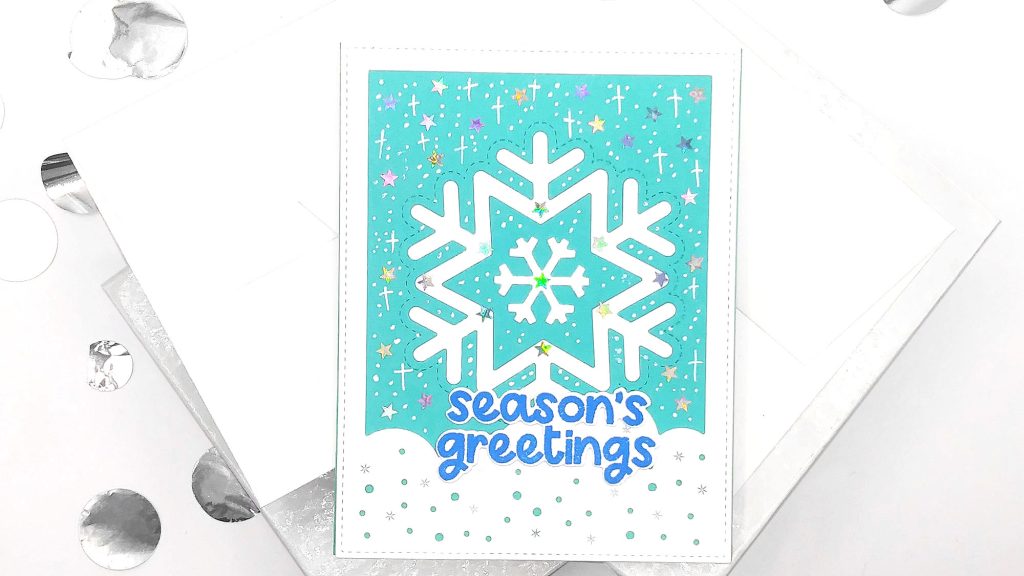 For my 2nd card, I used the star and the extra small snowflake that comes in this set and just added a little star confetti on top and snowflakes on top of the center star.
To top these off, I used my white gel pen and drew stars and snowflakes + sprayed these with Hero Arts Shimmer Spray. Also, I added a few extra star confetti. In the right light, these cards sure do shimmer and shine!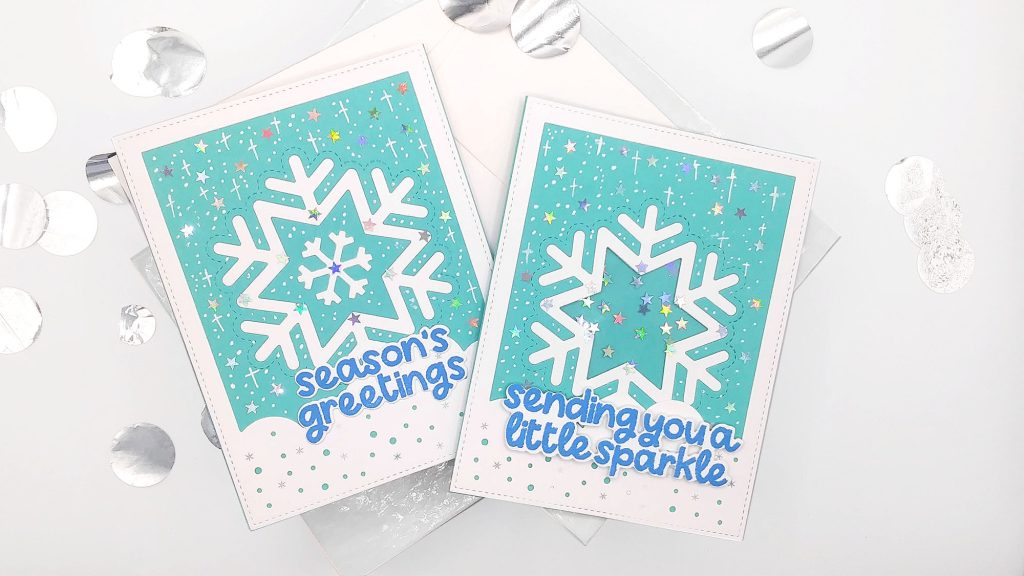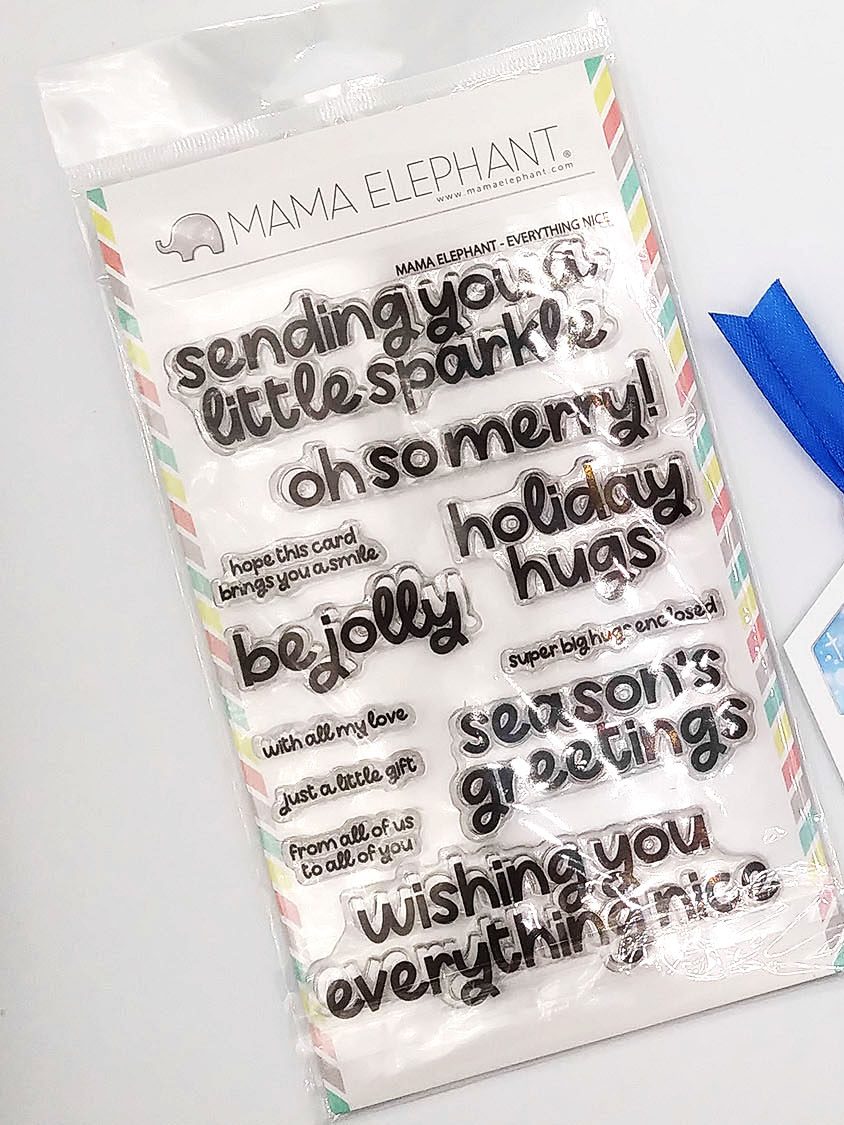 Another thing I love about the sentiments in this stamp set is that some can be used for other occasions other than Holiday. I can myself using them for birthday or friendship cards!