I love to color, or should I say, "I'd love if I could color!" LOL! I do try when there's stamp set that I really like and that was the case with Simon's "Thankful Flowers" stamp set that came in one of their card kits.
I do love flowers and when I was photographing out with my hubby, I always looked for opportunities to take pictures of them. As a newbie to cardmaking, I'm trying to grow my stamp set collection with as many flower stamps as I can get. They're great to practice coloring on as well.
This stamp set comes with a large flower cluster that I used on these cards. I decided to stamp a portion of the cluster on the top and bottom of my cards with the sentiment in between and I really love the final outcome.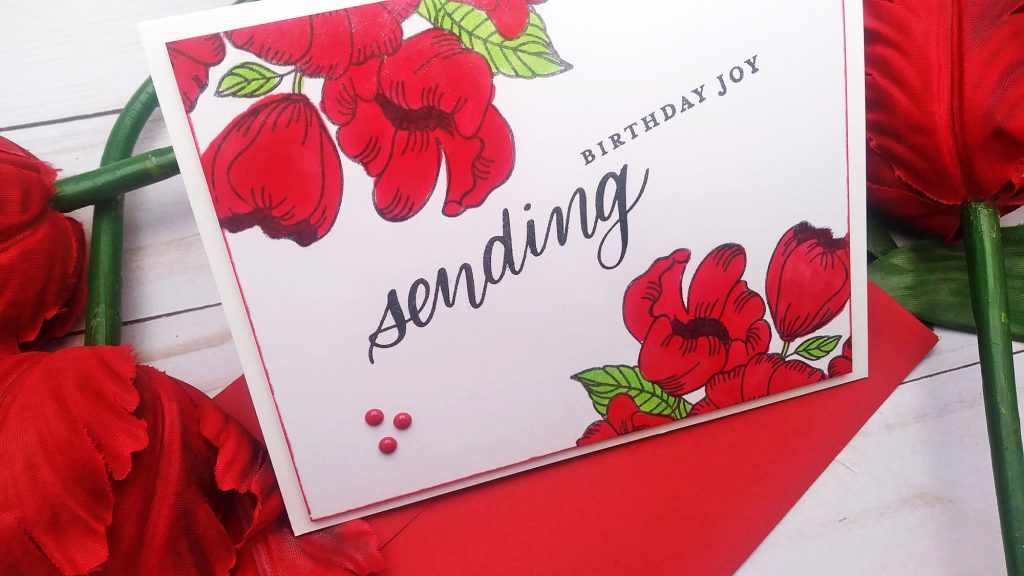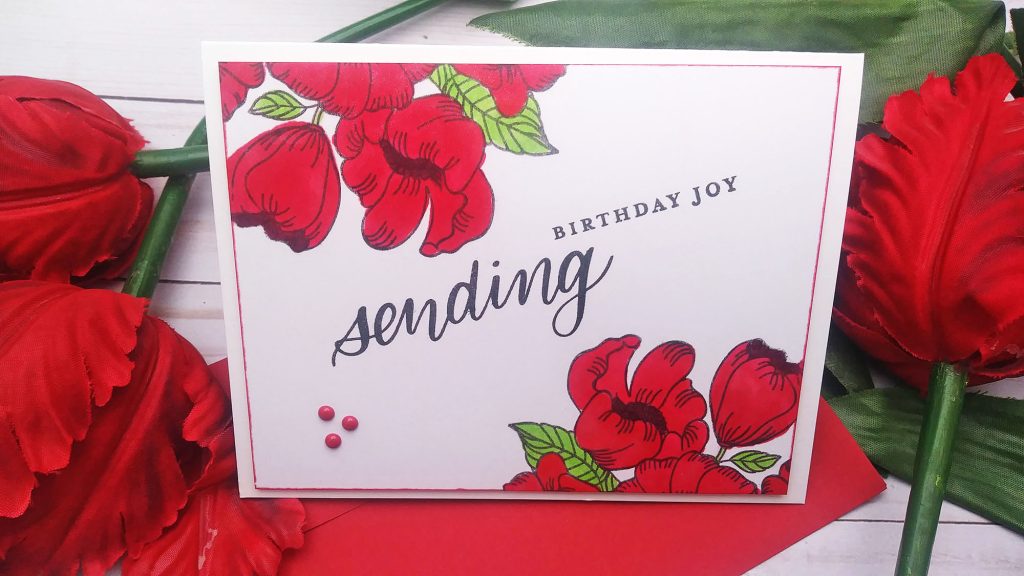 Again, I'm not the greatest with Copics so this was one of my first attempts and I didn't do as much blending as I would like to do but I still like how it turned out. I tried to use light to medium to dark red for the flowers. I didn't do much to the leaves, in fact I didn't try to blend them at all. I think I was nervous that I'd mess them up!
Colors I used were the Copic Sketch (R27, R29, R59) and R89 Dark Red for the center. I went with G94 for the leaves and it's also part of a trio set I bought from AZ.
For the sentiments, they came from a different stamp set by Simon called "Leafy Frames". This is another one of my favorite sets. I stamped the sentiments on an angle between the flowers and added some red enamel dots by WPlus9 to finish them off. I also added a little shine to the flowers with shimmer spray.
Before I adhered the card fronts to the base, I colored around the edges to form a border with my Copic marker.