It's been a minute or two since I've made a card! For the past 4 months or so, I've been really busy building my handmade faux leather earrings business and between that and working a full time job, I put cardmaking on the backburner. I continue to follow my favorite cardmakers and my crafty friends though so paper crafting is still near and dear to my heart.
Last night, I really got the "itch" to just craft for fun. I was looking at Yana Smakula's latest YT video where she made some arch shaped cards that are just stunning. I remembered that one of my last cardmaking purchases was to buy an arch nested die set from Essentials by Ellen. I love archways and also love making shaped cards.
To jumpstart my creativity since it had been so long since I made a card, I knew I wanted to work with elements that I already had made. I kept a lot of my embellishments and so putting together this card was quick and easy. All I did was make the arch cardbase by die cutting the largest arch in the die set on my plain A2 size cardbase allowing the left side of the die not touch the paper to get the shaped card.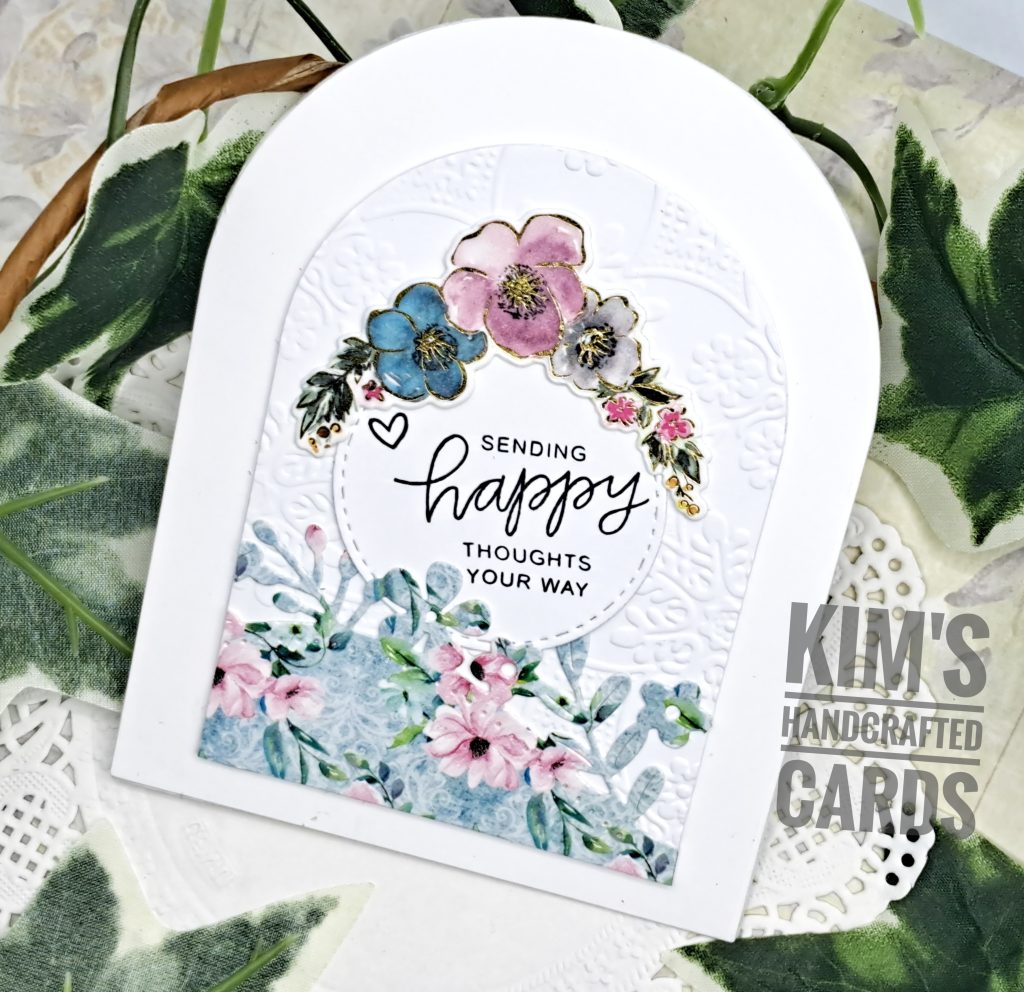 I also die cut a smaller sized arch a few times for dimension. I used an embossing folder and then placed all my embellishments on top. I'll have a list of supplies at the end of the post. After adding the sentiment that I had already stamped die cut, I framed it with this beautiful washi tape floral from Pinkfresh Studio. And check out this post from last Christmas using this washi/die set. This card was done!

Spellbinders Universal Border Die from the April 2021 Large Die of the Month Set (I couldn't find this on the US site, this link is from Spellbinder's UK site.)
Cuttlebug Embossing folder (from my stash but any embossing folder will do)