I think I'm hooked on this floating shadow box card design! I ended up making another one! I knew I would after the first one because I had all these 3D fish stickers from Dollar Tree that I've been wanting to use forever! If you want to see my first floating shadow box card, click here!
I decorated this card very differently from the first one, it has bright, happy rainbow colors from Vicki Boutin's "Sweet Rush" stencil set. I also had two mermaid tails dies from Simon Says Stamp that I hadn't used. So I decorated the back of my card with those. I use Copics to color them using BG11 & BG13.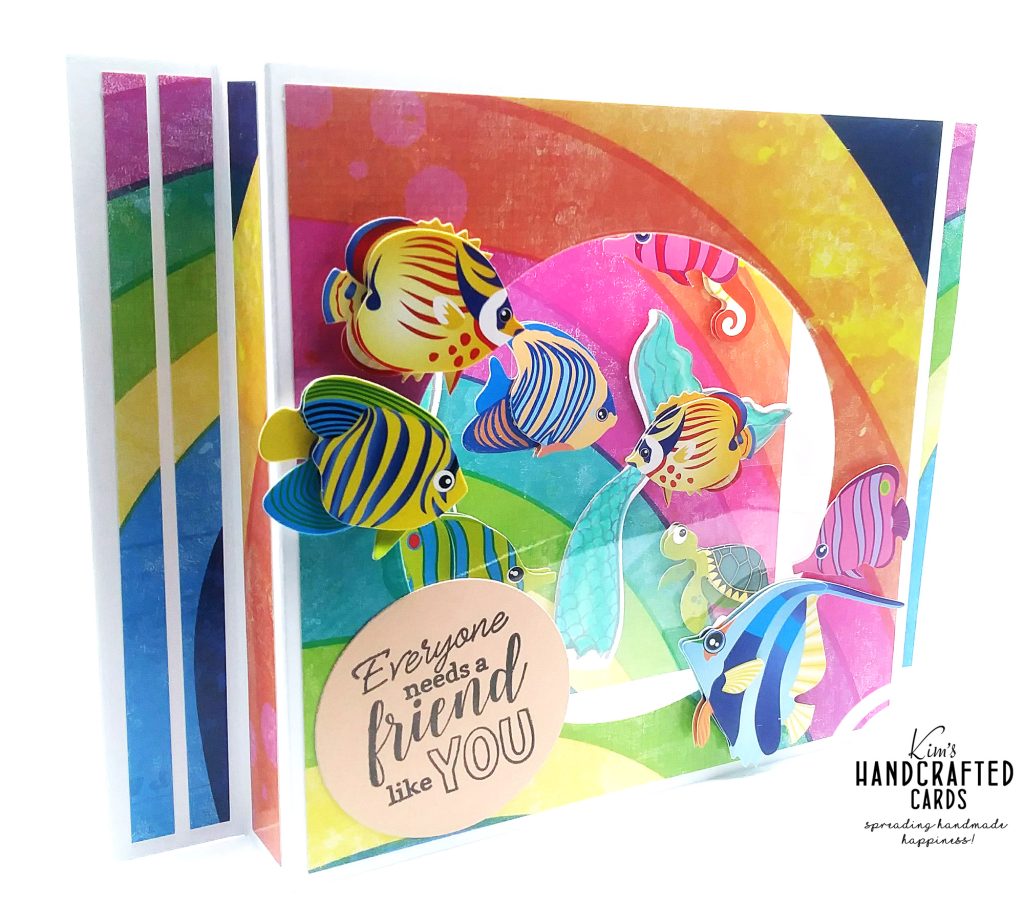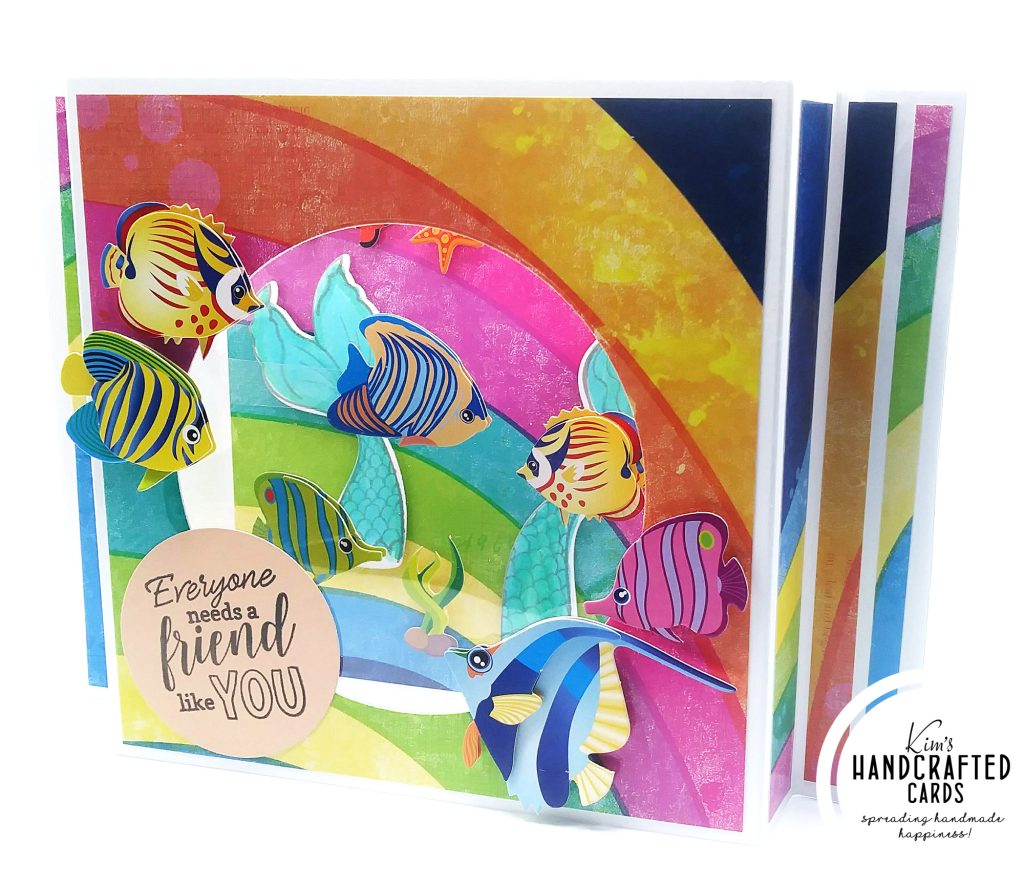 I just love all the fish! I placed some inside on acetate for them to float and a few on the outside of the card.
NOTE: I would recommend using liquid glue to adhere the acetate as it doesn't really stick well. I used strong double-sided adhesive to put my shadow box card together.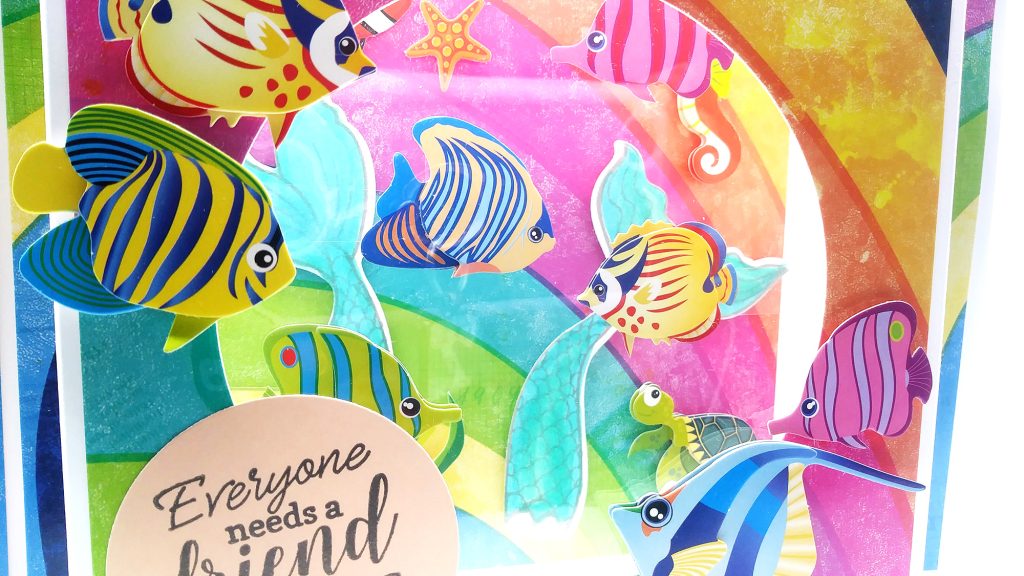 Here's close up shot looking inside the box card.
The first card, I used my largest rectangle nested die for this window, this time I used a circle die, both from Waffle Flower Crafts.
Be sure to look at my post if you're interested in making one of these cards yourself. I have the link to a YT video tutorial from Sam at Mixup Craft whose card inspired me to try this card design.