Hey my friends, Happy 2022! My prayer and hope for you is that you will have a great, creative and joyous year!
I'm sharing more alcohol ink pressed cards that I made late last year and posted on social but not on the blog. If you have been following me awhile, you know I absolutely LOVE LOVE playing with alcohol inks and when Jennifer introduced a new technique "Alcohol Ink Press" 3 weeks ago. If you haven't seen her video, you must see it. Click here to watch it!
I love this technique so much that I ended up making 8 cards! LOL! It's easy, not as messy and it's a lot like ink smooshing but you just put the ink colors down with some blending solution and take another sheet (Yupo paper) and press it down to get 2 in 1 backgrounds!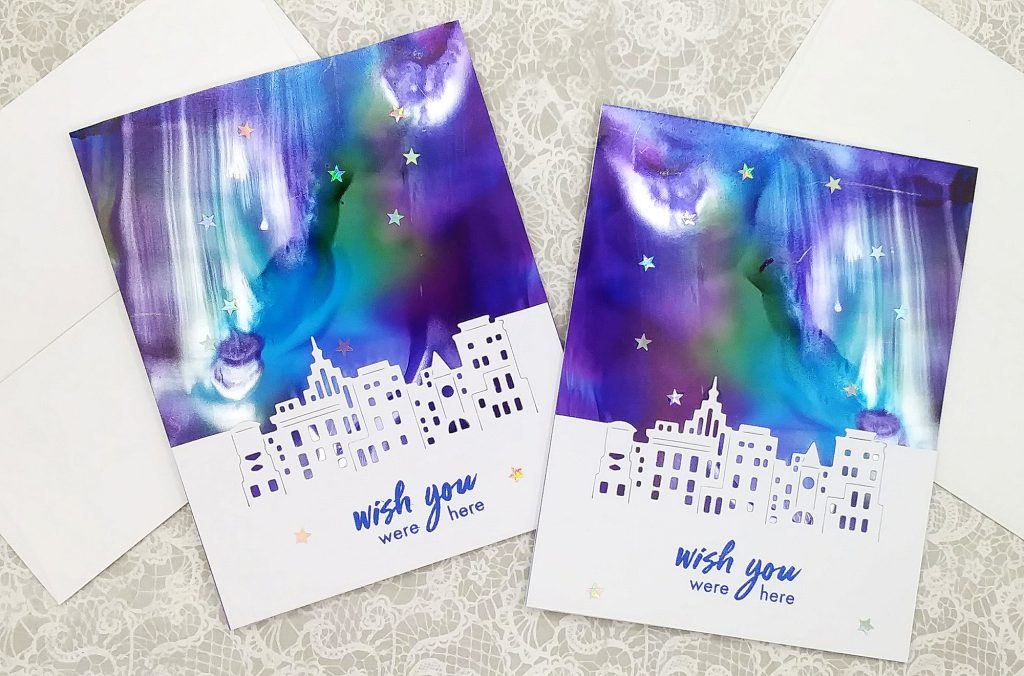 I paired my backgrounds with Hero Arts City Window Fancy die! You'll see in the photos that I cut part of the die off on 6 of the cards but left it in place on 2 cards. My sentiment is also from Hero Arts stamped with Pinkfresh Studio "Storm" ink. Finally, I added Nuvo's Mirrorball Stars confetti to finish these off and I love how dramatic these look, I was going for a midnight type of sky!
It's so cool that we can stretch our supplies! After learning Jennifer's ink press technique, I may never go back to using the blower! LOL!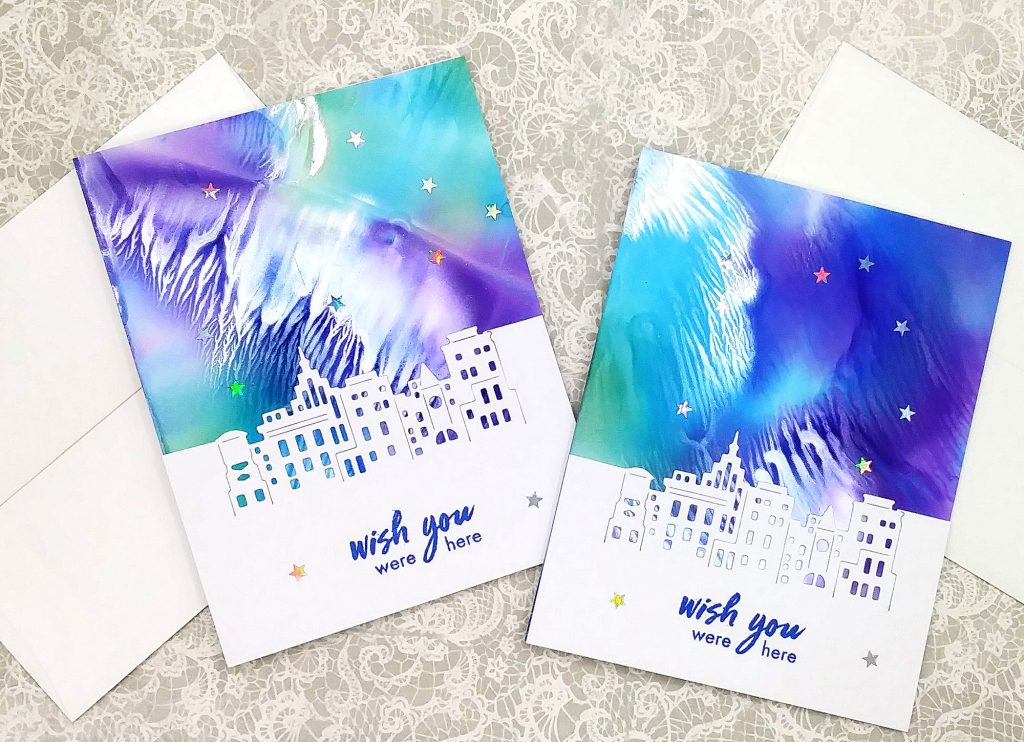 Colors I used for the 6 cards above:
Boysenberry
Cobalt
Vineyard
Glacier
Laguna
Moss
Sterling Alloy
Bonus Cards
These are the 2 cards that I left the entire die cut in and placed it over my ink press backgrounds. The colors I used for these couple of cards are: Moss, Mojita and Laguna with the Sterling alloy.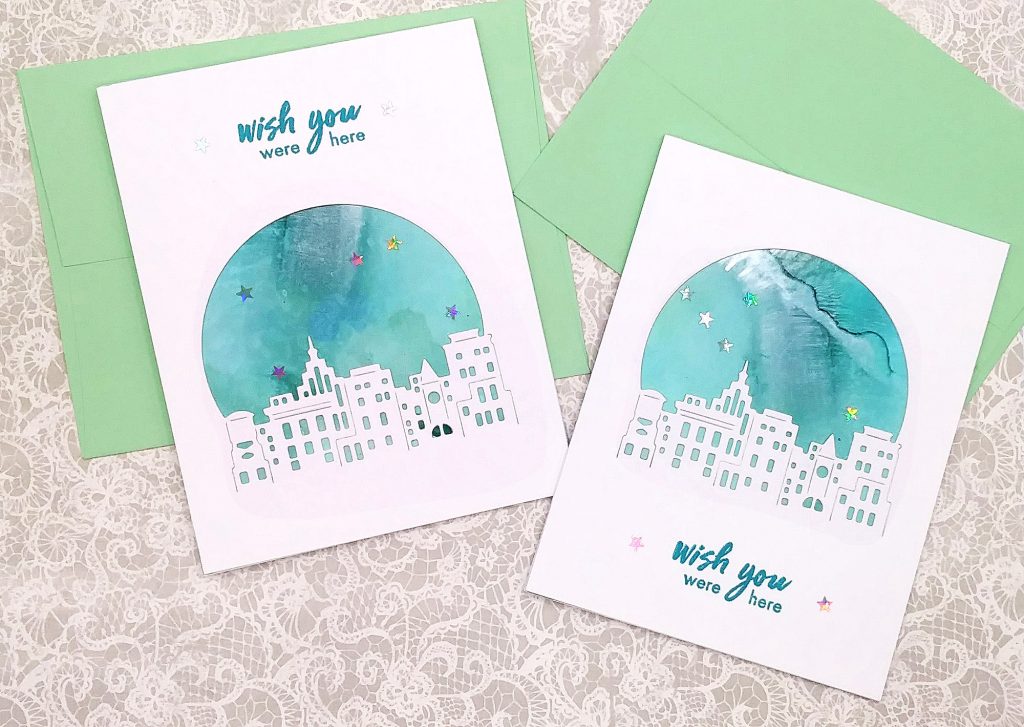 Stamped the sentiment here with Simon's "Pawsitively Saturated Inks 'Ocean' ink.