Hi Crafty friends, today I'm sharing something new that I've been wanting to do for a bit. I love cross stitching although I've never tried it until companies began making dies to use stitching on cards. I have a few of these dies in my stash and I've made a bunch of them! You can check this post and here as well.
However, I wanted to try freehanding cross stitching on cardstock so I searched for an easy diagram and I found this house diagram on the Stitch Modern blog. It looked really easy so I gave it a try.
I altered the pattern to make it work with my die from Waffleflower Crafts. They have a bunch of stitched dies in their store. I made 2 cards and you'll see the pattern is different on each one. It was fun playing with this diagram.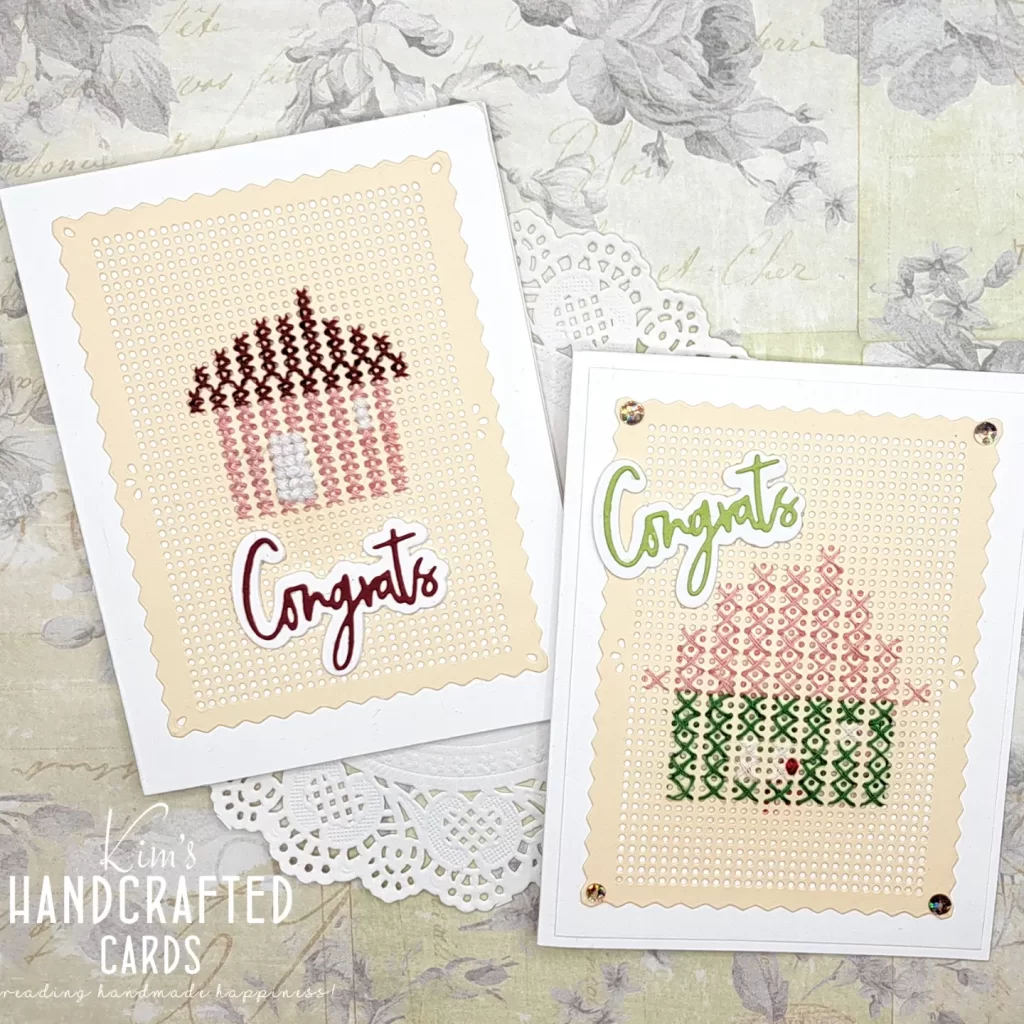 My stitching is definitely not perfect, I need practice! I think the white embroidery thread on the left pic is too thick. So on the 2nd card, I used 2 strands rather than 4 and it worked better. And the right french knot I did on that card is the door knob! 😀 😀
The other colors I used are cotton thread that I absolutely LOVE, it stitches so nice. The sentiment comes from Pinkfresh Studio and I added some sequins. I want to do more freehand stitching! Tell me what you think!