This is the second card I made last night. I rarely can make only one card! Anyway, check this post to see the other card I made + a short life update!
After I made the 1st card last night, I had some extras laying on my craft table so I made a mini slimline card. I love this size card cause it gives me a little more room for design but too much that I get anxious and overwhelmed!
I just used more of Honey Bee Stamps pattern papers, thin banner dies, Penny Black Stamps Sticker and gold foil ephemera from Pink Fresh Studio! The supply list is at the bottom of this post as always.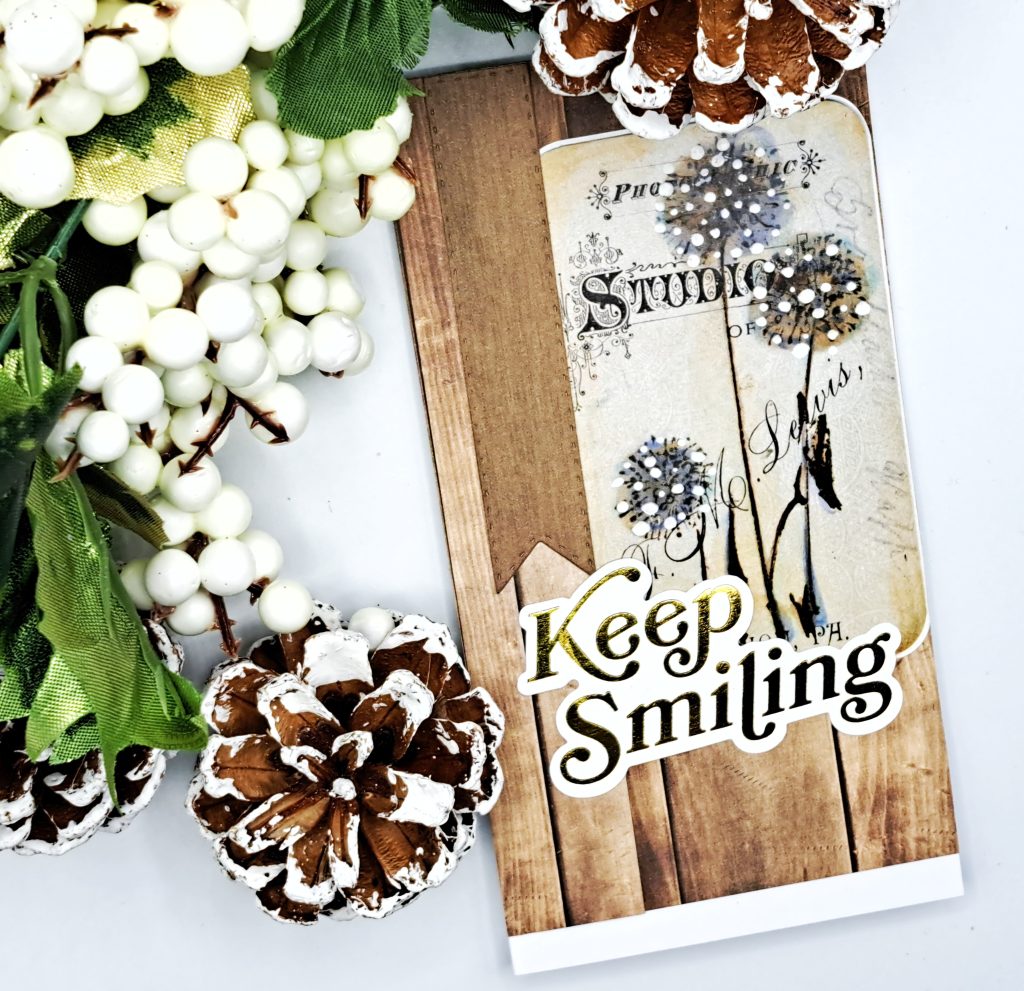 I simply played around with placement and I really like how this card turned out! The sentiment is a reminder to me to keep smiling especially through tough times.
This is the last post for awhile as I'm focusing on Kim's Earrings. Thank you for your support, understanding, love and all the great interaction! I'll be back here and there and certainly will share more about our life update hopefully soon!