Hi my friends! Today, is the last day of August (my birthday month)! It was like it was here yesterday and gone tomorrow. Anyway, Simon Says Stamp always sends me a birthday promotion that I purchase and it comes with a free gift so this year, I bought more Pawsitively Saturated inks and my free gift was their "Festive Balloons" stamp set with the coordinating dies.
This is a cute little set that I colored with Copics and die cut out to be the centerpiece of my 3 cards. I did really simple coloring, not blending too much with more than one marker. The colors used were: #B000, BG11 and a lil BG45, the pink balloons was #R20 and the #0 colorless blender cause I went outside the lines a couple of times!
After all the coloring and die cutting, I used 2 types of pattern papers for my backgrounds. On the cardbases, I used Waffleflower Crafts Half/Half pattern papers. It's a two-tone pattern paper pack, I used this primarily for a order.
On top of that I used My Favorite Things "Pretty in Plaids" paper pack.
Be sure to check out my "Christmas In July: Poinsettias 3 Designs" post using the MFT plaid papers!
I glued my balloons in different areas and angles on 3 cards which is another tip I use when making more than than 1 card. Then I die cut the sentiment, "Celebrate" out of black and white cardstock.
I wanted dimension but also a bit of a drop shadow so I glued the top layer a little off the white. The secondary sentiment is also from Simon so just adhered that right under the primary sentiment and these 3 cards were done!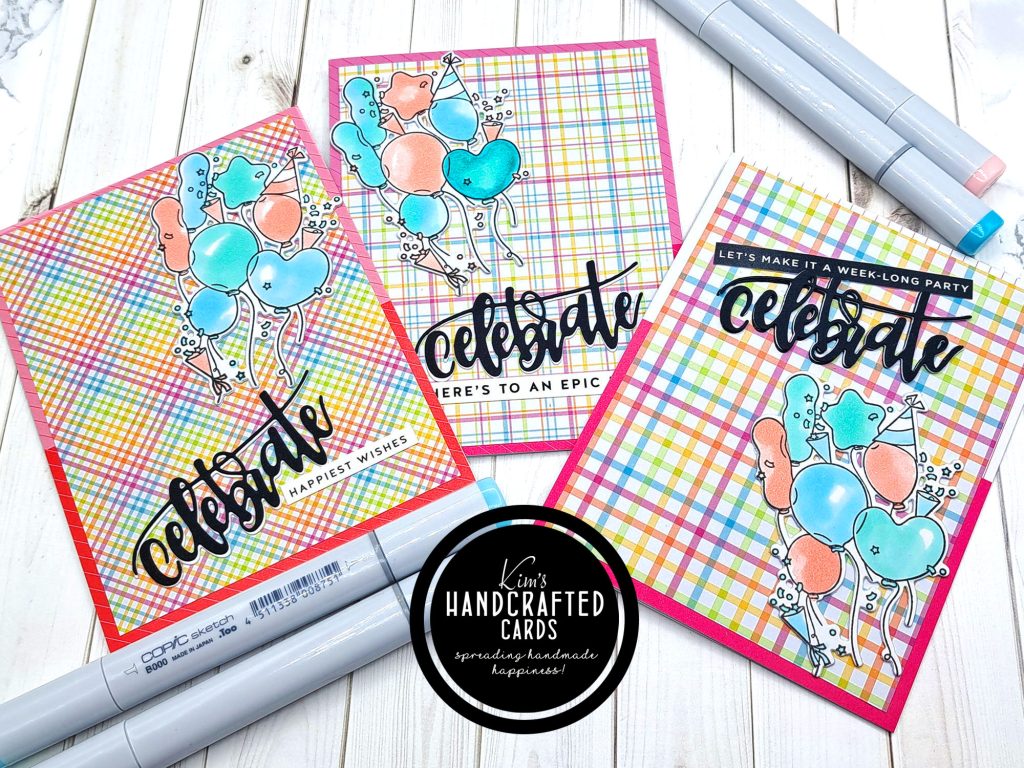 Love how easy these birthday cards came about with just enough bright, vibrancy that I was looking for!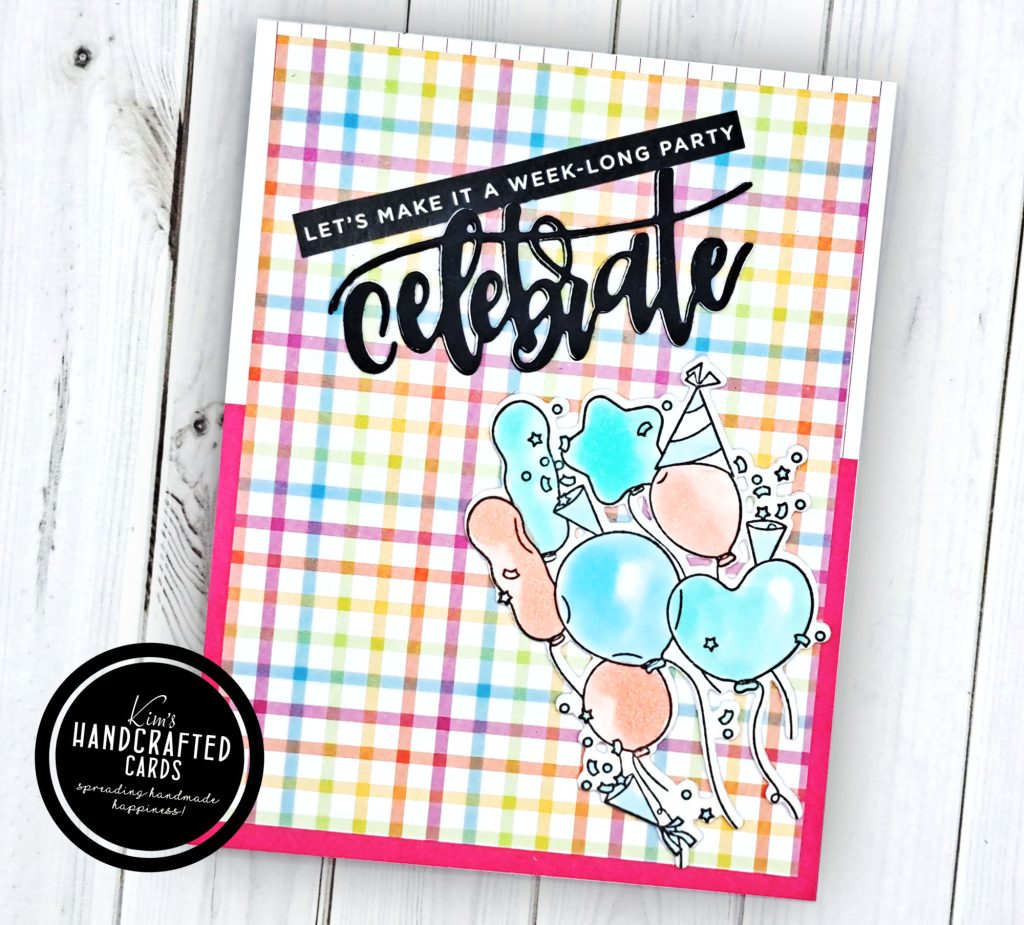 I love making birthday cards, they're just a lot of fun because I can be playful with them and mix and match bright colors! Links below to the products used, thanks for reading!

Some of the links to the products I used are affiliate links which means that when you shop with them, I'll receive a small commission at no extra cost to you. Your support helps me run my small crafty business. Thank you so much!