I'm hooked on easel cards! They are so easy to make and boy I just loved making these 2 cards and the ones in this post.
For my 2 cards today, I used Pink Fresh Studio's "In the Meadow" stencil/washi tape/die set! Is an oldie but goodie collection to decorate the front of the cards. To give the front side some strength and dimension, I also used Pink Fresh Studio's "Stitched Diamonds" Cover Plate on one of the panels and Vicki Boutin's "Sweet Rush" stencil set on the other. I ink blended this stencil with "Watermelon" Pawsitively Saturated ink pad from Simon Says Stamp.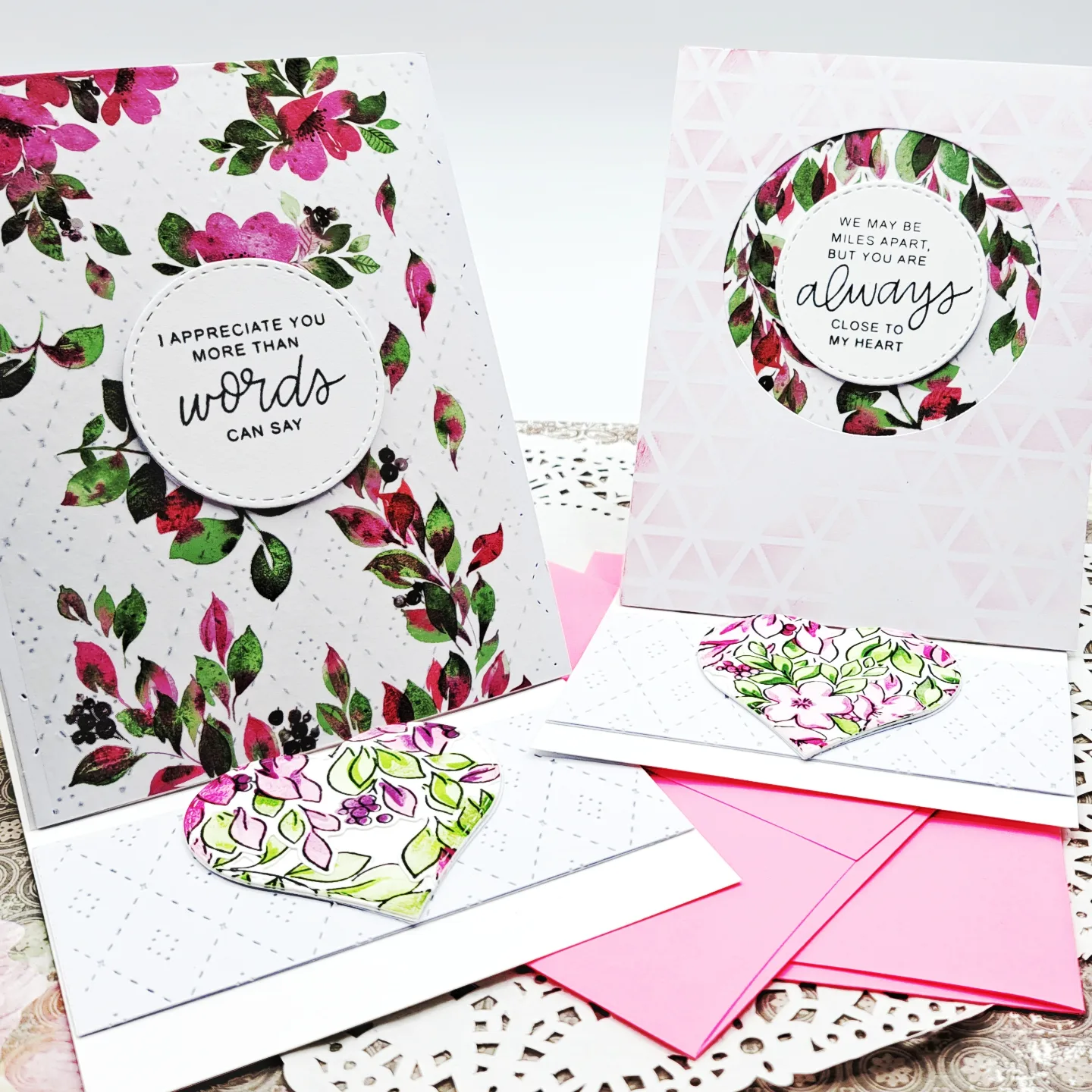 For the card on the left, I adhered my washi tape over the cover die and I trimmed 1 more piece of cardstock to A2 size and added it behind the panel to give it more strength. For the card on the right, I die cut a circle window on the stencil background and glued it directly over the washi tape.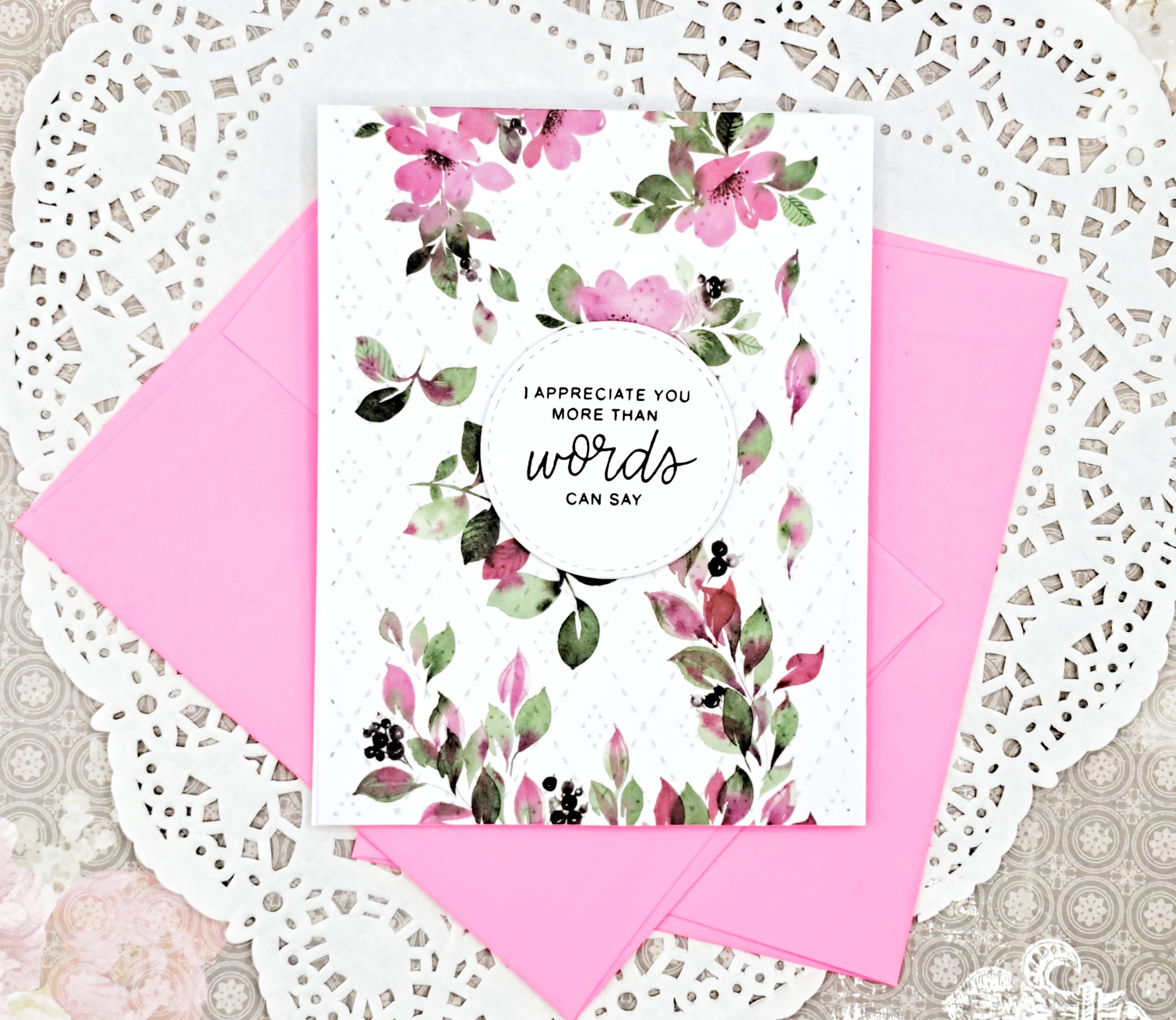 I stamped the sentiments and die cut them with a circle die a few times to once again add dimension.
For the stopper portion on the inside of my cards I trimmed that piece with 2 sheets of white cardstock to 4-1/4″ x 2″ (but before that, I used the cover die again. This brings the design into the inside of the cards). I also used the "In the Meadow" stencil, then die cut it with a heart die. I also die cut several more hearts to build dimension but also to be sure it would be strong enough to hold the card in the easel position.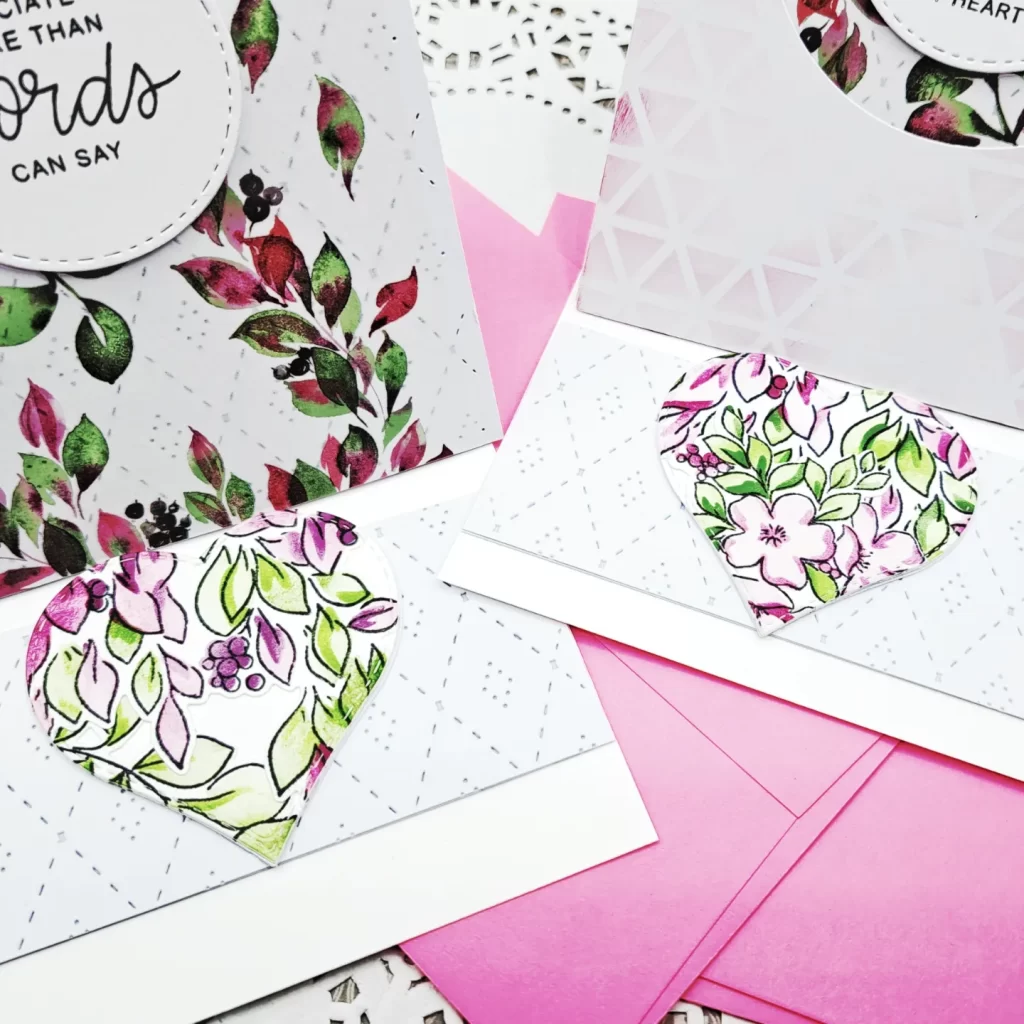 I truly love how these cards look, they're so pretty! They're a neat way to make a card more interesting to display.