Hello friends! Here's Part 2 of my Valentine's Day cards collection (of course they'll be more cards coming). I really love this set of 2 cards because they use some pretty pattern papers from Catherine Pooler Designs.
Also, the backgrounds are pattern papers, one from an older Simon Says Stamp card kit and the other is actually transfer paper from my local The Dollar Tree!! They have some of the cutest crafty items and yesterday hubby and I went shopping. I fell in love with their stickers, papers, ribbons, home décor, it was so cool to see these products so I splurged a lil bit!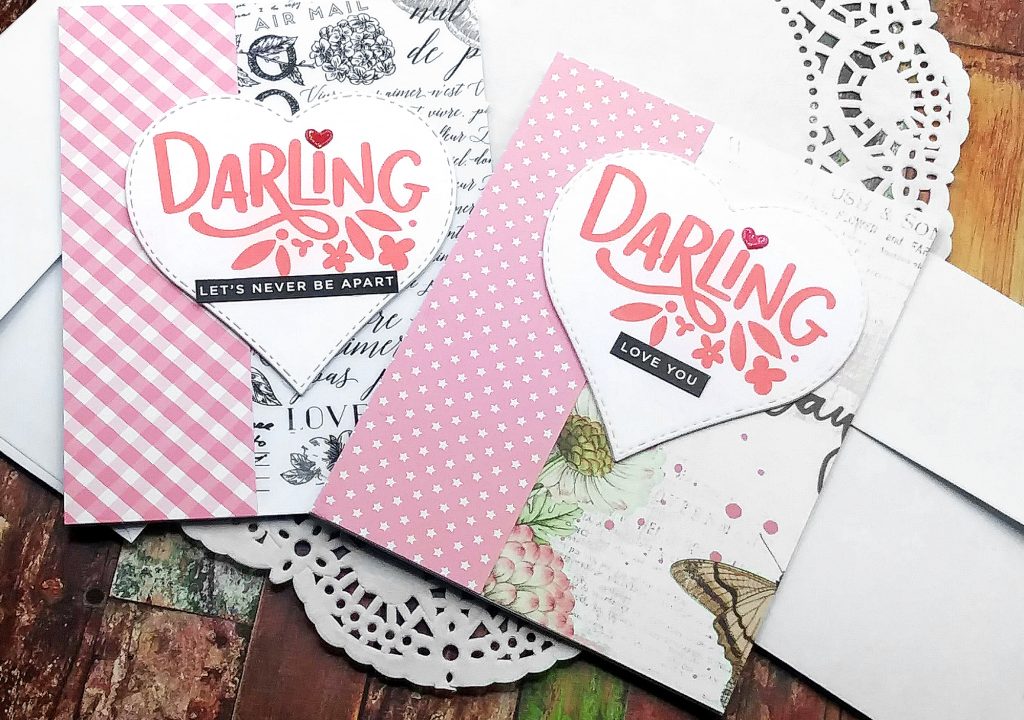 For these 2 cards I used the positive heart die from Part 1's cards and double them up for dimension. I glued the patterns to my card bases and trimmed the pink pattern paper (these are from the Catherine Pooler "Winter Pick-N-Mix" paper pack) and glued them down to be a left border.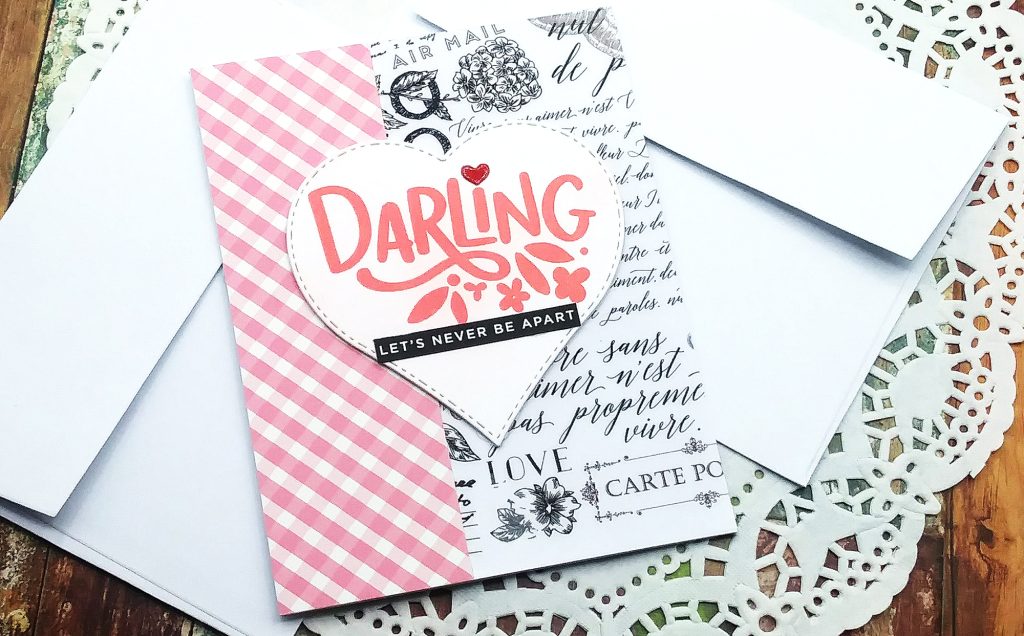 Isn't this Dollar Tree transfer paper a beauty? It's perfect for Valentine's Day and it was so easy to apply to my paper!
For my sentiments, I did some stamp surgery. I know mosttimes us crafters don't like to cut stamps apart. However, don't be afraid to do that especially if you need it be a certain way for your card design. The sentiment comes from Simon's "Hello Darling" stamp set (no longer available, so sorry), but my heart wouldn't have room for that entire saying. You can see from the cards how large it is. So, I trimmed off the "Hello" part and left the "Darling".
I used "Blush" again from Simon's Pawsitively Saturated Inks which is one of my favorite colors, to stamp the sentiment. Then, I used some reverse sentiment strips for the secondary sentiment.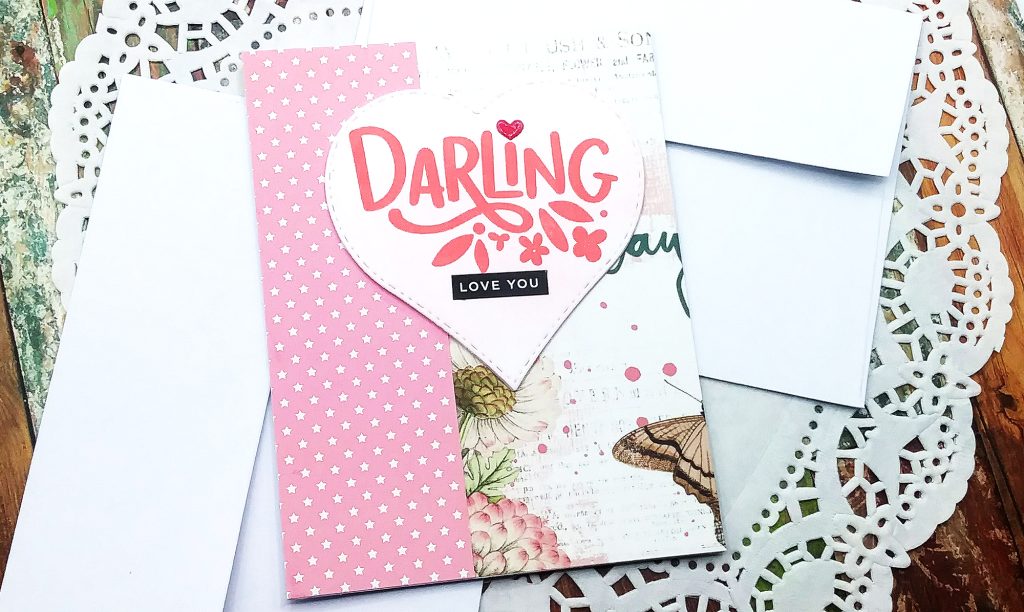 I had some little hearts in my jar so added a couple of red ones to dot the "i" in my sentiment and used glossy accents over them for some shine. These cards were so fun and so easy to make!
Final Note: I ink blended on my hearts with the "Blush" color ink pad.