Hey Crafties, it's that time again to share some cards that didn't quite make the cut for sharing. Each month, I share a few cards that either I made some mistakes or I couldn't quite capture my vision. This series isn't written to make me feel sad but I use these as learning lessons for improvement.
PLEASE NOTE: this series is not to bash any products used. I LOVE all my crafty items! The mistakes I outline are all pilot errors!
Some are small errors that I just need to be aware of in future while others, maybe my vision for the design didn't quite work out and needs some adjustment. And, I like to try re-making these types of cards to grow my cardmaking processes. So, let's get to the lookbook and why I chose these cards for this post and there's quite a lot to share!
Card Design #1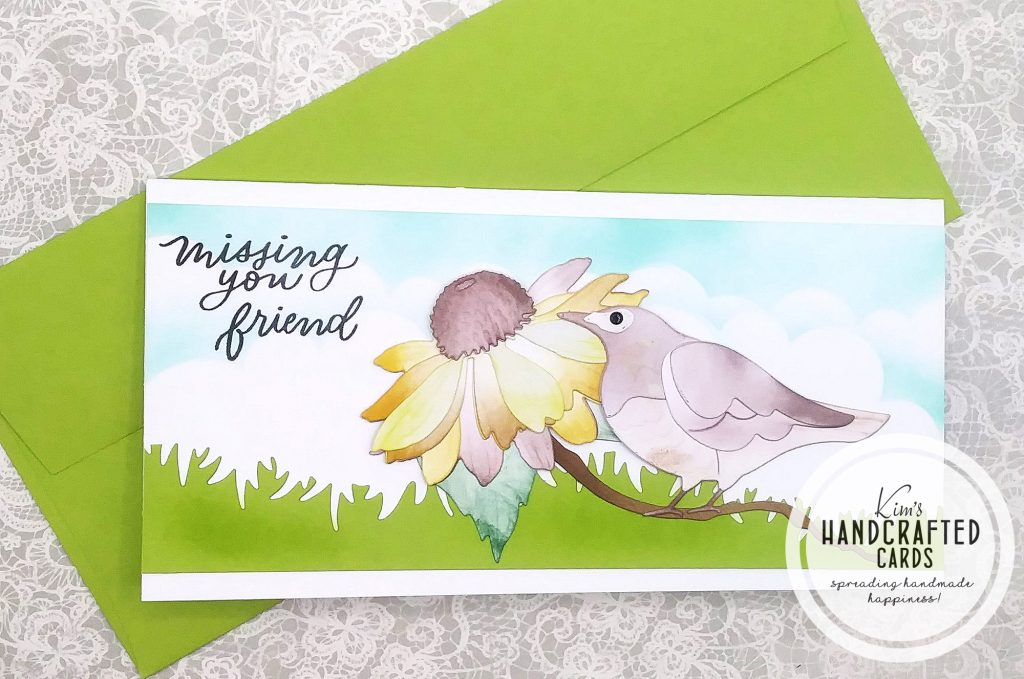 My vision was to use my grass die and a blue sky in the background with a large flower and bird perched near it with a sentiment. And, I love how the cornflower and the background look. However, I don't think the colors I chose for my bird matched well + I think maybe the bird was too large for the scene. If I make this slimline card again, I think I would choose a smaller bird.
Products Used
Card Design #2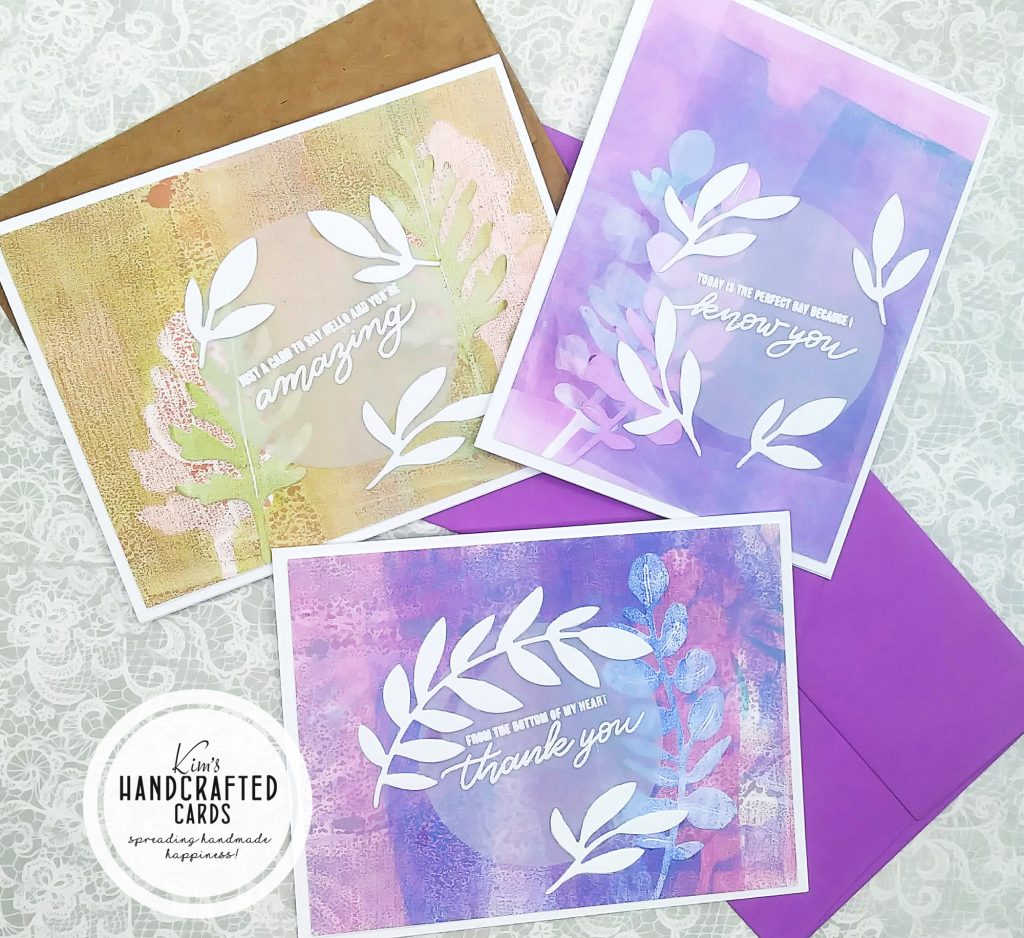 I shared the purple card on the top right on my social media, but the other 2 I didn't. I think it's because my execution on the gel press background didn't match my vision. The landscape purple card has too much purple for my liking. I wish I had tried a few other colors, maybe yellow, to tone down the purple a bit.
With the brown card, same thing, should have paired the background with other colors. I also don't think I got the same texture with my brayer on these 2 cards as with the top right card. I like the cards in this post with my gel press much better! Need more practice!
Products Used
Card Design #3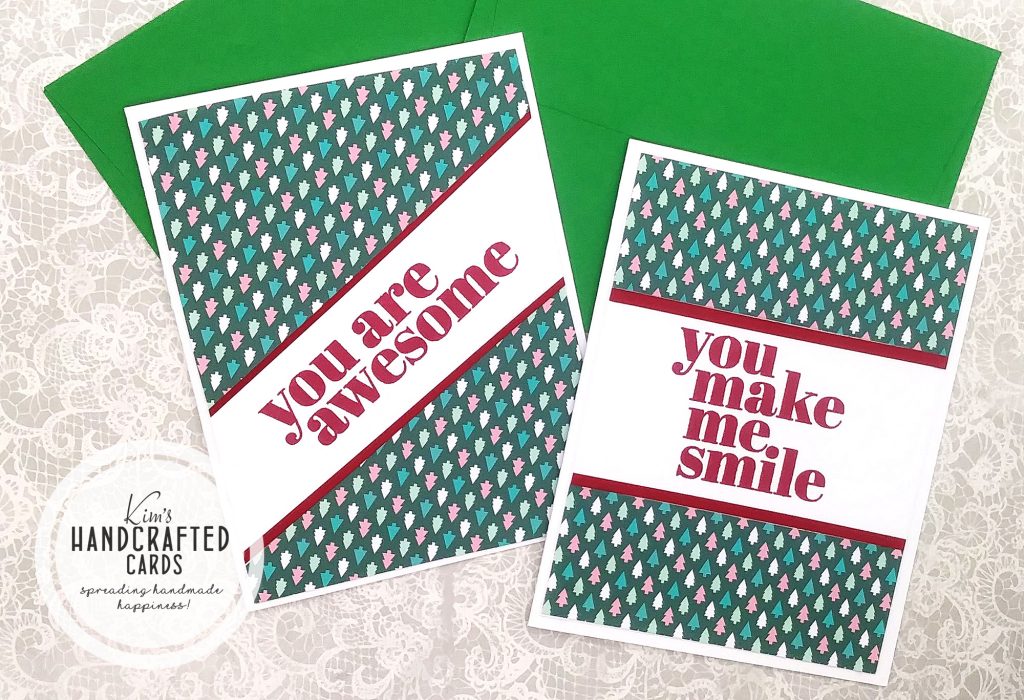 These cards came together perfectly except….. the card on the left, I glued the background upside down, put the whole card together and didn't realize my mistake until I saw the photos! UGGGGHHH!
Products Used
Card Design #4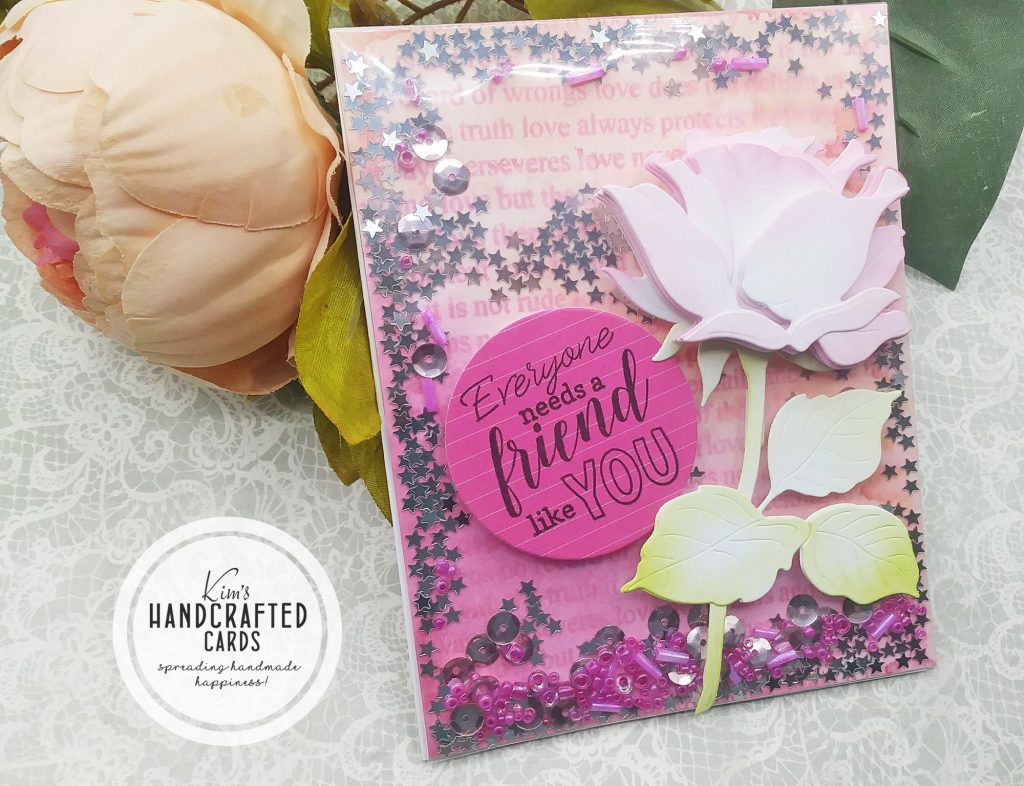 This card was supposed to be a flat shaker card and I've made tons of these before, but where I went wrong I think is the type of shaker bits I used and I don't care for the background coloring over my stamped image. First, I think I should have used lighter colors and for the shaker bits, maybe something more translucent or white gems. I also put too much foam squares on my Rose, way too much dimension! I feel that my sentiment competed too much with my background. I know that contrasting colors works best so maybe my brain was on vacation this day when I made this card! LOL 😀
Products Used
Card Design #5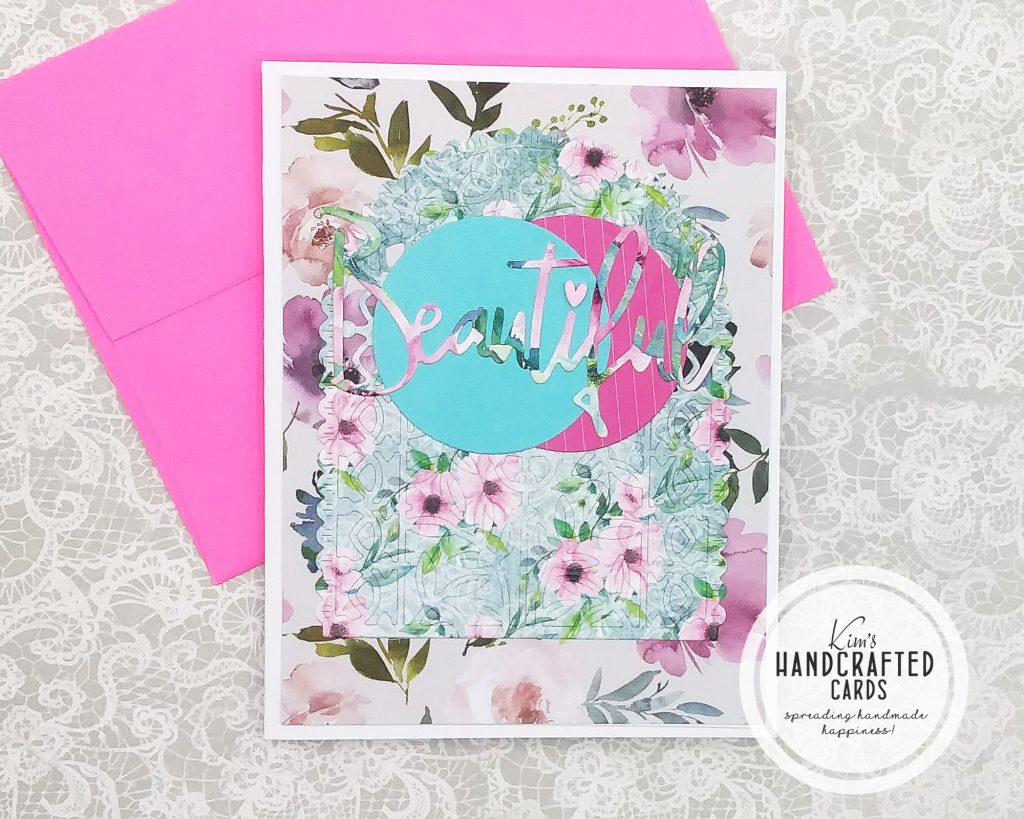 This card is just too busy. As I was making it, I liked it but after I walked away, came back and looked at it again, I just felt I had too much going on. To remake this card, I would add a solid cardstock in between the arch and the background. Also, the word die should be in a solid color as well or maybe add the shadow in white and then the letters could be colorful.
Products Used
Card Design #6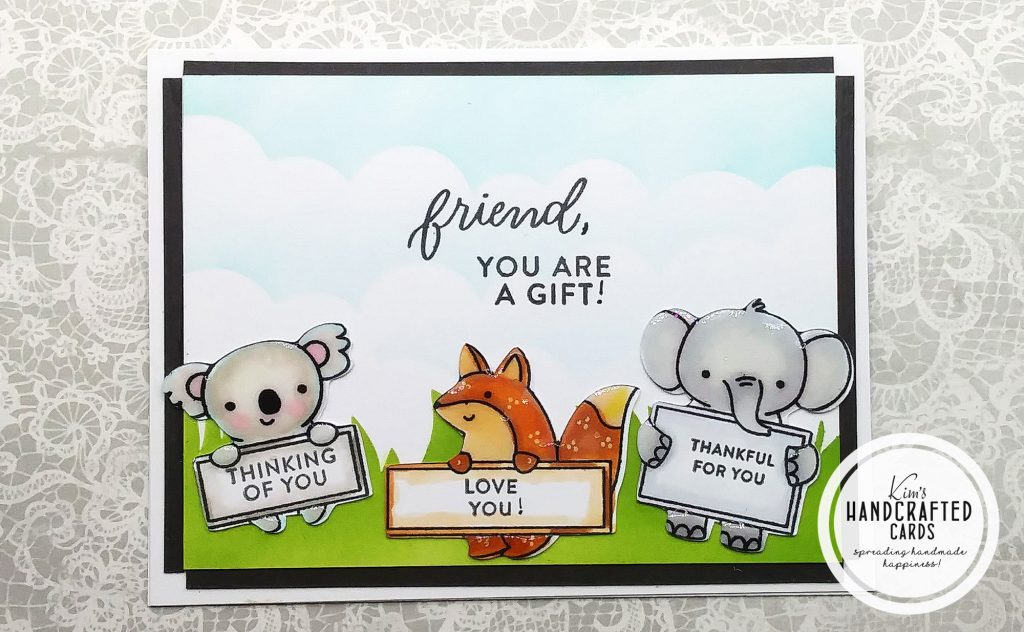 I'm brand new to "scene building" cardmaking so I was trying to create this card with some cute critters holding signs with different sentiments. However, I don't really like how this turned out in the end. I can't say that I made mistakes except I shouldn't have added Crystal Glaze over my critters. It could also be a composition problem. And, maybe I just need more practice!
Products Used
Card Design #7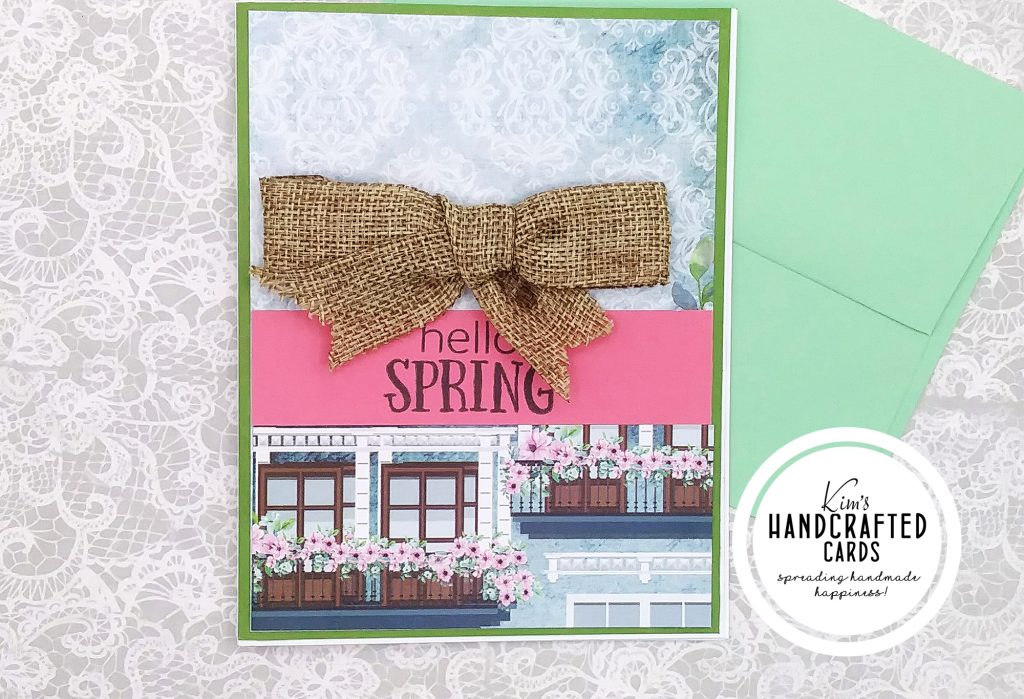 For this card above, I had this idea of making an outside scene with a bow and Spring sentiment, however, I think I chose the wrong ribbon and color cardstock for my sentiment. I think a white or cream ribbon would work better and maybe the sentiment should be white heat embossed over a color cardstock or have it over white cardstock stamped in black.
Products Used
Card Design #8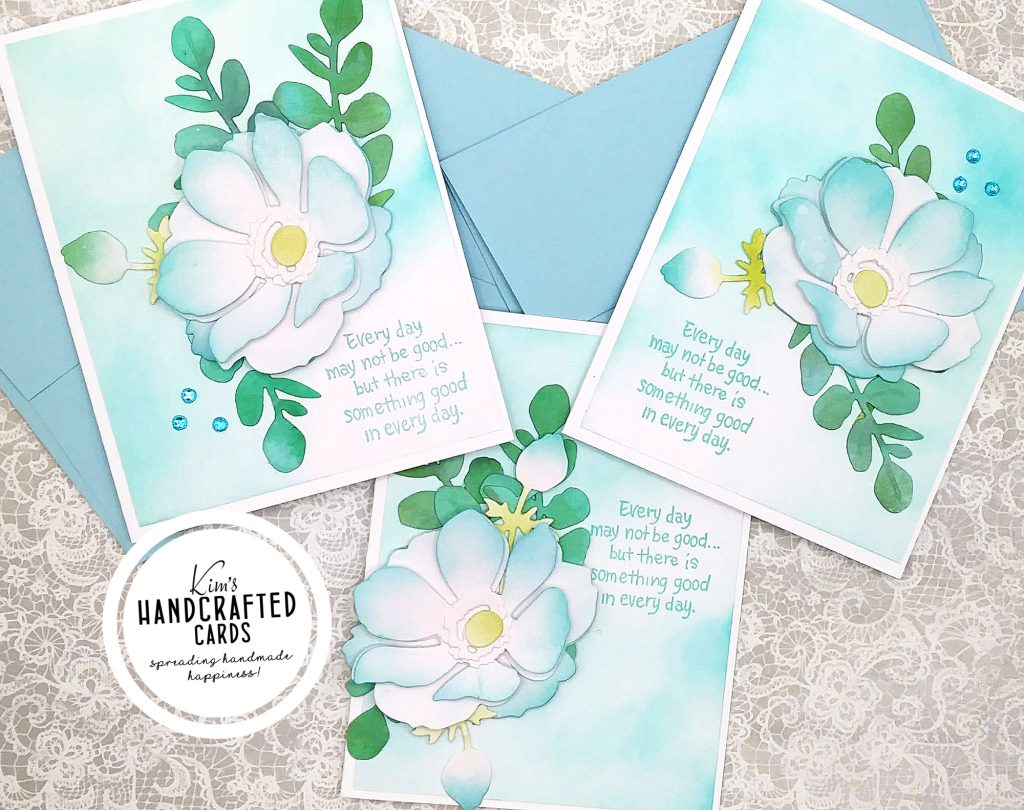 If you've been reading my posts or seeing my cards lately posted on social, then you know how much I LOVE, LOVE Honey Bee Stamps Lovely Layers die collections. However, these 3 cards I think I went wrong with my color choice for ink blending my backgrounds. The flowers are pretty, I would change the leaves color to a more olive tone though. But, anyway, the background could have been plain white, or I should have used a cover piercing die or even a light pattern paper to create that contrast look. Finally, I would stamp the sentiment in black, not blue.
Products Used
Card Design #9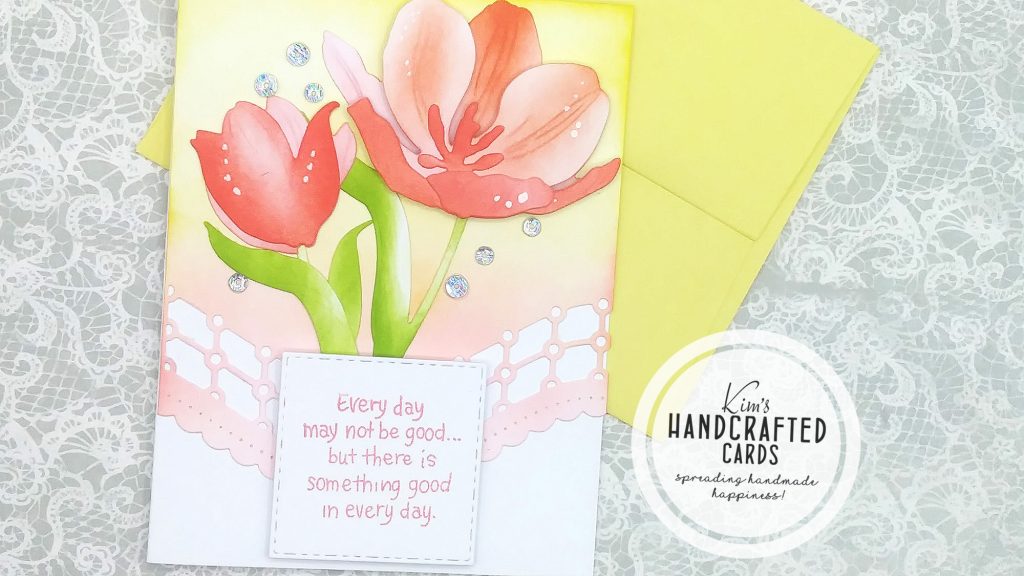 This card kind of confuses me because there's elements I really like but maybe my color choices don't mesh well. The sentiment may look better if stamped in black. And, to add more contrast, perhaps I could color my Tulip and bud with a different color palette. I may have to think more about this design before trying it again!
Products Used
That's it for April's 2022 Cards that didn't quite make the cut! Again, there's absolutely nothing wrong with the products I used. In fact, I've used many of these in other cards that turned out great! This series is for me to learn from my errors, make changes and become a better cardmaker. And, that's what we humans always do, right?!, we try to improve our skills 🙂 Thanks for reading!